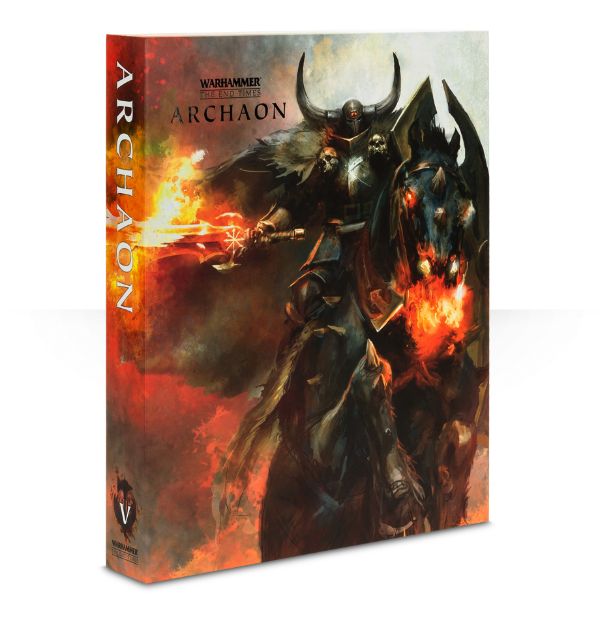 The Old World is dead, but it sure goes out with a bang. Come see!
Sigmar has returned, the incarnates are assembled, and the world is drawing to a close.
Book Five of the End Times is here, and Games Workshop definitely saved the best for last!
Archaon comes in the standard two book slipcase format, in hard cover, with book one containing 260 pages of fluff, and book two presenting 70 some pages of rules for playing in Fantasy's final days.
Included in the rulebook are not only rules for new characters and incarnates, but also those 'Battlescrolls' formations that we had heard about earlier in the week.
I'm not sure how this figures into things, but judging by this paragraph the whole ruleset for Fantasy may have just been updated?
Rules aside, this collection was the close to an amazing story that's been developing since late last year, and I'm very interested to see where they go from here with Fantasy.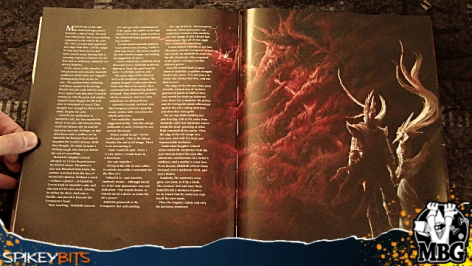 But don't worry, there is still hope, as there are secrets yet to be revealed about the death of the old world.
What do you hope to see next for Fantasy? -MBG