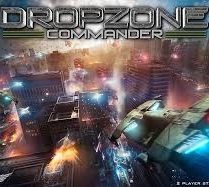 From zero to hero, here comes the Shaltari Thunderbird! Let's take a look.
The Shaltari have always had a weakness when it comes to combating Indirect Fire units in the enemy arsenal. My regular opponent plays UCM, and he is a huge fan of Longbow artillery guns, meaning I'm usually deploying around their area of effect, trying to only give him Skimmers to shoot at while I get Gates around his flank to attack the guns themselves with teleporting units. This takes time, and by the time I've made it around his main thrust the game is in the dwindling turns, and his artillery has already done its damage.
The Thunderbirds always looked like a possible option to attack artillery and enemy outriders, but their low armor, high cost, and relatively poor Accuracy made them the most underwhelming unit in the Shaltari forces. Despite their speed at bringing Energy 10 weapons to bear, they simply didn't feel accurate or survivable enough to justify the points cost. I tried them once against a Scourge player in our group before putting them back on the shelf, where they have languished in shame ever since.
Until now! I love the idea of close air support from helicopters and gunships, and I've always been a tad jealous of the Falcon's E11, and the blistering firepower and resiliency of the Resistance's Cyclone. Now, with the Evasion Countermeasures and reduced cost, the Thunderbirds are looking better than ever. There are a handful of reasons I'm planning to try them out, and it mostly comes in fulfilling specific battlefield roles that they are uniquely suited to address.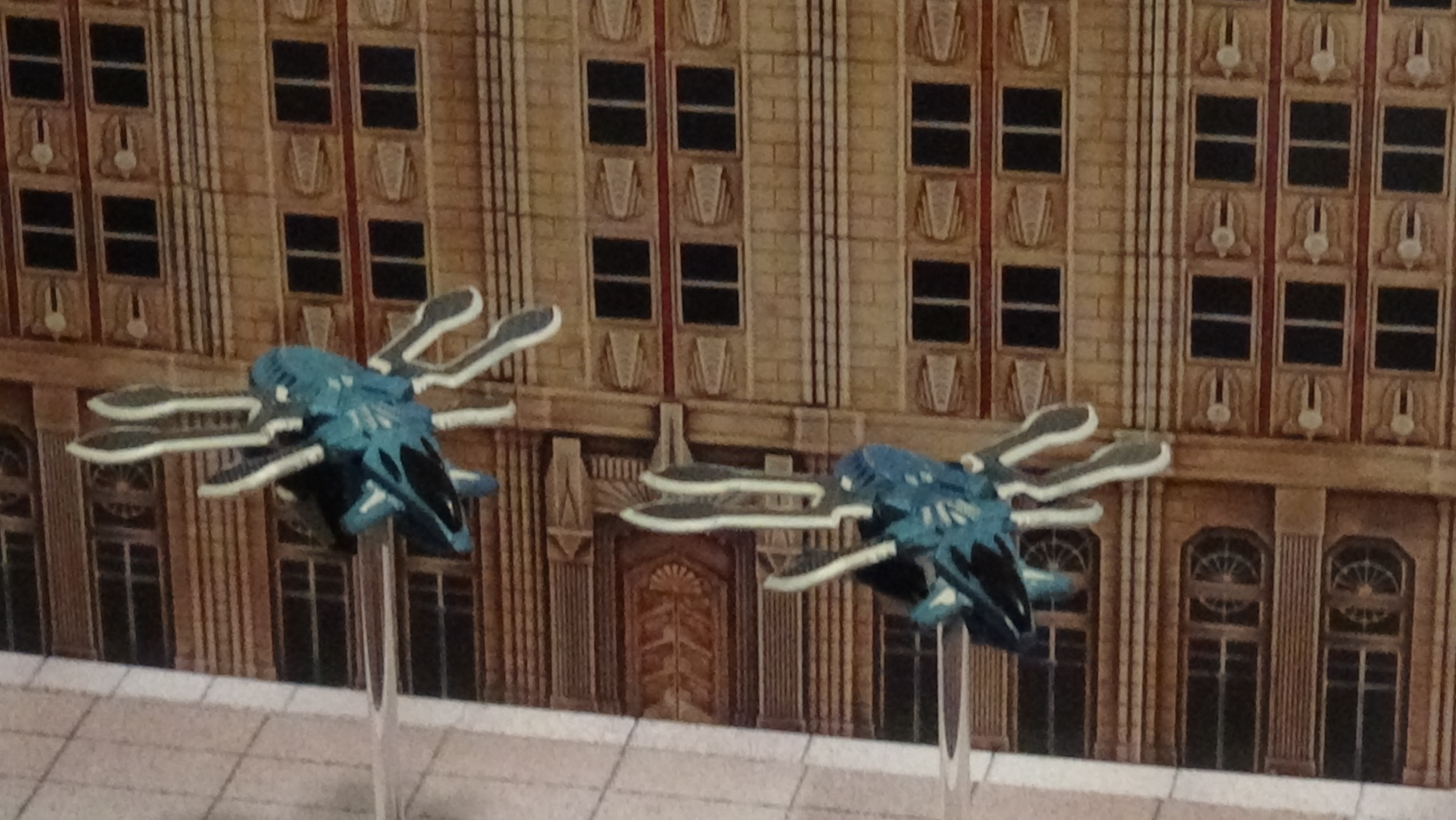 First up is the obvious role of hunting artillery and isolated enemy units. The Thunderbird easily packs enough punch to knock out APCs, artillery units, and lower-armored tanks. Couple this with their speed, and they can quickly be seen as efficient outriders for your main force. They are quick enough to avoid most enemy AA, and their Evasion and Passive Countermeasures can see off a good portion of what they cannot dodge.
I'm also looking at replacing my Tomahawks with two pairs of Thunderbirds. While they don't fill the same slot in the force organization roster, I already have built-in redundancies that allow me to simply make it a swap since the points are now identical.
I was already using the Tomahawks primarily for building destruction, which means that the reduced Accuracy of the Thunderbird will not reduce the effectiveness of this points chunk at Building demolition. I also always drive my Tomahawks on from the edge, so it need not create any additional strain against the Gate Pool. Additionally, the extra speed of the Thunderbirds means they can quickly clear my initial zone and work their way into forward positions much faster than the Tomahawks, doing the same Building demo along the way, or potentially moving at full speed to cross vast tracts of land before enemy assets can get in position to stop them.
Thunderbirds also have the benefit of being completely immune to the anti-tank fire that normally keeps my Tomahawks from advancing into certain sectors. I will not go head-to-head with UCM main armor, because it is simply too strong for me to reliably attack without being severely damaged in turn. The Thunderbirds, while slightly less accurate with their fire, are also capable of knocking out enemy main armor with impunity, since they cannot be targeted with return fire. This forces the enemy to either spread out their AA to protect their ground assets, or accept that the gunships are going to take their toll.
To wind things up, note that the Thunderbird is still far from invincible. It is a very nice addition to our arsenal, however, as it is now much safer from incidental AA fire. Use it appropriately by avoiding direct confrontation with enemy AA, and searching for vulnerable or stranded units, and it will earn back its new, lower points cost.
Are there any other players who are new fans of the Thunderbird? Tell us about it below!
For a healthy dose of gaming insanity, visit us at Enter the Maelstrom.