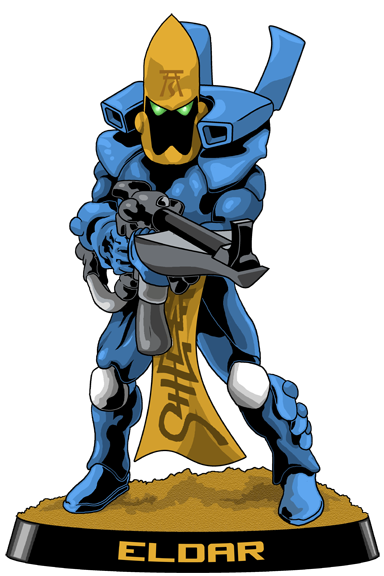 The Eldar are getting their own "Decurion" and it has a few awesome secrets.  Come see!
OK, so first off, here is the picture doing the rounds (via George Smiley):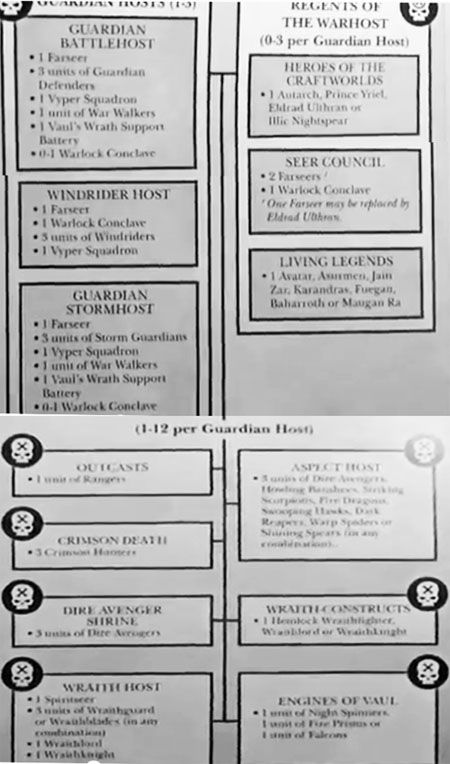 OK, right of the bat, we have three different types of Guardian Hosts (Battlehost, Windrider Host, Stormhost), and each one you take unlocks 0-3 Regents of the Warhost, or MORE IMPORTANTLY 1-12 of the misc/support hosts.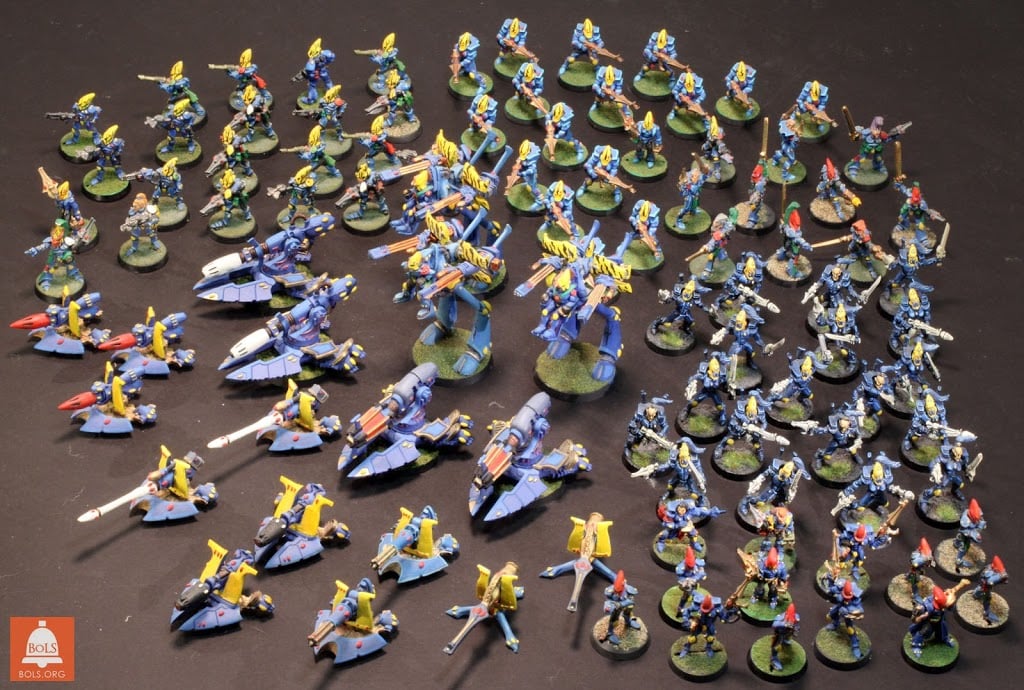 As I'm sure you've noticed, those Guardian Hosts are fairly slim and trim with little waste – and in particular I'm looking at the Windrider Host consisting of:
1 Farseer (on a bike I bet)
1 Warlock Conclave (on bikes I bet)
3 units of Windriders (each of which can be 3-10 jetbikes, ALL with scatterlasers or shuriken cannons)
1 Vyper squadron
So aside from the single Vyper tax, not too shabby.  I expect this to be the backbone of 99% of all Eldar armies you will ever see.
This of course opens up up to 12 Wraithknights…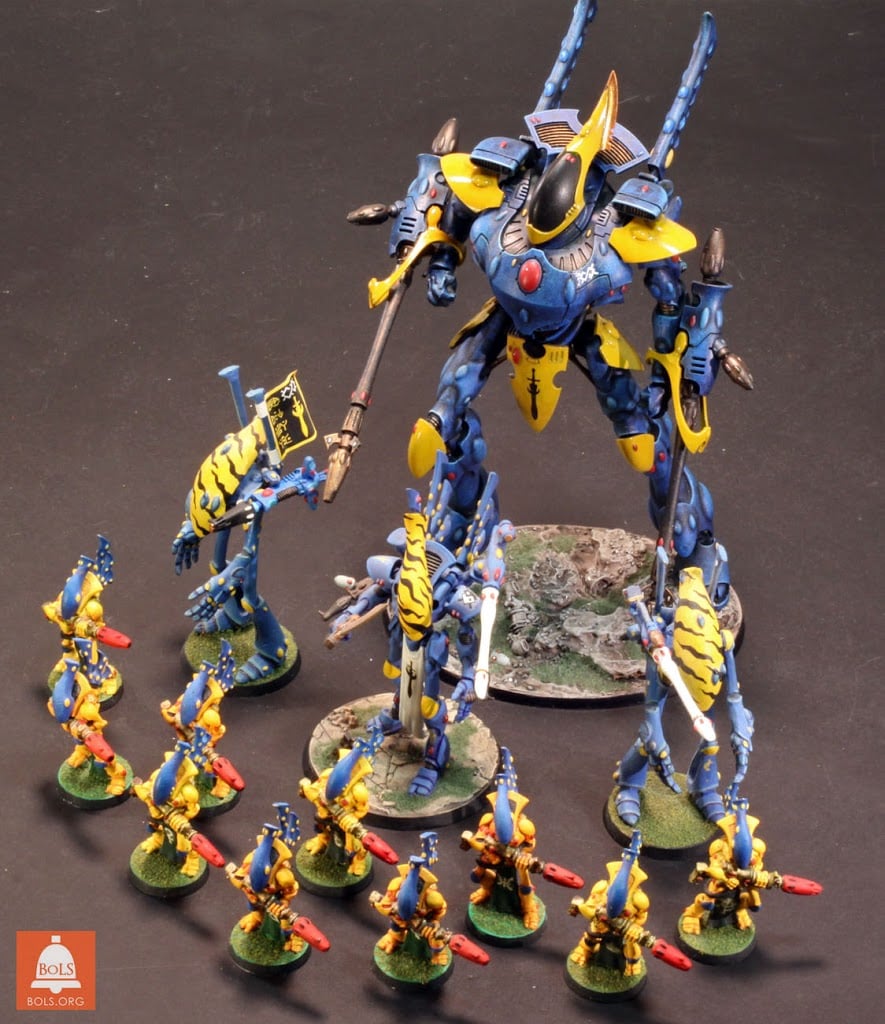 Now these guys have access to Destroyer weapons, and are Gargantuan creatures so let's hope they clock in in the 500-600pt range, but then again we know how GW loves to move expensive models…  So I'm placing my money on then clocking in at 450-500pts. I hope I'm wrong…
However before folks start freaking out about those Wraithknights, take a careful look at the Engines of Vaul box…
1 unit of Night Spinners
1 unit of Fire Prisms OR 1 unit of Falcons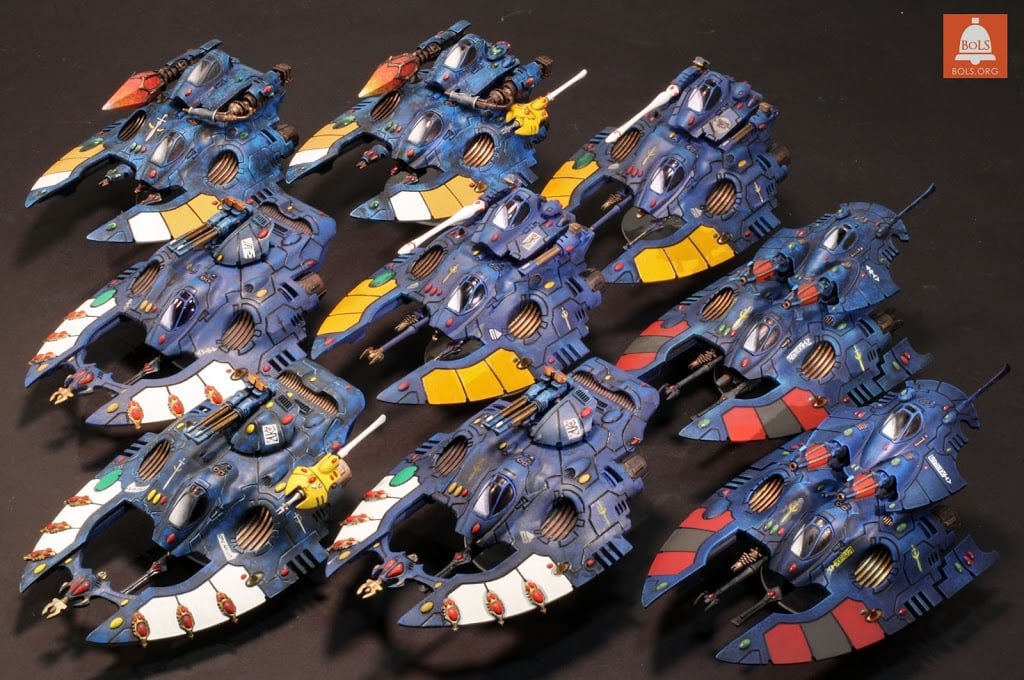 Hmm, it looks to me that the Craftworlders are about to for the first time ever have their Heavy Support tanks get upgraded to multi-vehicle squadrons, which will also open up a lot of possibilities.  One or two night Spinners or Prisms may not be scary, but NINE could turn heads…

A Nod to EPIC
Finally for you old timers, these giant Eldar formation chart reminded me of something and is making me think that the designers are basically attempting to reproduce the old racial formation cards from EPIC second edition.  A lot of these formations have roughly the same contents and even names of many of those.  We may be seeing GW making an attempt to use these new charts/formations to take the lists of individual units from a codex and hammer them into the 40K sized 28mm (and way more expensive) versions of the giant EPIC armies of old.  Which if true … IS AWESOME!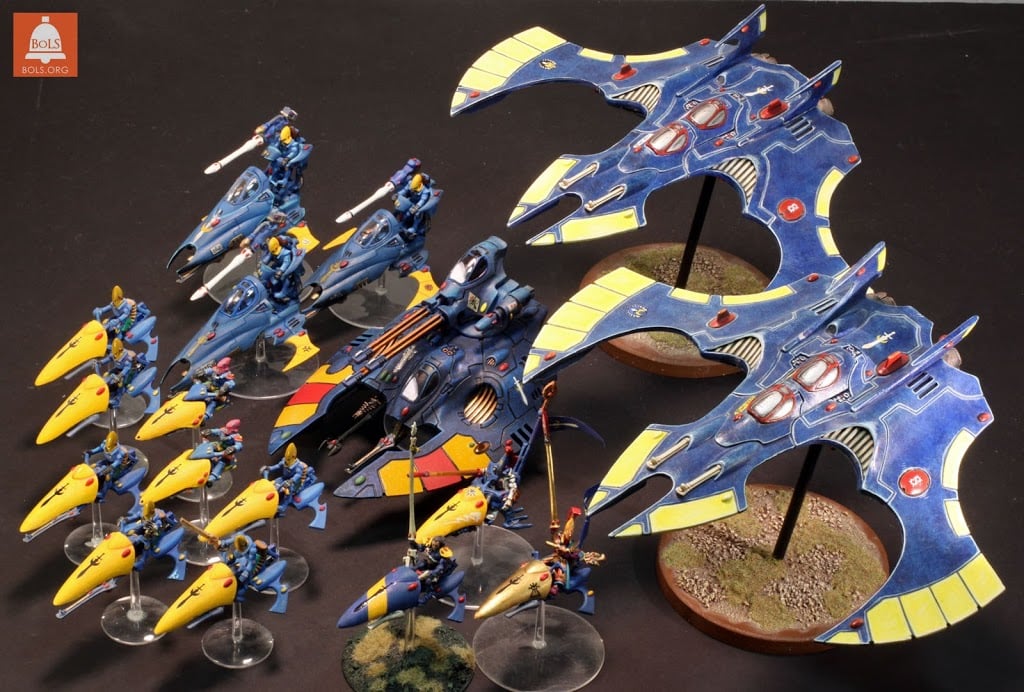 Are you worried the Eldar are about to make 40K jump the shark?