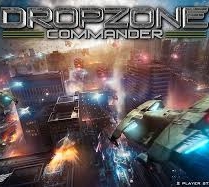 Hawk Wargames is set to expand in a very big way, moving from the dropzone to the orbital fleet!
For those of us who play Dropzone Commander, the past couple of years have been a flurry of new releases and rules redesigns as the game grew continually to become what it is now. More releases are on the near horizon, adding to an ever-growing system that has been rewarding throughout the process. Next, it seems that we're heading into space!
For those paying much attention to Hawk Wargames online, we've had a good idea that this game system was on the way. Add into the mix the fact that the venerable Andy Chambers was working on the game system, and it only added to the excitement. With Salute in the books, we have a much better grasp now of what is to come.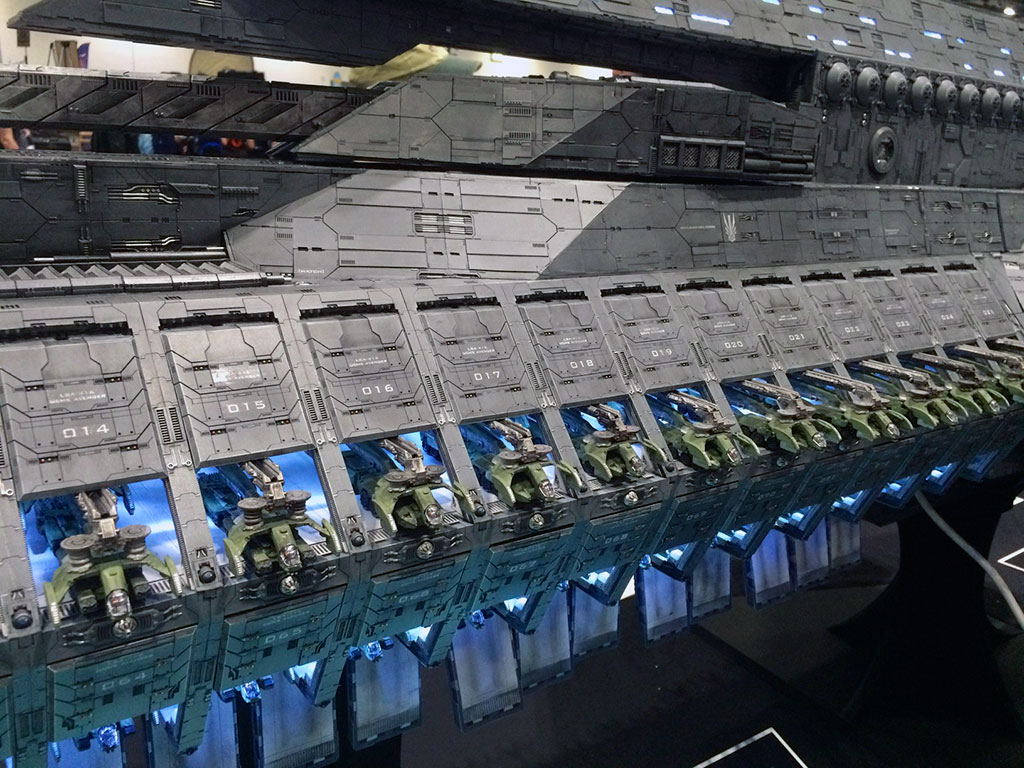 Dave truly outdid himself with this fantastic piece, and the detail is absolutely fantastic. His crazy pursuit of this project has done wonders to draw eyes to the project, and help build hype for the coming system.
In addition to this piece, there were many works in progress to excite the Dropzone Commander enthusiast. UCM Mortarmen, PHR Longreach Sniper Squads, and a Shaltari "slave" race are all in the works to add more diversity to the infantry range.
Finally, we were treated to our first visuals of the new spaceships, and they did not disappoint! I only wish that there had been more on display than just the UCM fleet, but even these models will whet the appetite of humanity's enemies. I cannot wait to get my hands on this game system!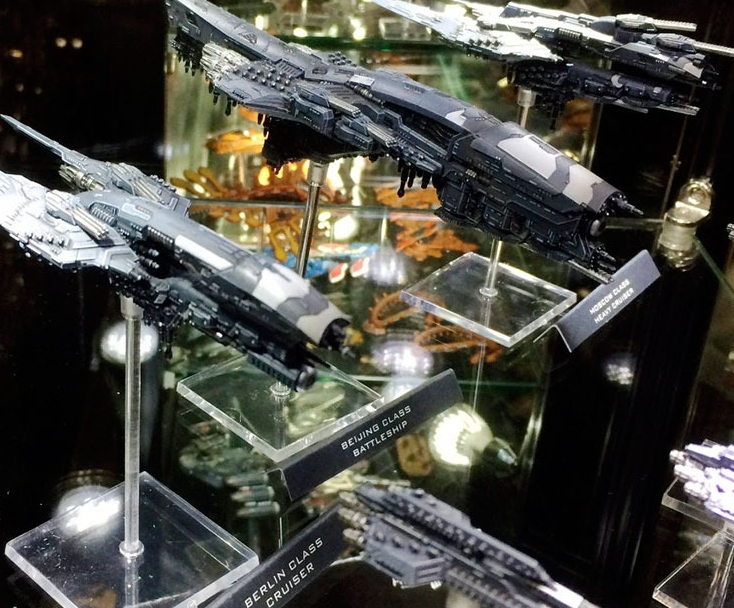 The rules are progressing toward the end stage, with the game system most likely dropping toward the end of this year. Look for more on this game system as it develops; I will most definitely be jumping headfirst into this new game from Hawk Wargames.
It looks like Hawk is set to deliver another fantastic game. What are you hoping to see in this system?