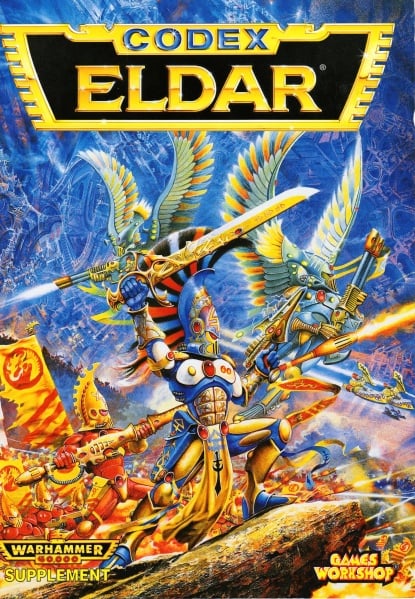 You'll never guess how big this new Eldar release will be, it's BIG like Space Marine BIG!
The new Eldar book will be 160 pages, which is on par with the Space Marine book that gave us faction rules for some chapters.  Word on the street is that we will see the same treatment for select Craftworlds as well!
Via Warseer 04-13-2015
from over on Dakka
Squidmanlolz wrote:
judgedoug wrote:
Pricing leaked for first wave

codex craftworld eldar

$58.00

datacards

$12.50

windriders

$41.00

farseer skyrunner

$33.00

autarch

$26.00

shining spears

$50.00

autarch skyrunner

$33.00

codex fancy edition

$165.00

Source?
Prices are usually leaked as scans, aren't they?
prices in U.S. dollars reportedly from a sales rep
via B&C 4-13-2015 (they've been right with their link kung-fu for months)
Eldar Release
Minis coming:
– Codex Eldar: Craftworlds
– Codex Eldar: Craftworlds eBook
– Plastic Autarch clampack
– Windriders Jetbikes / Shining Spears combo-box
– Autarch/Warlock/Farseer Skyrunner combo-box
– Datacards: Craftworlds
– web paint bundles for: Biel-Tan, Ultwe, Saim-Hann, Iyanden and Alaitoc
– Windrider host web bundle
These are all confirmed by GW website redirects.
From the picture it looks like this will be a one and done SPLOOOSH release.
Now the next big question may be will the 'expected' Wave Serpent nerf happen?