You like watching battle reports, hobby tutorials, product reviews and the newest stuff from the game companies? Step this way…
Today we introduce the newest part of BoLS, the Gamereel.
The Gamereel is a one stop shop of all the best videos out there in the tabletop games industry.  It's a curated collection of the coolest stuff out there from the folks who know how to put together a quality video.
The gamereel has:
Battle Reports

Product Unboxings

Game Reviews

Hobby Tutorials & Tips

Painting Showcases

Gameplay Tactics

Product Announcements
Don't waste your valuable time trolling through tons of noise when you can see the good stuff all in one easy place.  You can find links and widgets for the BoLS Gamereel on all of our sites.  Make it a part of your gaming day.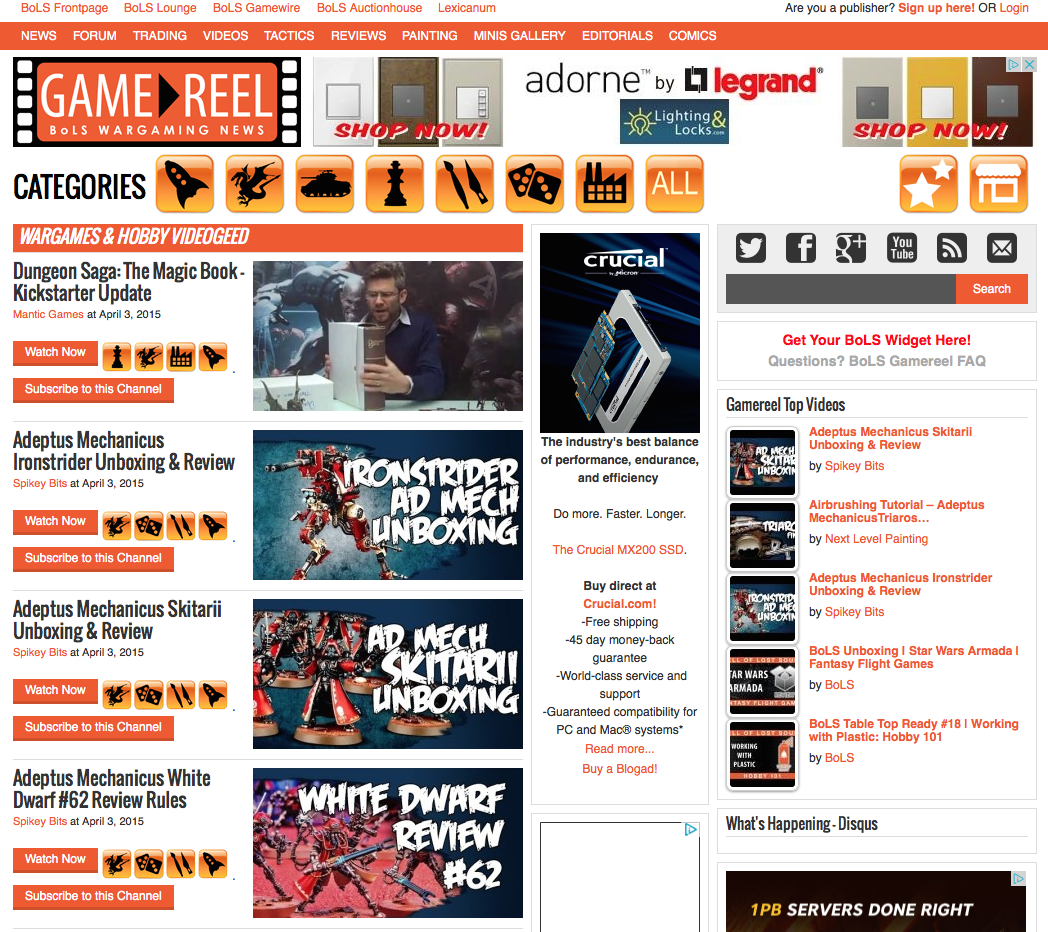 Want to join the Gamereel?
If you have a video channel that you think is a perfect fit for the Gamereel, join right away and get a ton of extra video views and more subscriptions thanks to the Gamereel's easy to use channel subscribe features.  You've got nothing to lose – and a LOT to gain!  Apply today!
Happy gaming folks!