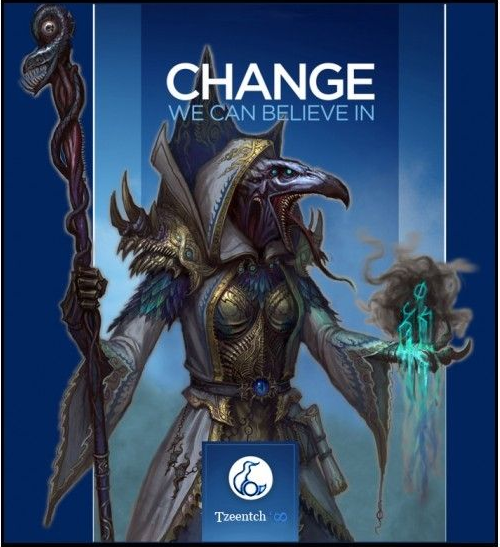 A Lord of Change, a Horse and a Rabbi walk into a bar…  Here's the latest on the upcoming Tzeentch Daemonkin book:
via bird in the trees 5-26-2015
Codex
Codex is same size size as Khorne Daemonkin
Lord of Change
Release is centered around the new plastic Lord of Change
LoC is same size as the Bloodthirster
Has 2 head options, 2 staff options, hurling a fireball option.
Only comes with an oval base.
Tzeentch Sorceror
Clampack sorceror – Tzeentch
Chaos Marine styled
Has 2 head options
Has bits to allow Thousand Sons version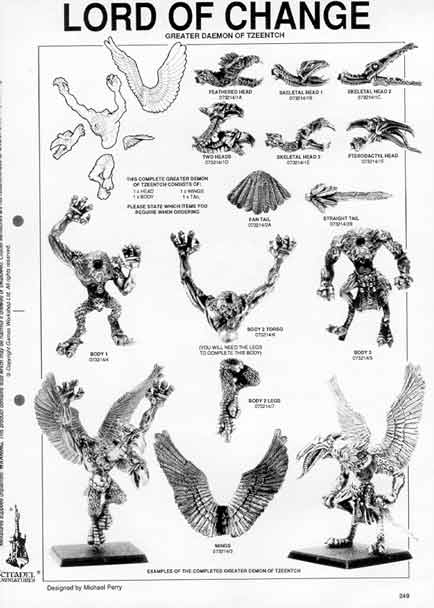 Awww yeah – State of the Art for 1991!
~ Three cheers for the Magic Chicken!