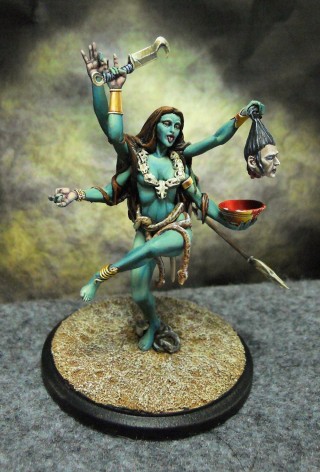 Today I'm back to finish off Stheno from Arena Rex.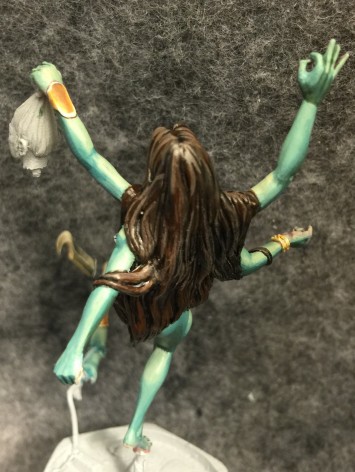 Last time we went over the skin and metals. That just leaves everything else. Since it covers so much of her, I want to do the hair next. I have a pot of Thamar Black mixed with a little bit of Bloodstone that I keep ready. Pure black, regardless of manufacturer, is unnatural looking and should be toned with some sort of color. I Highlight it with some Umbral Umber, which is then highlighted by adding in some Ryn Flesh.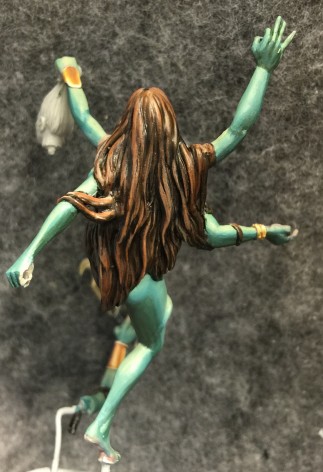 To create further contrast with the cooler color of the skin, I add some thinned down "glazes" of Bloodstone. I also add further highlights by blending in some more Ryn Flesh. Her hair is supposed to be thick and ropey like the snakes she carries around, so I don't shy away from using bold brush strokes to define them.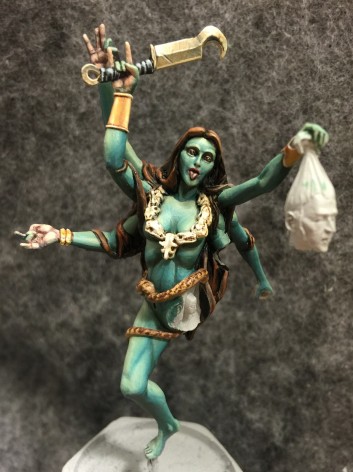 And speaking of snakes, it's time to paint them now. I start them with a basecoat of Rucksack Tan, speckled with Umbral Umber.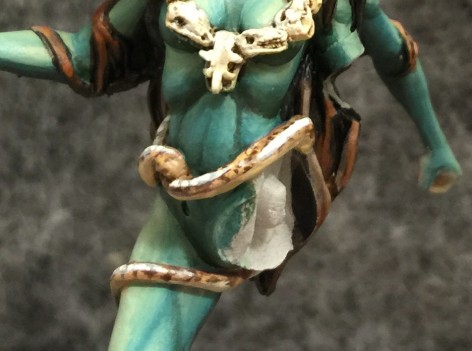 Now I want to give these snakes some nice shiny scales. I thin some Morrow White with matte medium and try to blend it in to the surrounding area with some water and retarder. Unfortunately it goes on a little thicker than I wanted.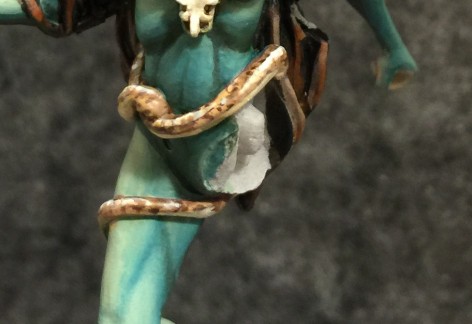 I tone ack the sheen a bit by stippling back in some of the Rucksack Tan and Umbral Umber.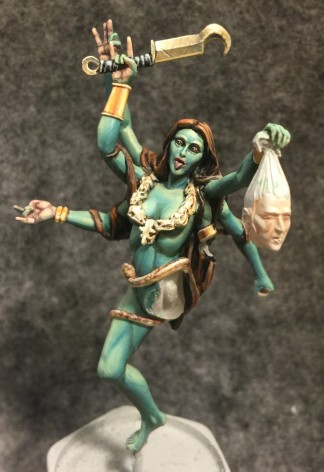 Having finished the snakes, it's time to move on to Stheno's must have fashion accessory: this fetching severed head. I start with a basecoat of Ryn Flesh mixed with Frostbite.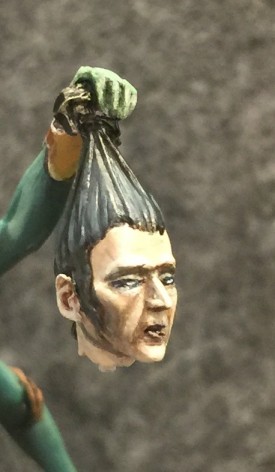 The head is shaded with Bootstrap Leather and Umbral Umber in a few places. The hair gets a basecoat of the same Black/Bloodstone mix from before. It's highlighted with a mix of Exile Blue and Umbral Umber which is in turn highlighted with Frostbite.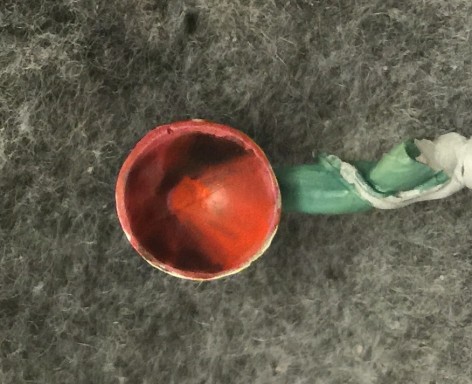 Sometimes it's the seemingly mundane parts of a mini that end up being the most fun to paint. In this case it was this golden bowl that ended up intriguing me. I've painted a lot of non-metallic metal objects over the years, but never a concave one, and never one coated with blood. The notion of painting metal reflecting through a bloodied surface seemed intriguing.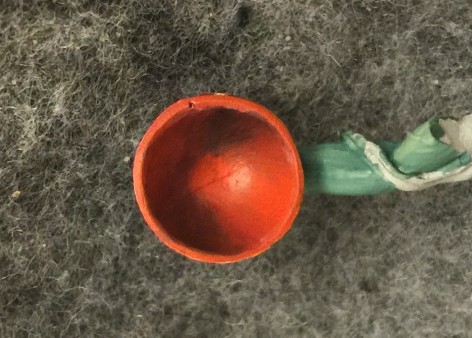 The colors here are primarily Sanguine Base and Khador Red Base. In a few areas the Sanguine Base has just a touch of my black mix added to it to further darken it.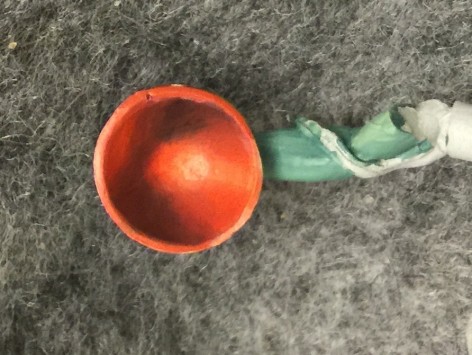 Ryn Flesh is used to highlight the Khador Red Base with Menoth White Highlight used in areas to get it even lighter.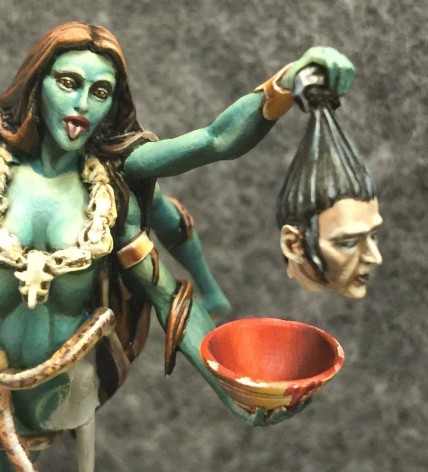 I clean up the lip of the bowl with Menoth White Highlight in a few places to give some definition to the red.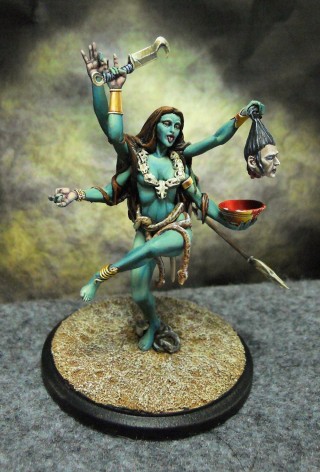 Once she's been glued together and all the gaps filled, I go back and clean up any remaining areas that don't look up to par. Now that she's finished go ahead and have a look at her from some other angles.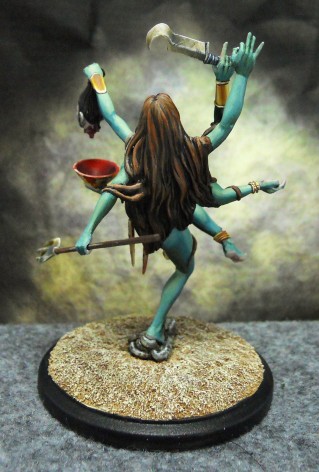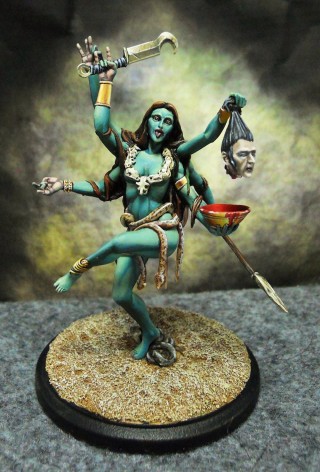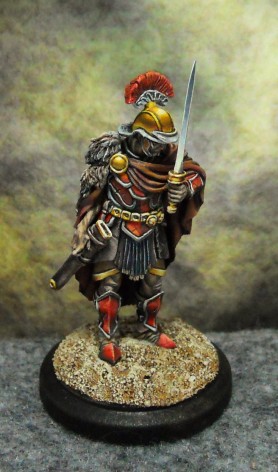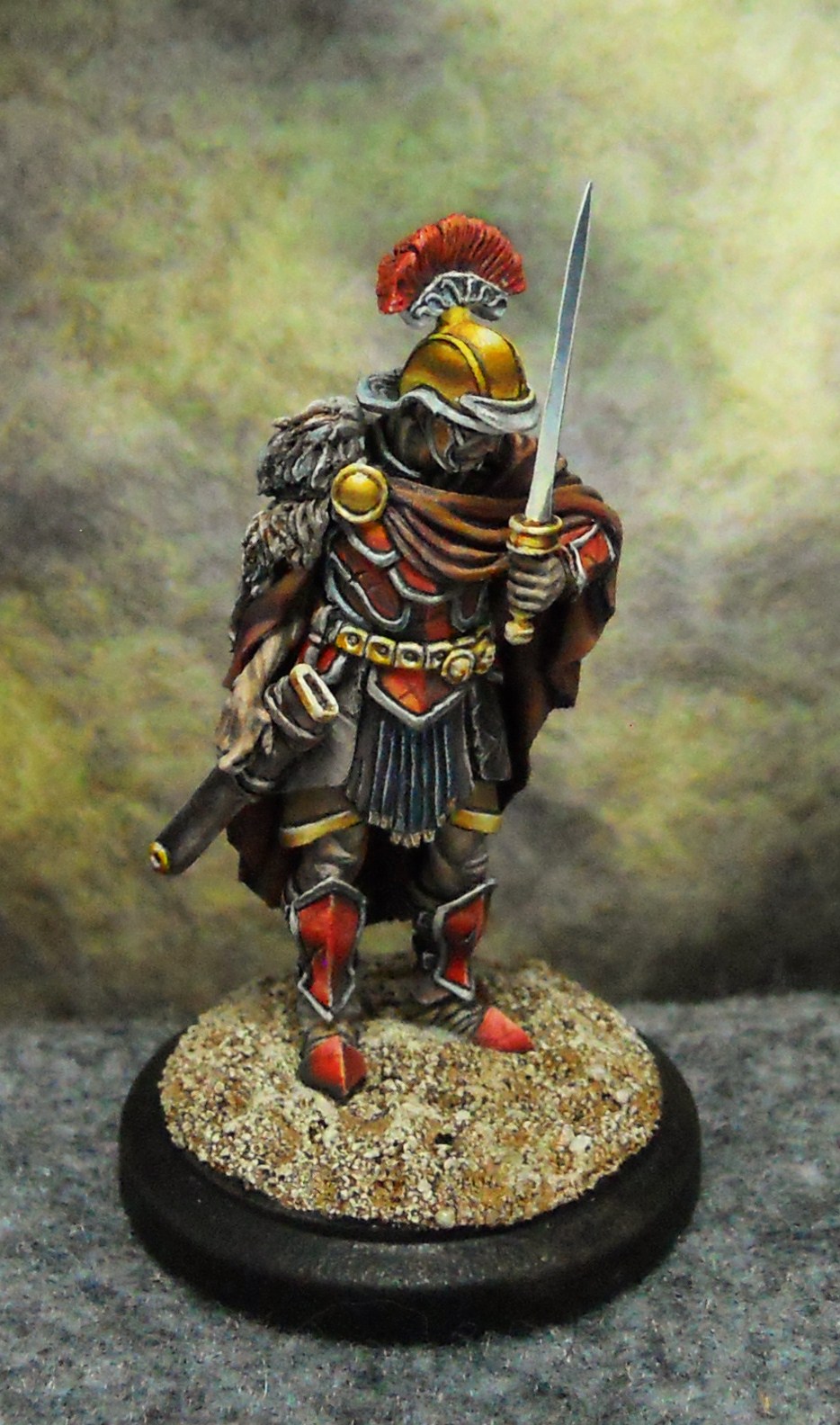 And I've also got pictures of some of the other new releases. Sulla here sold out at first, but there are more back in stock now. I had a blast painting his red armor.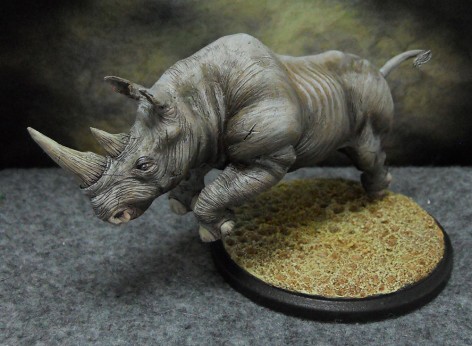 I ended up using greens, browns, blues, and even oranges on Acerbus' gray skin to keep it from appearing too dull. You can grab him in the store as well.
~Hope you enjoyed the painting article. There will definitely be more Arena Rex articles in the future.