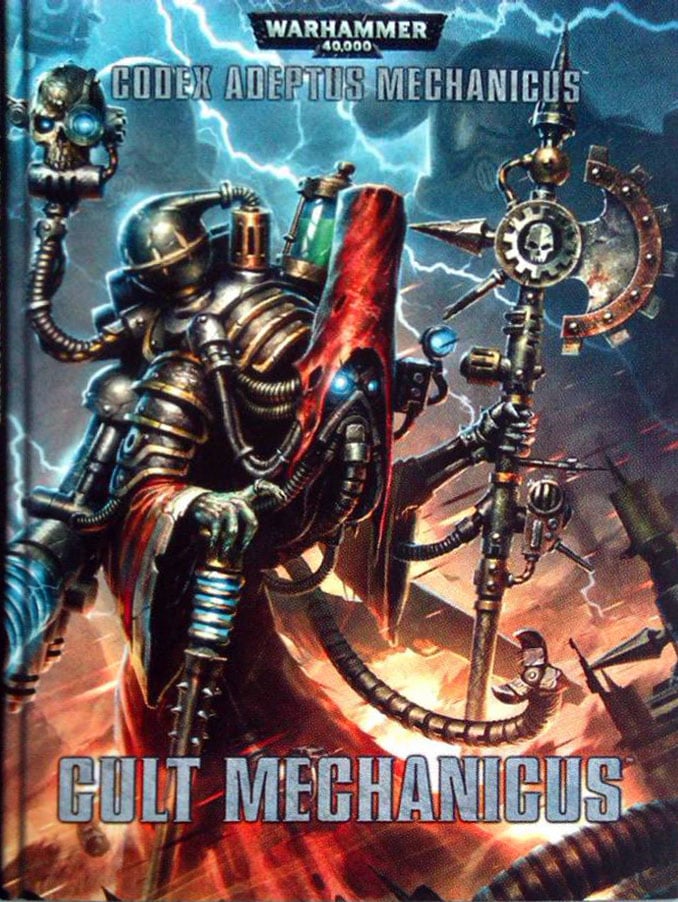 The super three codex combo formation is here.  Get ready for what the Skitarii, Cult Mechanicus & Knights can do!
via Imgur and BolterandChainsword's Atia 5-19-2015
Here is the detachment (in French) doing the rounds today.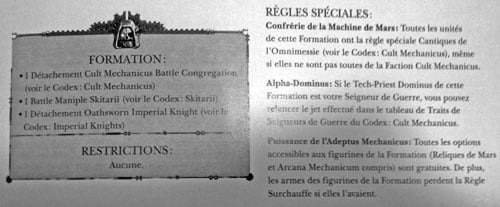 Get ready for this:
You Combine the three formations fromt he existing codices (who each get their own bonuses), and this formation give them all:
– All models gain Canticles of the Omnissiah
– Techpriest may reroll his Warlord Trait if he is the general
– All weapons lose the "Gets Hot" special rule
– All unit equipment upgrades( including relics) from Cult Mechanicus and Skitarii are FREE
Maybe just a "tad" overpowered… What's your favorite formation now?