As I'm a big fan of DUST Tactics and DUST Warfare, I reached out to a man who knows DUST better than practically anyone – it's creator, Paolo Parente.
There has been a lot of news lately about DUST, and sadly not all of it has been positive news. I emailed Mr. Parente some pressing questions that I had about DUST, himself, and the future of the games.
Welcome, Paolo!
Robert Allen: How did you get your start in the gaming industry?  What are some of the companies/properties you have worked on?
PAOLO PARENTE:  l have always been lucky in my career (more than talented…)  l started doing professional Fantasy and Sci-Fi illustration in the early `80s for a good friend of mine who appened to be starting games publications in Italy.  Stratelibri was the name of his company, he asked me to produce illos for the italian edition of various RPG games like Lord of the Rings, Call of Cthulhu and Cyberpunk. The swedish Target Games came after that with Mutant Chronicles, R. Talsorian with Cybergeneration, and then Doomtown, Magic the Gathering.  In 2003 l moved to Paris to work with Rackham on both Confrontation and AT43. plus a few cards for World of Warcraft and a few comic book experiences.  l have been lucky and busy.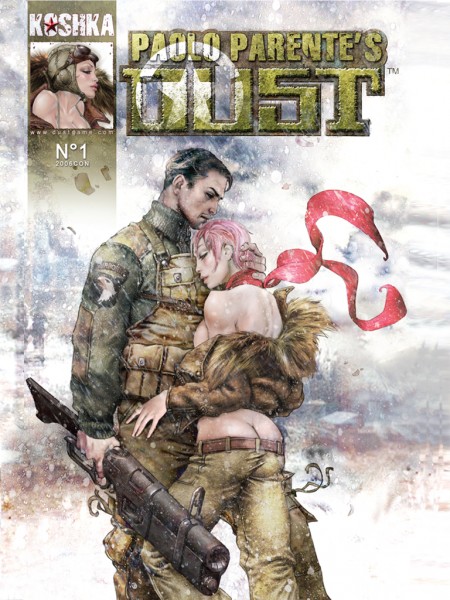 RA:  How long have you been developing DUST?
PP: Dust is my dream project, l started developing it some 20 years ago, l wanted to develop a universe where l could combine my passion for Model Kit building and Comic Books and Wargaming.  Fifteen year ago l luckily met my business partner William Yau in Shanghai China and it got real. We decided to develop it first as 1/6 scale action figures that lead into the Comic Book and finally into a miniature wargame: Dust Tactics.
RA:  What is your title and role with DUST Studios?  What does your typical day look like?
PP: l am the designer and creative director at the same time 🙂 plus l do photography and graphic design even painting some prototypes.  Vincent Fontaine our Art Director and Painter normally is in charge of painting and taking pictures, but when he is too busy l an happy to help him.  My typical day at the Factory/Monastery, that is located in the industrial outskirts of Shenzhen China, starts early in the morning with a couple of hours of reading. l then show up at the office at 10 am and work until 10 pm. Two quick meal breaks and a lot of coffee+cigarillo breaks during our long day.
RA:  DUST fans have had kind of a rough couple of years, with the change of distribution from Fantasy Flight Games to Battlefront and now the issues of Battlefront's Kickstarter fulfillment.  How hard has this been on you, since DUST is so near and dear to you?
PP:  The Babylon Kickstarter has been transformed in a nightmare for us and the backers to whom goes all my sympathy. Why this is happening goes beyond my understanding, l can only elaborate theories but l will never know the truth behind this mess. A successful KS like this should just go smoothly. BF "magic touch" made such a mess of it for no apparent reason. For sure Dust Studio resources and the backers helped BF to solve some imminent financial issues, we should have expected another form of saying thank you than this Total Mess…
Personally l react with anger when l believe l am being mistreated, so for me it`s not been depressive times, but not everybody in the studio reacts in the same way, and they have been suffering a lot. During this very long year (last payed invoice by BF is dated March 2014) Dust has been sustained financially by  our production capacity in manufacturing minis for other parties and William`s and mine personal money. But the decision was made not to let our company end like GF9 or worse Rackham, so we have invested every energy into the Studio and into building it's future.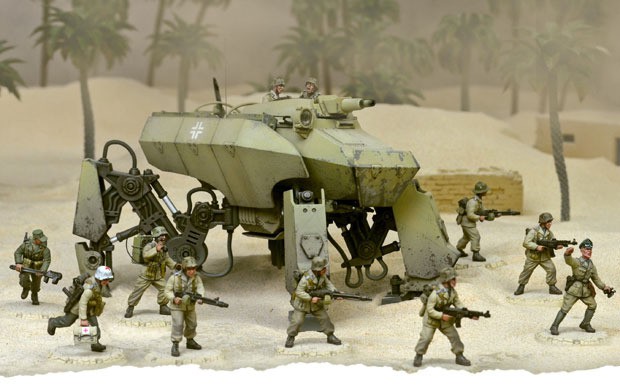 RA:  While some of the details are surely still up in the air, what do you see in the future for DUST?
PP:  We will start distributing our product ourselves. A first warehouse will be established in the US right after Gen Con and we are preparing a lot of new stuff. New armies within each faction starting with the Luftwaffe for the Axis, followed by the British/Australian Long Range Desert Group for the Allies and Chinese Army for the SSU, these should lead to the release of the Japanese Navy Landing Forces by the end of next year.
PP:  Andy has written a wonderful first chapter of his Zverograd trilogy, it will be released this year. And he will soon start writing the second part!
RA:  Are we going to see Japan?  An Eastern Front setting?
PP: lf everything goes according to the plans we will see the Japanese around Christmas 2016 together with DUST 1947 the revised Dust rules.
PP: The Vrill will be introduced in 2017, June l would say. unless a miracle happens and we can release a Japan vs Vrill starter set for Christmas 2016.  That would be a dream come true.
RA:  DUST Warfare and its abandonment by Battlefront really bothered a lot of DUST players who preferred Warfare to Tactics.  Do you have plans to pick Warfare back up?
PP:  Dust Studio has not enough energy to take care of warfare as well, we all know that.  Personally l believe that Dust Tactics Battlefield does the same job and even better, Olivier Zamfirescu and l always wanted Warfare to be exactly like Tactics but without the grid. We will license later this year Warfare to one of his most devoted players, he will continue that legacy.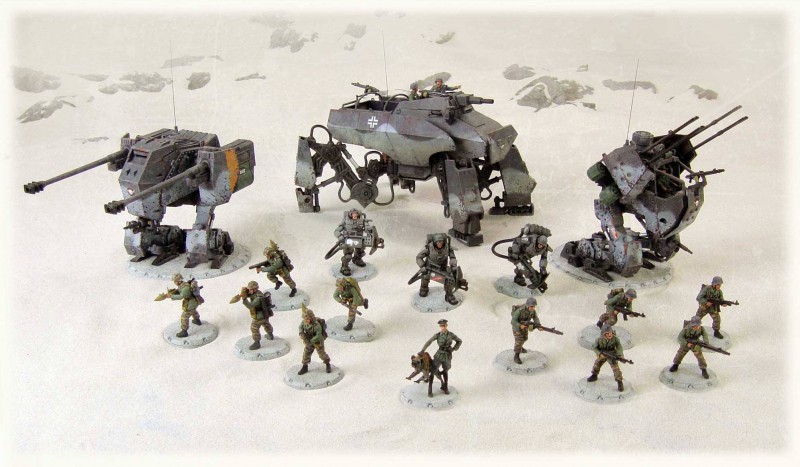 RA:  What sneak peeks can you share with me (and the readers?)
PP:  Luftwaffe+Rocket Troops, Axis Blutkreuz miny army, British LRDG, Chinese Liberation Army, Japanese Navy Landing Forces and a LOT more!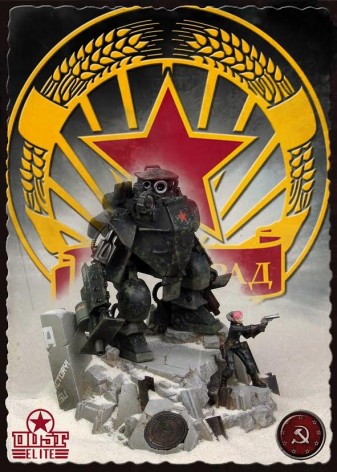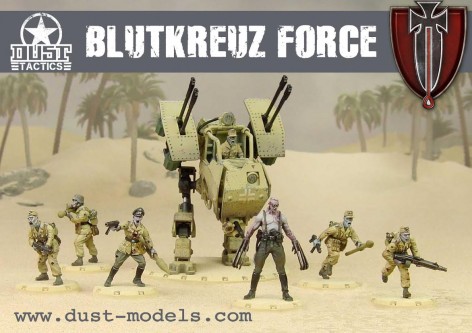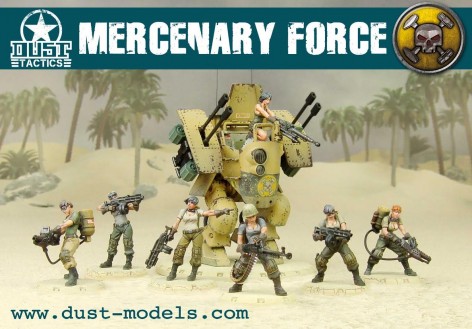 RA:  Thanks for sharing, Paolo!  I'm definitely looking forward to more DUST!  If you'd like to learn more about DUST Studios and the great Paolo Parente, check them out here:  DUST Studio.