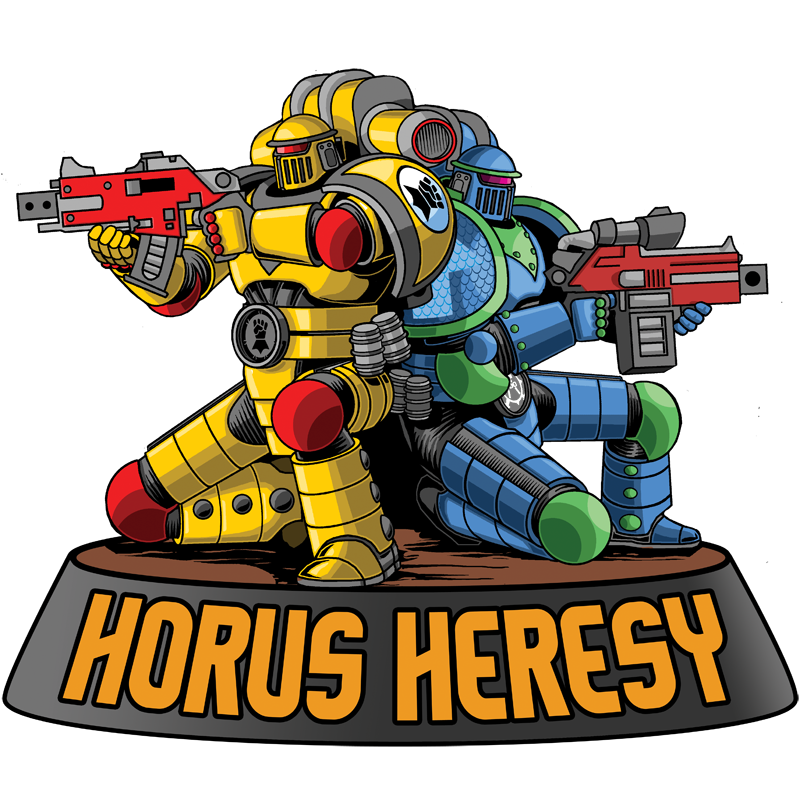 The Battle for Calth with the HUGE Warlord Titan is right around the corner. You have to see Forge World's Latest
Book 5 of the Horus Heresy, and the Warlord titan are finally revealed, and this book looks to be one of the most exciting yet.
Book 5 Tempest video pics.
Here we have a better look at the Warlord Titan and size comparison to a Reaver. This looks to me to be about 20″ tall and very awesome.
Great to see a section map of the Ultramarines' 500 worlds (Lorgar and Angron's playground).
This image of a ship plummeting through the atmosphere is really impressive.
Now these two I'm not sure about. I believe the right person is Kor Phaeron and left is Guilliman.

And as we all expected – the mighty Warlord titan graces the cover.

Very excited to get my hands on this book now. Looks as though it will be at the grand opening.
Exciting times ahead.  Get ready for the Warhammer World Grand Opening this weekend!
I can't wait to get my hands on this book!