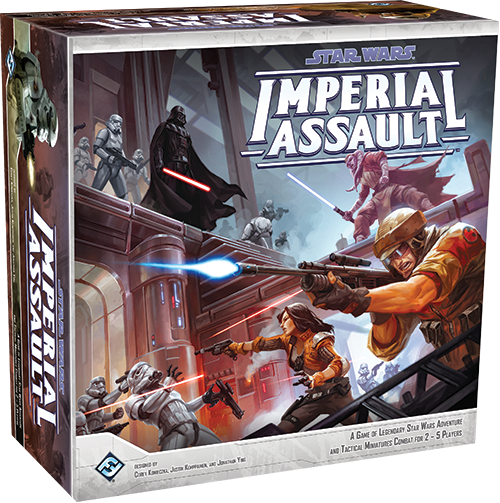 If you like Star Wars and dynamic RPG style campaign games then you need to check this out!
A Long Time Ago…
Hello again readers it's AdamHarry back with another Star Wars related article. In case you haven't guessed by now I have a thing for Star Wars and the related games that go along with that universe. I also have a group of friends that enjoy playing not just large scale table-top games, but also card games, board games and Pen & Paper games too. I'm lucky – I know that. Not everyone is fortunate to have a versatile gaming group and pick-up-games can be 'troublesome' for those types of games. But what if there was a game that a group of people could play with their hardcore gamer friends as well as their non-gaming family? Welcome to Star Wars: Imperial Assault.
The Campaign System Rocks
So what the heck is this magical, culture-blending game? It's one part board game, one part RPG, one part random dice and it's all simply fun. Imperial Assault takes FFG's Descent mechanics and re-packages it in a stand-alone Star Wars campaign that has a ton of replay value. How can a campaign have replay value? Once you do a mission, you're done with it, right? No actually – because there are multiple ways the campaign will unfold based on which side wins and what party members are along for the ride. It's dynamic because the campaign gets tailored to your experience and your group. Also, the party decides what missions to do based on the missions that are drawn. There are "set" story missions, but there are also randomized side missions. Those side missions are also based on who is in your party. Each PC has a unique mission and reward if it is completed successfully.
It's one of the few campaign systems I've seen where both sides are still in the game all the way until the last mission. Just because one side wins doesn't mean they get snowballed the rest of the campaign. The game doesn't end if you fail one mission – in fact, losing a mission may tip the next one in your favor… just keep that in mind when you think you've got the mission in the bag.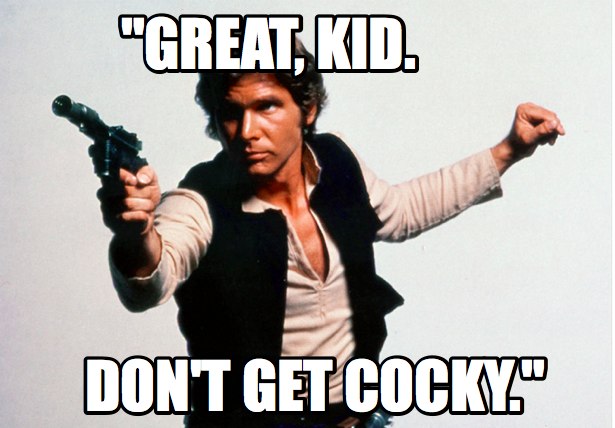 The game is designed for 4 Rebels and 1 Imperial player (who is basically the Game Master). But the game comes with 6 Rebel heroes to start. Already the players have the choice of who to play and there are multiple ways to do this. Do you pick a character and play that the whole campaign? Maybe the group swaps out in-between missions. What about XP and gear options? Did I mention that – because this game has skills and gear you can purchase during the course of the campaign. The group can develop as the game goes on. Oh and so does the Empire.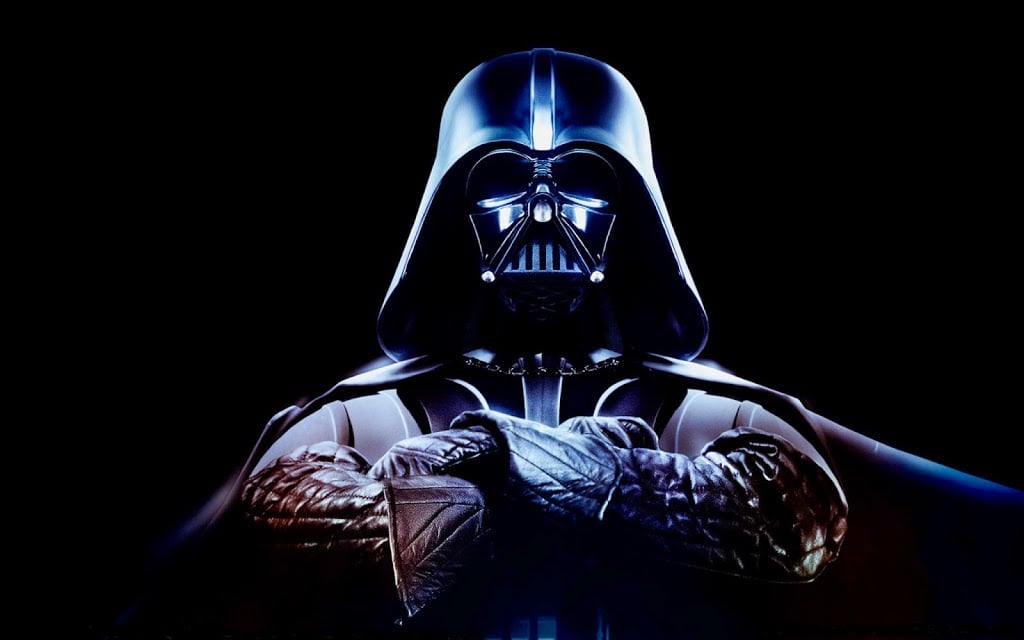 Join the Dark Side
Wait, what?! That's right – The Imperial player ALSO gets to customize how they play. Maybe they want to be a tad sneaky – they can build for that. Maybe they want to smash your puny rebellion with force – yep, that's another way to do it as well. The players get to decide how their side works and that is a pretty neat mechanic for a board game if you ask me! I keep calling this a board game – but it's really not. The "board" is actually tiles that you swap out based on the current mission. They are all snap-in tiles with different zones depicted like a jungle or desert. There are lots of different layouts and tiles that come with the game as well.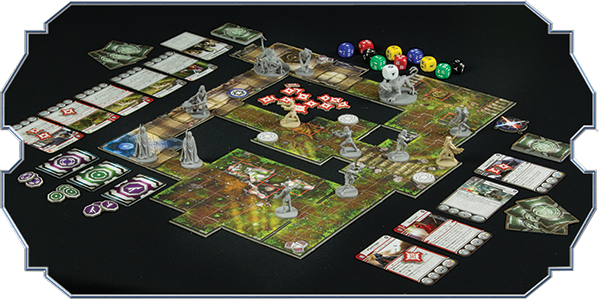 Star Wars: Imperial Assault also comes with a bunch of plastic miniatures which actually look pretty cool! The scale is just right and if you're feeling up for it, there is no reason you couldn't paint them up. There is even an AT-ST (aka chicken-walker) model that comes in the box! I mean, who hasn't wanted a full set of painted storm troopers for their desk top? What… just me?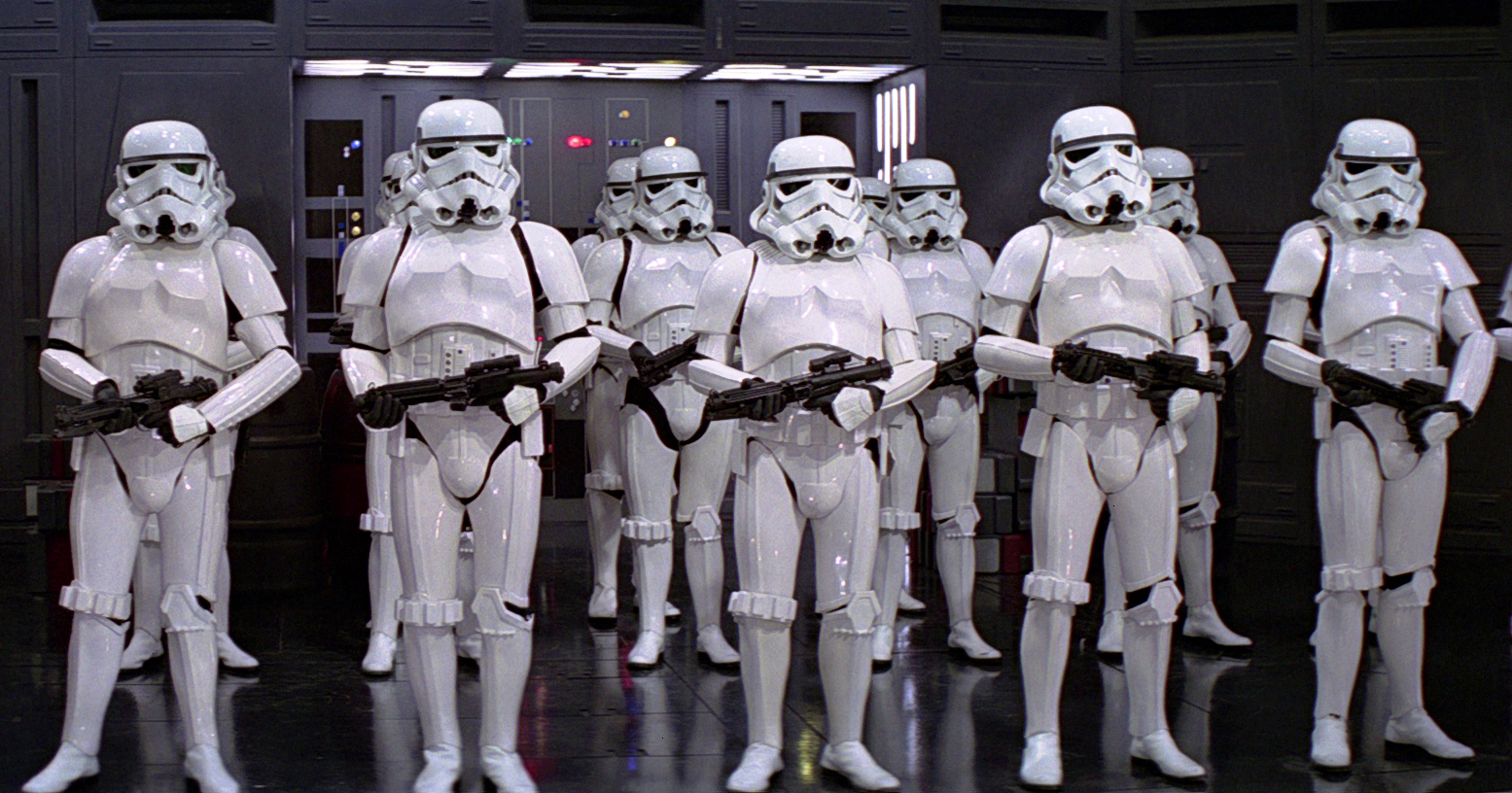 Lifeless Eyes, Black Eyes, Like a Doll's Eye
"Okay sure, that all sounds great but how does that relate to me playing with my family? They don't pick-up board games as quick and that sounds kinda complicated." Then tone it down for them. The book keeping aspect is actually done with cards so they don't have to keep up with a character sheet. If you're playing with small children, as the Imperial Player it would be really easy to turn down the difficulty. Did the Rebels have a rough run of dice? A couple of bad placements and non-optimized moves and those Rebels are back in the game!  Or you could teach them a lesson in losing gracefully. Even if the PC's get KO during the game, they don't die permanently, so they may lose the mission but they will be back next time. With the threat system (which is a resource the Imperial Player uses to reinforce their side) you can really impact the pace of the game. Maybe you store up the threat for a turn and give the rebels a slight reprieve only to drop even more storm troopers on them in the following turn. The game gives you the freedom to "go to 11" but also the freedom to turn it down and play… for fun.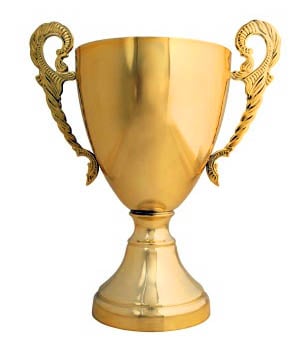 Fun? Pfft – Winning IS Fun
I think FFG did a great job with Star Wars: Imperial Assault. I've played a few games and have been impressed with the flexibility of the whole thing. I can play this game with my hardcore gamer friends and we can play a cutthroat game. Or I could take this to another friends house and play it with their kids. It's easy to learn, fun to play and it can be tailored to the experience that you, the player, want to have. Oh and most sessions are only about an hour or two – setup included. It's perfect for a quick game night or if you run multiple missions it can be a full day of gaming. So be like Han and give it a shot to the Greedo. It's worth it!
I could go on about the fun I've had with this game but I think you get the picture. Have you gotten a game in yet? Have you played the campaign all the way through? Tell us what you think in the comments below! AdamHarry OUT!