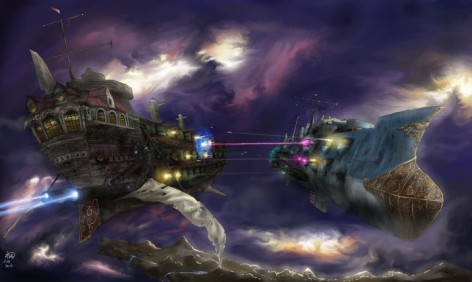 Game Fleet Productions recently entered the stage with their Clockwork Armada and I've had the chance to ask Wes a couple of questions about it!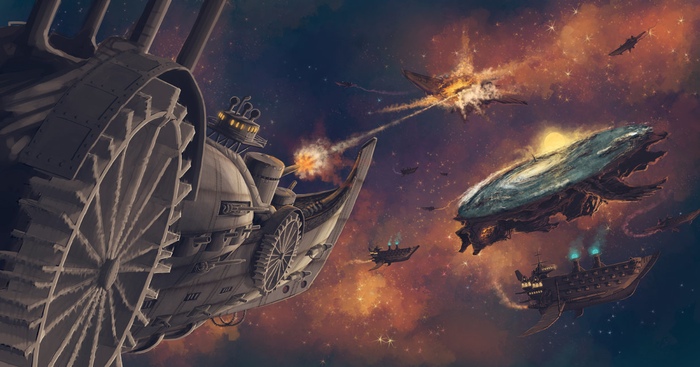 Me: Who are you and what is your position at Game Fleet Productions?
Wes: I'm Wes Herndon, and I am the creator and game designer for Game Fleet.
Me: When and how did Clockwork Armada start?
Wes: The idea began about four years ago, though it snowballed in earnest as time went on. There were not many naval games at the time. I've always loved game mechanics, and I set myself to the question of what kept the majority of gamers from enjoying naval wargames, and what could be done to fix those issues. Once I married my story setting idea of the Fields of Celestae (The world of Clockwork Armada) to the game mechanics, things moved quickly from there. I met Tom and then Porter, two people who skillfully pulled the images from my head and put them to paper and then 3D image. We buckled down and set on the road to producing the miniatures for the game while I began playtesting with the input of friends who had a mind for game balance.
Me: How many people work on Clockwork Armada?
Wes: Four people, including myself, are the most deeply involved in the game, though half a dozen more have regularly contributed.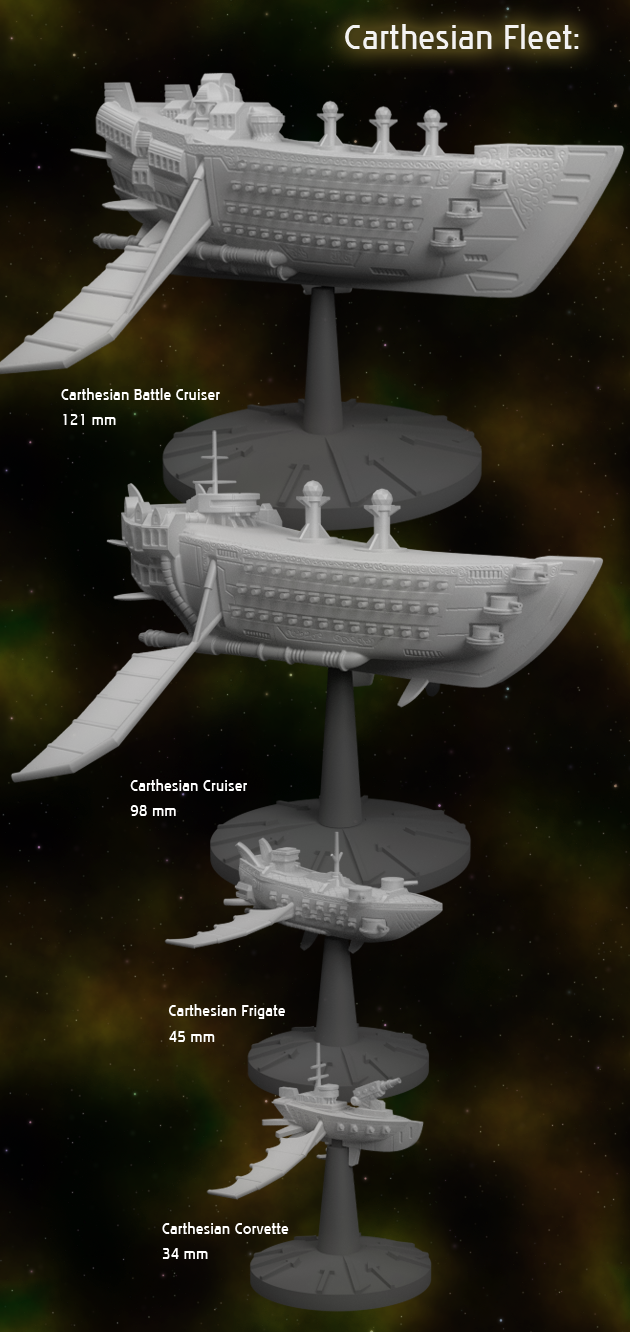 Me: Describe Clockwork Armada in three words!
Wes: Steampunk Space Miniatures
Me: What was your inspiration for Clockwork Armada?
Wes: Treasure Planet and Last Exile inspired me when I was a teenager. I could never really accept space as an empty and lifeless place.
Me: What distinguishes Clockwork Armada from other games?
Wes: Clockwork Armada plays as a much more streamlined kind of naval game. There is no critical hit chart to reference, everything is simply laid out in a ship's stat card. There are no piles of dice to throw down, everything is condensed into an elegant combined dice roll. My goal for the CA was to trim down the things that turned many gamers away from navals, while keeping a depth of strategy and tactics.
Me: How big is a typical army in the game and how long does it take?
Wes: Though a game of Clockwork Armada can be played with a ship for each player, a typical medium sized game would consist of a fleet roughly equivalent to a Commander level pledge. Games take between an hour to two hours. Games will be best when using mission scenarios, both enhance the game and to keep it from becoming a battle of attrition.
Me: What is the basic mechanic in the game?
Wes: In the barest bones, players use the Course Ruler to manuever their ships into the most advantageous positions of offense and defense, and use the single roll dice mechanic to resolve damage and lost weapon systems.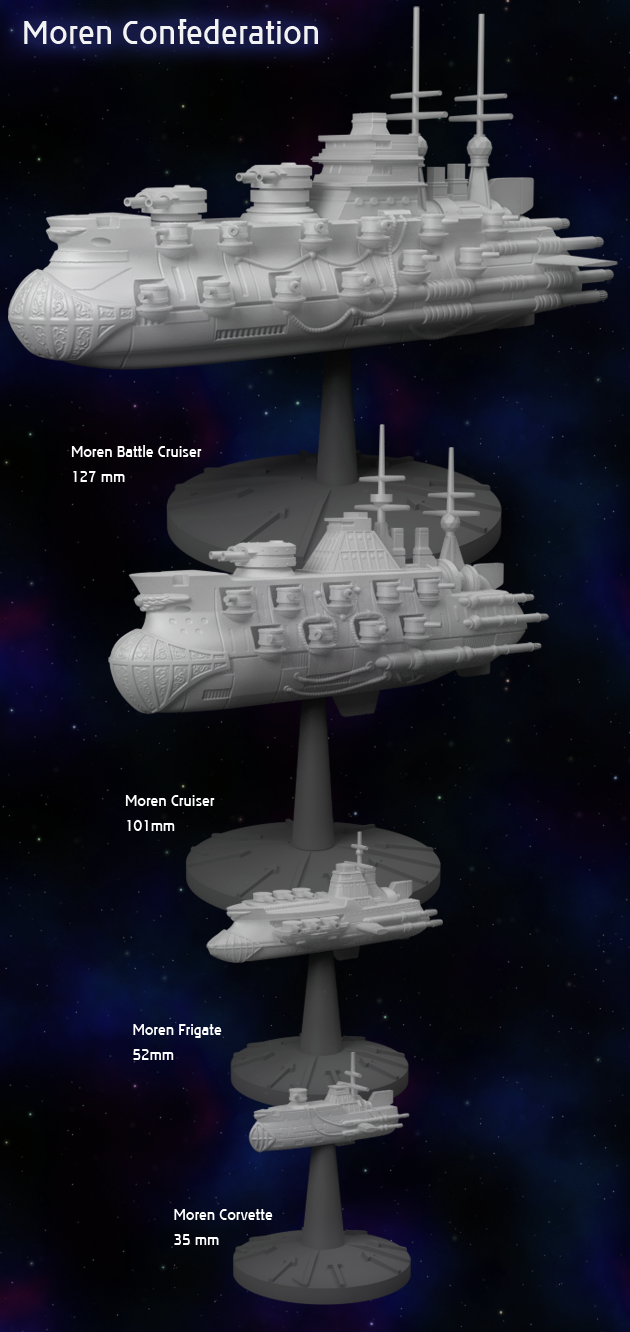 Me: What will a turn in Clockwork Armada look like?
Wes: Each player's ships and squadrons take turns activating, tokens such as torpedo markers make their movements, and any victory points are calculated before beginning the next turn.
Me: Tell us something about the Clockwork Armada universe and its history.
Wes: The factions in the world of Clockwork Armada survive on the backs of flat worlds amid a continuous updraft of wind that makes up known space. Of the two factions available in the Kickstarter, the Carthesian Empire is the powerhouse of the realms of man. Their strength isn't what it once was, but that makes them more desperate than ever to secure their far flung tribute worlds that supply the heart of the empire. The Moren Confederation is an unlikely alliance of worlds recently liberated from two generations of Carthesian subjugation, held together by a mutual fear of imperial retribution. Their innovative advances in naval warfare have forced the Empire reclamation fleets to see them as a force to be reckoned with.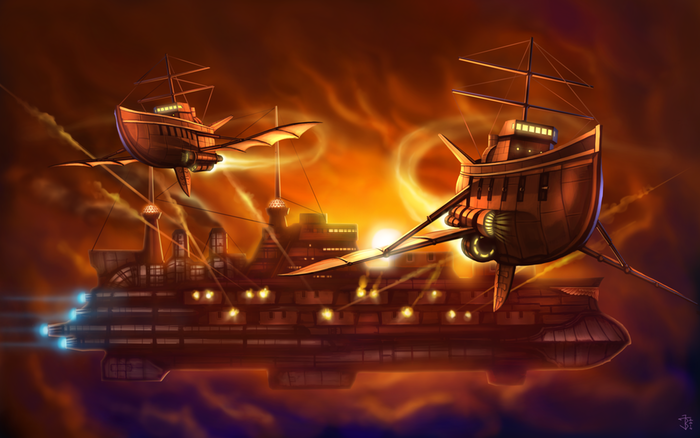 Me: What factions are in the game and how do they differ from each other?
Wes: The Carthesian Empire ships derive their aesthetics from the historic Age of Sail. Their guns reach further and hit harder than any other power, and their crews are experienced and disciplined. The maneuvering sails on the flanks of their ships also allow for tighter turns in the heat of battle. The Empire's ability to field wings of attack craft are second to none, and they may even call on arcane influence to bend the four elements around their ships.
The Moren Confederation ships are based on the dreadnoughts of the first World War. Their strengths lie in their different tactics in waging warfare. Torpedo technology exclusive to the Confederation fleet punishes any ships that try to block their path, and the front armor of their ships is highly resilient to enemy cannons. Moren corvettes can provide a smoke screen from enemy guns, and arc cannons fire short ranged bursts of energy that cannot miss their target.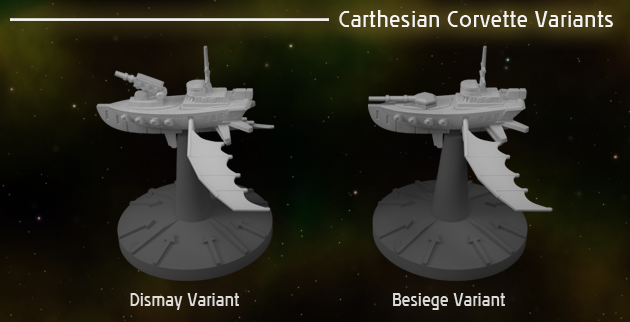 Me: What other factions can we expect in the future?
Wes: The furthest developed factions for the next wave of releases are the Banfirar and the Allied Kingdoms of Zant. The Banfirar could be considered a mixture of Viking and gypsy cultural influences, and their ships are based on Viking longboats and knarrs. The Zantian ship aesthetic is based on the American Civil War Ironclads.
Further down the line will be the Argerians in their greek trireme themed vessels, and the first 'alien' faction, heavily influenced by Spelljammer, that build their ships on the backs of the creatures that make their homes in the mists of space.
Me: Thanks a lot for your time!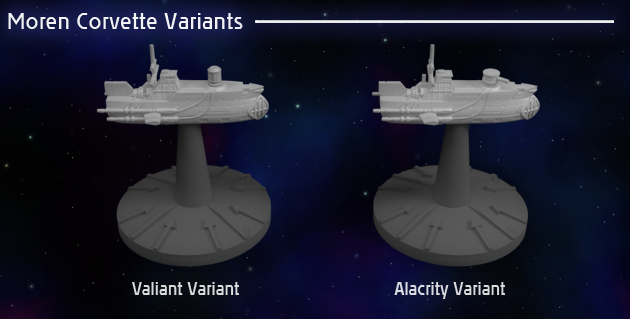 So if you are interested in Clockwork Armada, check it out on Kickstarter!
Looks interesting and sounds great!