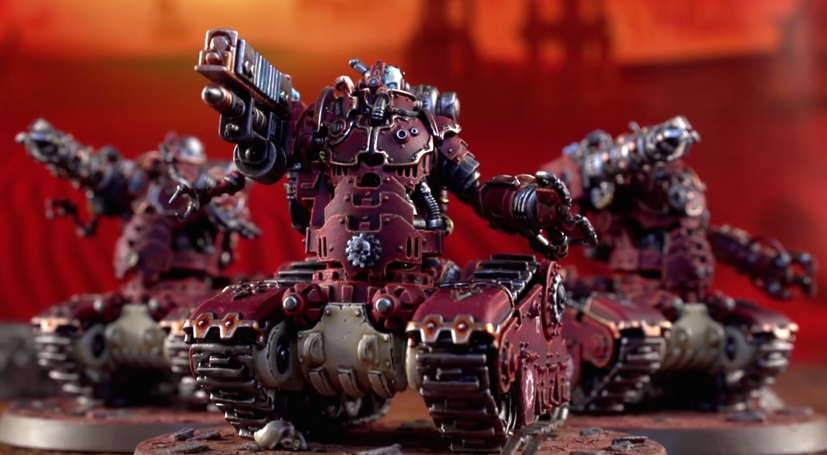 The Kataphrons ready to roll! Come see the new units up close and personal.
These guys are some of the coolest looking models Games Workshop has ever produced.
The new Kataphron battle servitors are finally here, and I'm sure we'll see these guys in tons of conversions for just about every army in Warhammer 40k in the near future.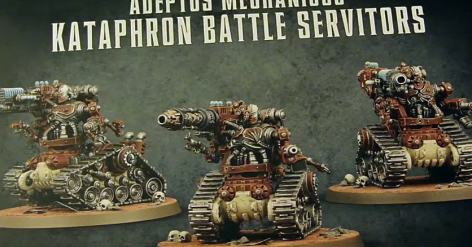 Their box set contains all the parts you need to make three of any Kataphron battle servitors. As you can see the sprues are very similar to each other, however there are subtle differences that you can use to make your squad mates different from each other.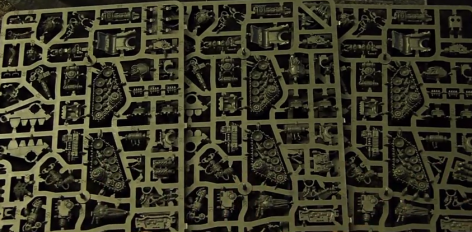 Here's the highlights via Games Workshop
These miniatures truly capture the techno-centric nature of the Adeptus Mechanicus; only half a head and a part of their torso remains human. Included are three track assemblies(with optional armour and mud guards for Breachers), three sets of Breacher heads and torso armour, three interchangeable exhausts and a HUGE array of weapons: arc rifles, torsion cannons, arc claws, hydraulic claws, plasma culverin assemblies, heavy grav cannon assemblies, phosphor blaster assemblies and three cognis flamer assemblies. Twenty-four weapon options in total!

This multi-part plastic kit contains an impressive 157 components, with which you can make three Adeptus Mechanicus Battle Servitors, either Kataphron Breachers or Kataphron Destroyers.
Pros:
Interchangeable Weapons make it easy to make all variants
Three different head, exhaust and armor plate sets make each one unique
First tracked infantry unit, may provide the 'base' for countless conversions to come
Cons:
Most components duplicated on each sprue
Each kit comes with abbreviated rules in the instructions as well!
The new three model box set retails for $59 US and honestly does't seem like a bad deal for models as large as these
It feels good to see something come out that is this innovative – Kudos GW!