MARS ATTACKS: Extermination & World War First Look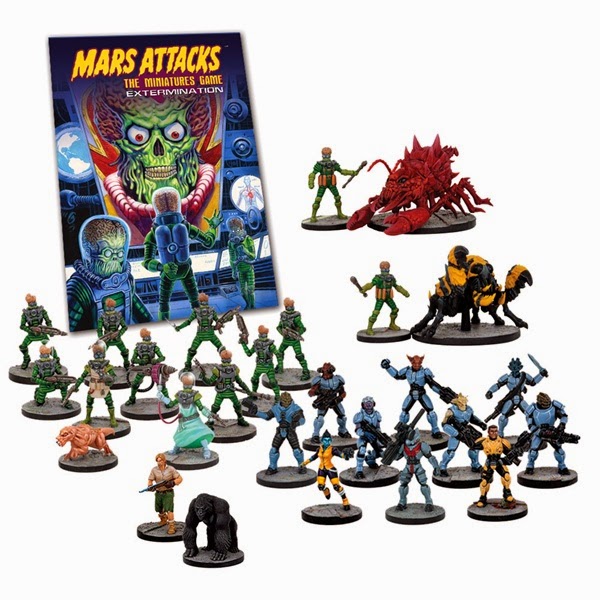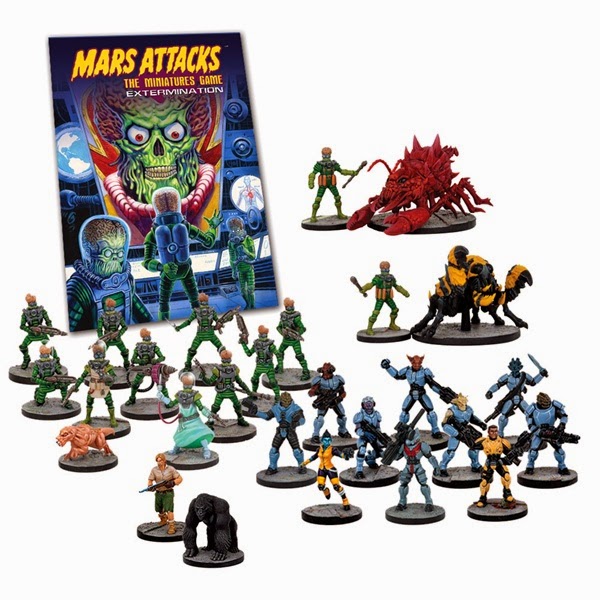 Mantic has really opened up MARS ATTACKS into a full wargame with two new expansions.  Lets take a look!
This box contains:
1 Extermination Rulebook, detailing:
new special rules
new characters and troops
new set of scenarios as the battle for Greenville continues.
Craig & Tunga, exclusive to the Humanity Resists boxed set
11 pre-assembled plastic Science Division Martians including:
Chief Surgeon Gorl & Wrex
Science Division Unit Commander
Science Division Engineer
Science Division Trooper with Heavy Blaster
6 Science Division Troopers
10 Clear plastic helmets
10 pre-assembled plastic Tiger Corps including:
General Jaret
Shadow
Barnabus
Drex
Zeke
Corus
4 Tiger Corps Bounty Hunters
4 pre-assembled plastic Giant Mutants miniatures including:
Giant Mutant Ant
Giant Mutant Spider
2 Science Division Handlers
2 Clear plastic helmets

This jam-packed full colour book contains:
Subscribe to our newsletter!
Get Tabletop, RPG & Pop Culture news delivered directly to your inbox.
Core Rules – Everything you need to know, from moving to fighting, to play Mars Attacks!
Epic Battles – Play games with custom armies with two complete army lists and sample armies.
Epic Scenarios – 13 brand new epic scenarios that include custom armies and multi-mat games
ACK-ACK ACK-ACK!