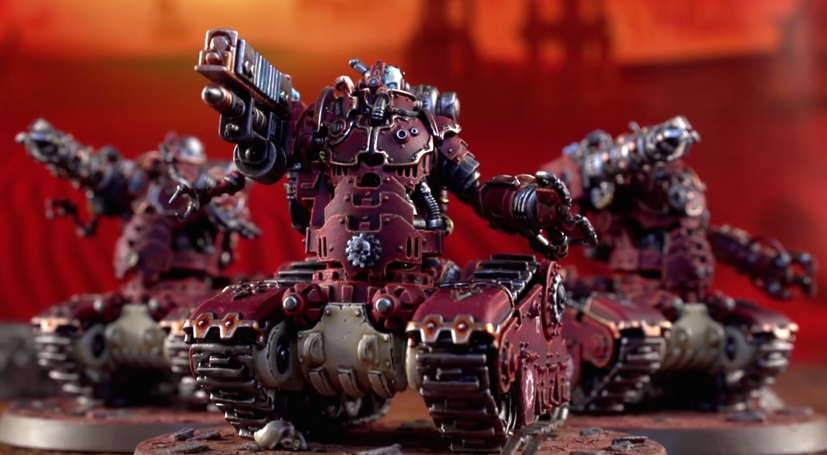 Check out the Kataphron Batle Servitors in all their glory!  All hail the Omnissiah!

Ohh, look at that cinematography.  The depth of field, the pans, the closeups.  Someone at GW is having a great time with their camera.
I really like the ornate layered battle plate on the fronts of these guys.  While yes, half-man half-tank is fundamentally silly, the design studio still did it in a way that works with the Imperial and Adeptus Mechanicus aesthetic.  I would love to see some great painted battles with Kataphrons fighting Dark Eldar constructs for example to see the contrast in racial styles.
~What's your artistic opinion on the new kits?