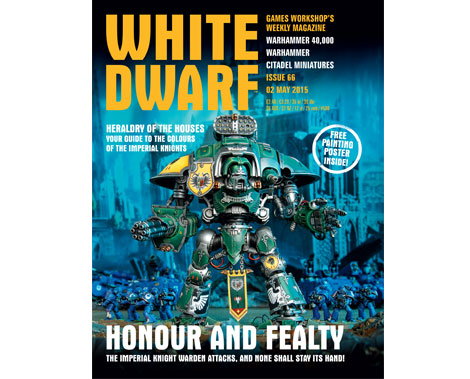 Strength and Honor. Checkout the amazing new Knight models and rules!
New Issue 66 is here featuring the new Knight Titan rules, lavish Knight House backgrounds, and yet another great Paint Splatter article!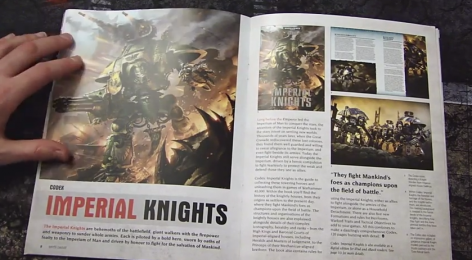 If you have a favorite Knight house, this issue and impending codex release is for you!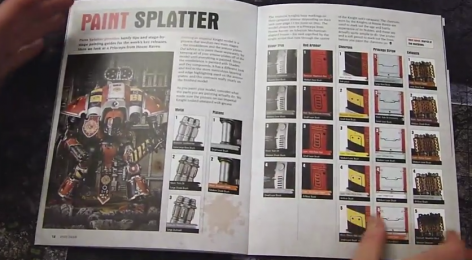 Accent your Knights with the techniques in the latest awesome Paint Splatter article.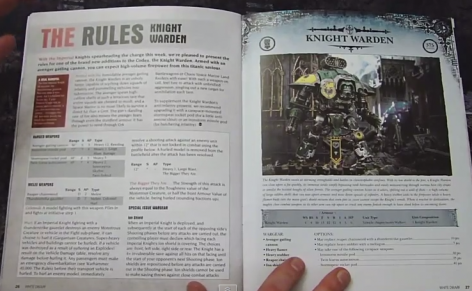 Another 'must have' issue rules-wise is here, don't miss it!