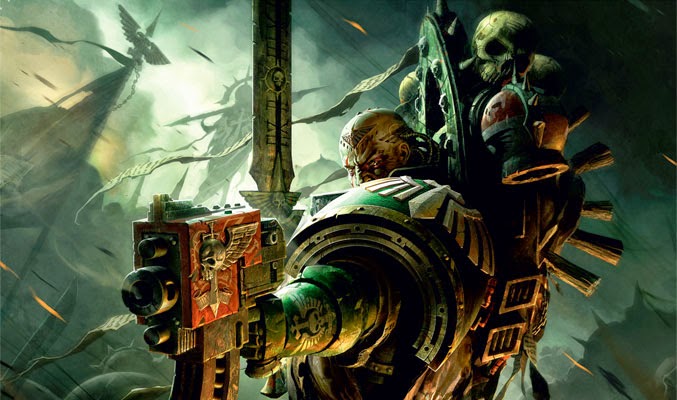 At long last the upcoming Dark Angels are revealed with confirmed images: come see!
via Atia on Bolter&Chainsword 6-10-2015
WD73 Spotted
Paint Splatter teaser is "Dark, but not black".
Now look at this Dark Angels GW online store screenshot carefully…
Look for the Dark Angels to show up June 20th, with a 27th streetdate – leading right into Age of Sigmar.