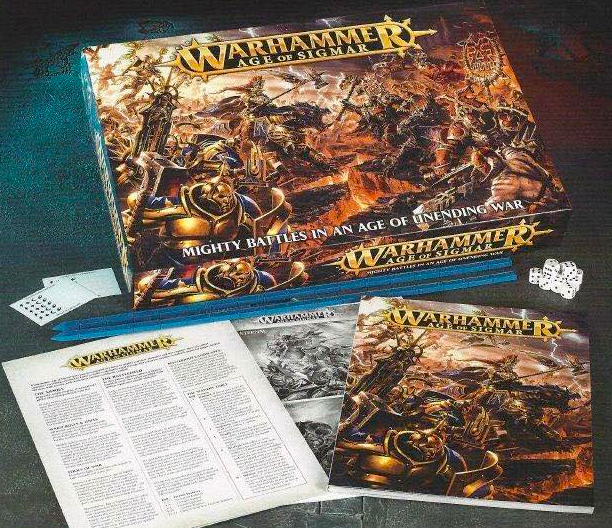 The first set of unit Warscrolls and how they work is out and about.  Get on in here to see how your models will work in the new age!
Images via El Taller De Yila 6-30-2015
Here is the Warscroll basics:
Here are the Warscroll examples fromthe Age of Sigmar boxed set:
I'm not seeing any points on those sample sheets…
Word is on July 4th, GW will release a FULL SET of FREE Warscrolls for EVERY Warhammer Miniatures out there, for full backwards compatability of players existing collections with the new game.
There is LOTS more back there – go look.
~Have at it folks.  What do you think?