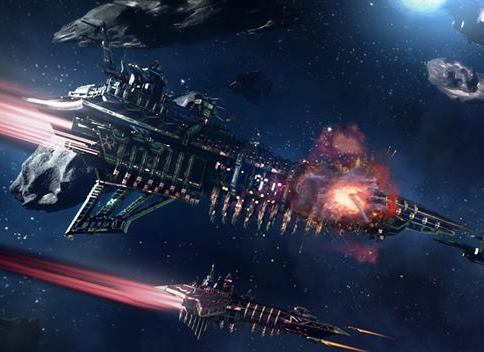 There's new eyecandy out there for a couple of your favorite upcoming video games, from twisted labyrinths to the vast expanse of open space.
Via Deathwing (facebook)
Space Hulk: Deathwing, revealed new features such as class-based cooperative team-play, additionally to its solo game mode, in a new bunch of screenshots!

With your terminator Squad, face swarms of Genestealers which – thanks to a dynamic AI system crafted by Streum On Studio, will scale attacks depending on your ability and your efficiency.
via Battlefleet Gothic ARMADA (facebook)
"Take a look at Battlefleet Gothic: Armada's new round of screenshots taking place during the 12th Black Crusade – or Gothic War- and introducing the Chaos!

Abaddon the Despoiler and his commanders crushed the Imperium with the powerful weaponry spread over their fleet – from the macro-cannon battery to the Armageddon cannon – starting 20 years of fighting in the sector."
~Which one do you want more?