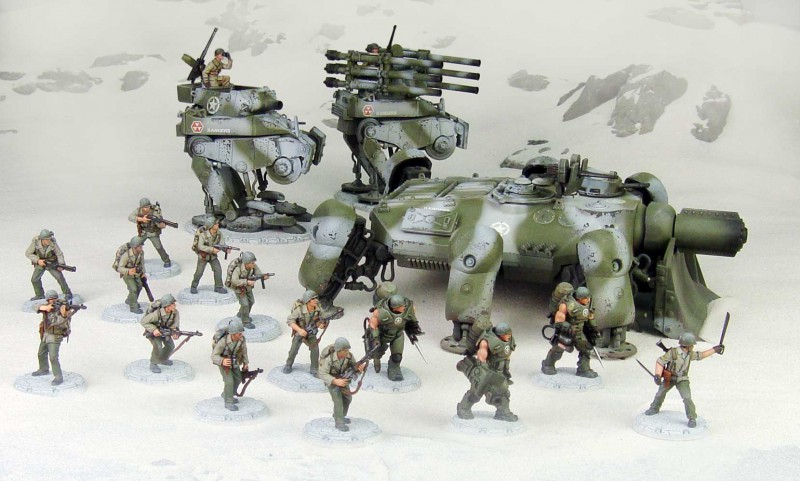 A new premium pre-painted Allied boxed set is rolled out by DUST Studio.  The Germans better watch out for the guy with two machetes!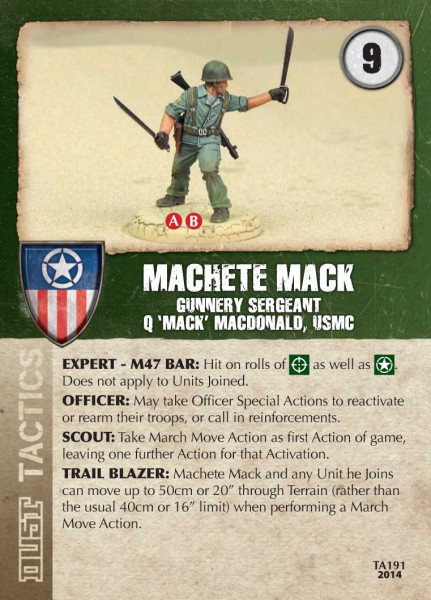 "A few months after the operations in North Africa and the Middle East, several key units of the Allied Army were shipped back to Europe to take part in Operation Cerberus, the defense of the United-Kingdom. The best soldiers on the planet were needed to foil the Axis' plans of conquest. Whether you want to start a new Allied army or just expand your force, Taskforce Mack is perfect for you!"
This amazing army box includes all the following units:
– "Machete Mack", a hero of the USMC
– The "Saints", a five men USMC Demolition Squad
– The "Mavericks", a five men USMC Rifle Squad
– The "Steel Marines", a three men USMC Heavy Engineer Squad
– The "Barking Dog (Light)", one medium antitank walker
– The "Mickey (Light)", one medium anti-infantry walker
– The "Devastator", one heavy walker equipped with the largest Phaser on the planet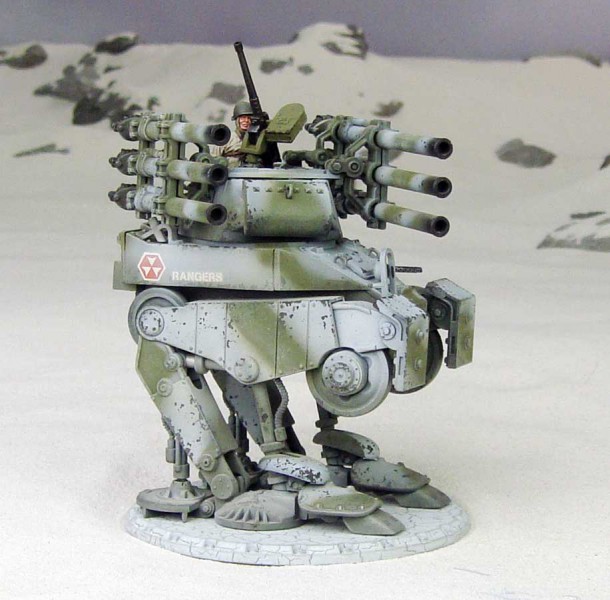 All the models presented here are shown in Cerberus colors, used in late Winter to early Spring 1947. Each unit comes with its own V2 card, for Dust Tactics and Battlefield.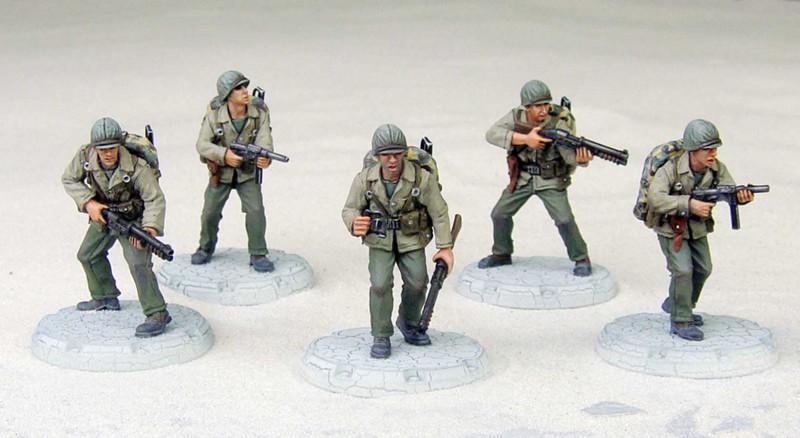 As usual, everything you see on the pictures is there: the weathering, crews, etc. Our Studio has done its best to deliver the most amazing painted miniatures.
The Premium Edition models are not just "pre-painted". What we offer is the exact replica of Vincent Fontaine's work, Dust Studio's Master Painter.
So here's my question.  DUST Studio produces some of the highest quality pre-paints in the industry.  About what percentage of minis on the tabletop (in the wild) look worse than these?  Be honest?