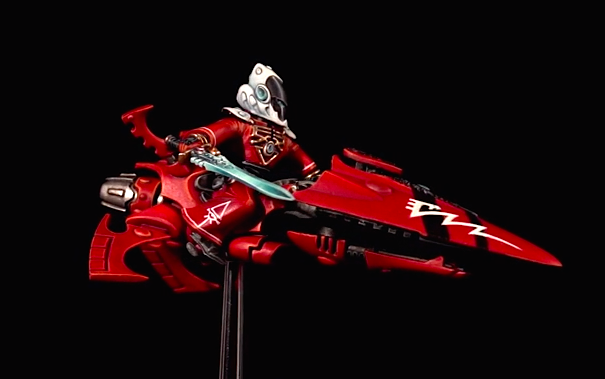 Look up in skies!  The Eldar Windrider Host is racing towards you wallets this weekend!  Here's the details:
Multiple retailers are reporting this guy is headed our way this weekend: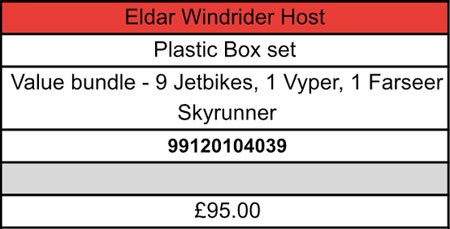 As for the "Value Bundle", it's not too shabby for GW.
Buying the 3 boxes of jetbikes, the Skyrunner and the Vyper individually costs £113.50.  This set gives you the Vyper for free – a savings of £18.50!
"When you fight the Eldar – watch the skies"