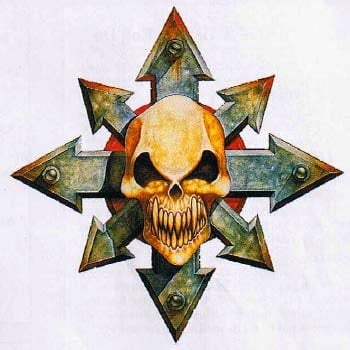 Forgeworld is spreading the Knight love around to the Ruinous powers.  Chaos players rejoice!
Check this guy out: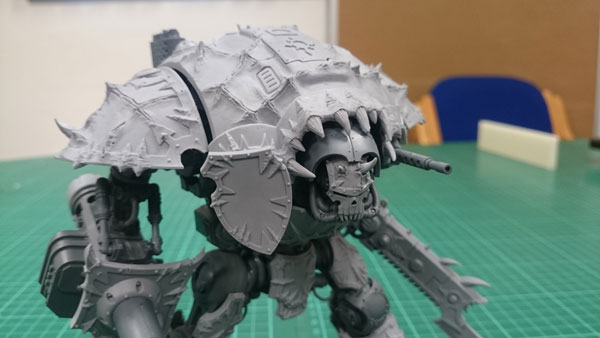 Here are some additional pics from the earlier Warhammer world reopening: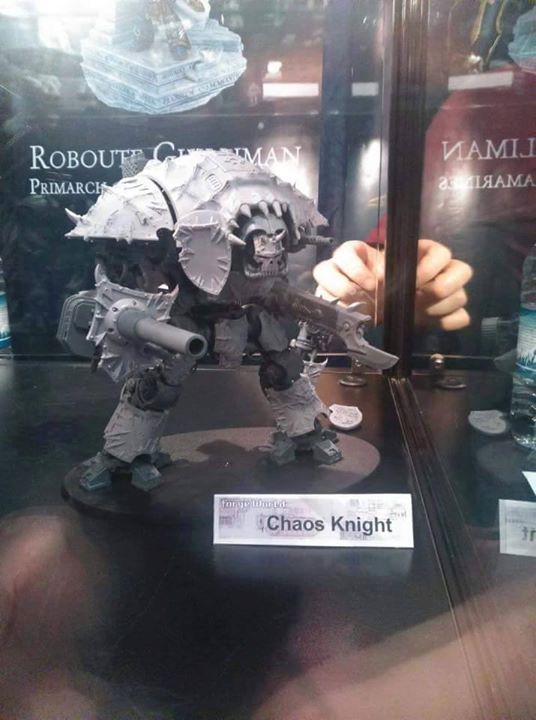 It looks like we have all new carapace, and armor plates, as well as a very "chaosy" chainsword.  Additional horns/teeth as Chaos is want to do.  I can only assume that with all the Knight kits Forgeworld has been cranking out for the Imperials, it is only a matter of time until we see Chaos power specific kits.
~ Have at it!