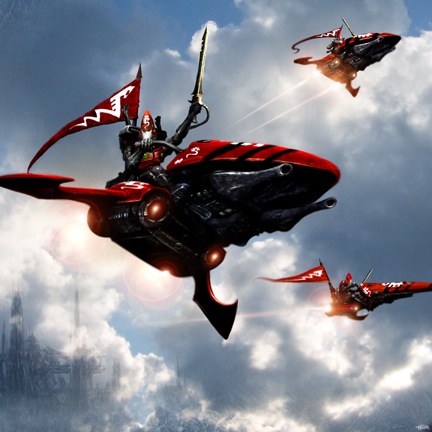 GW is winding down the Astartes and taking a slight detour through Eldarland on our way to the AGE OF SIGMAR.  Come see!
Pics via Captain Citadel
First the products:
The Eldar Windrider Battlehost box is here, along with some Black Library releases and most interestingly – Horus Heresy Book 5: Tempest.  I think we can now saw that White Dwarf is officially giving the three arms of GW (Studio, Black Library, Forge World) equal attention these days.
Then next weeks' tease…

The Lighting Strikes
The Rule of Chaos Breaks (hmmm, breaks as in ends?)
The Age of Sigmar Begins
My biggest question is just how long is the Warhammer relaunch going to be?  We've had a quite long stretch of non-stop 40K, so it's about time WFB got's its time in the sun.  We could easily be in for a month of WFB releases.  Tzeentch is said to be on the other side for 40K.
 Fasten your seat-belts ladies and gentlemen – NEXT STOP: Warhammer Fantasy~