Malifaux Teasers for GenCon 2015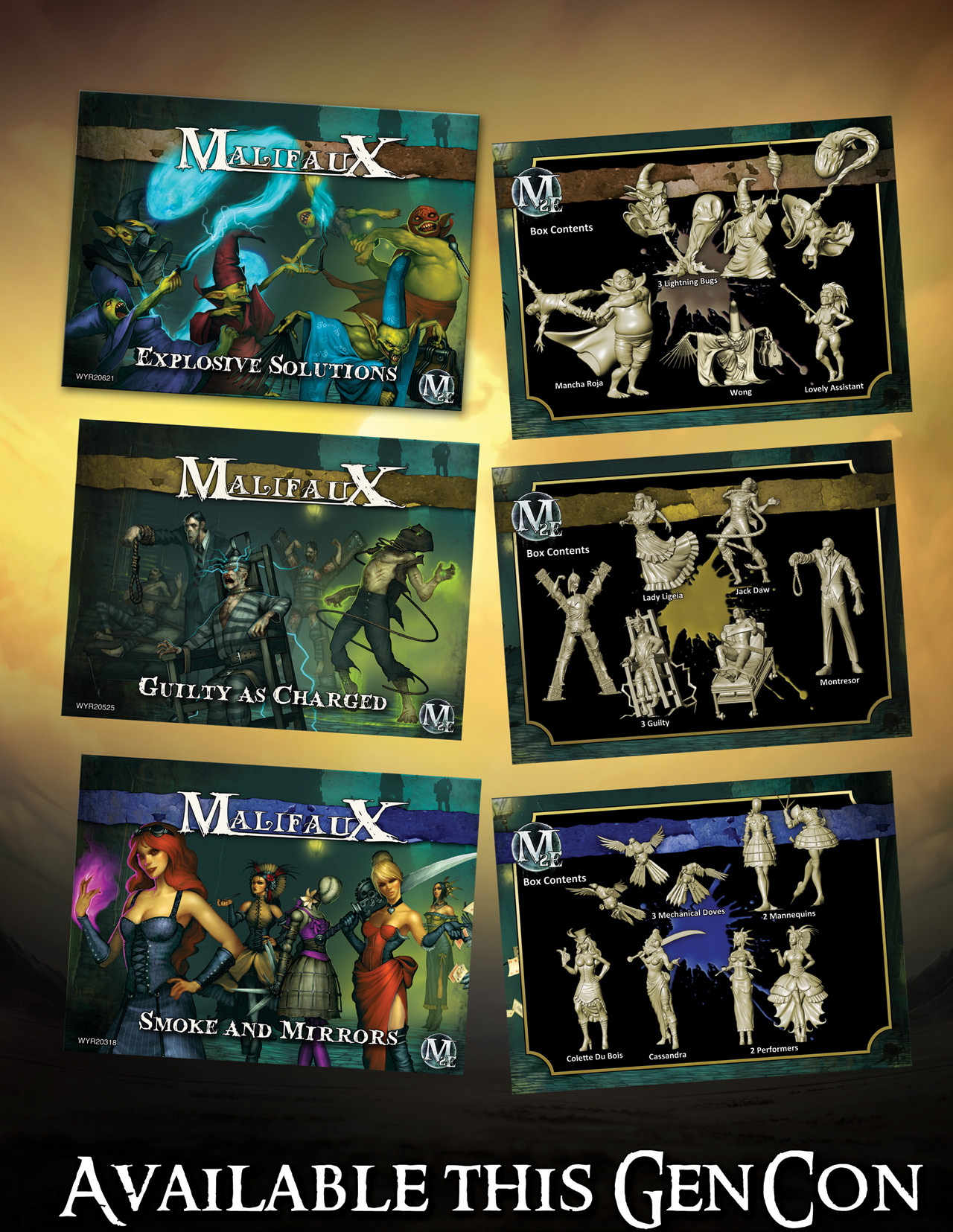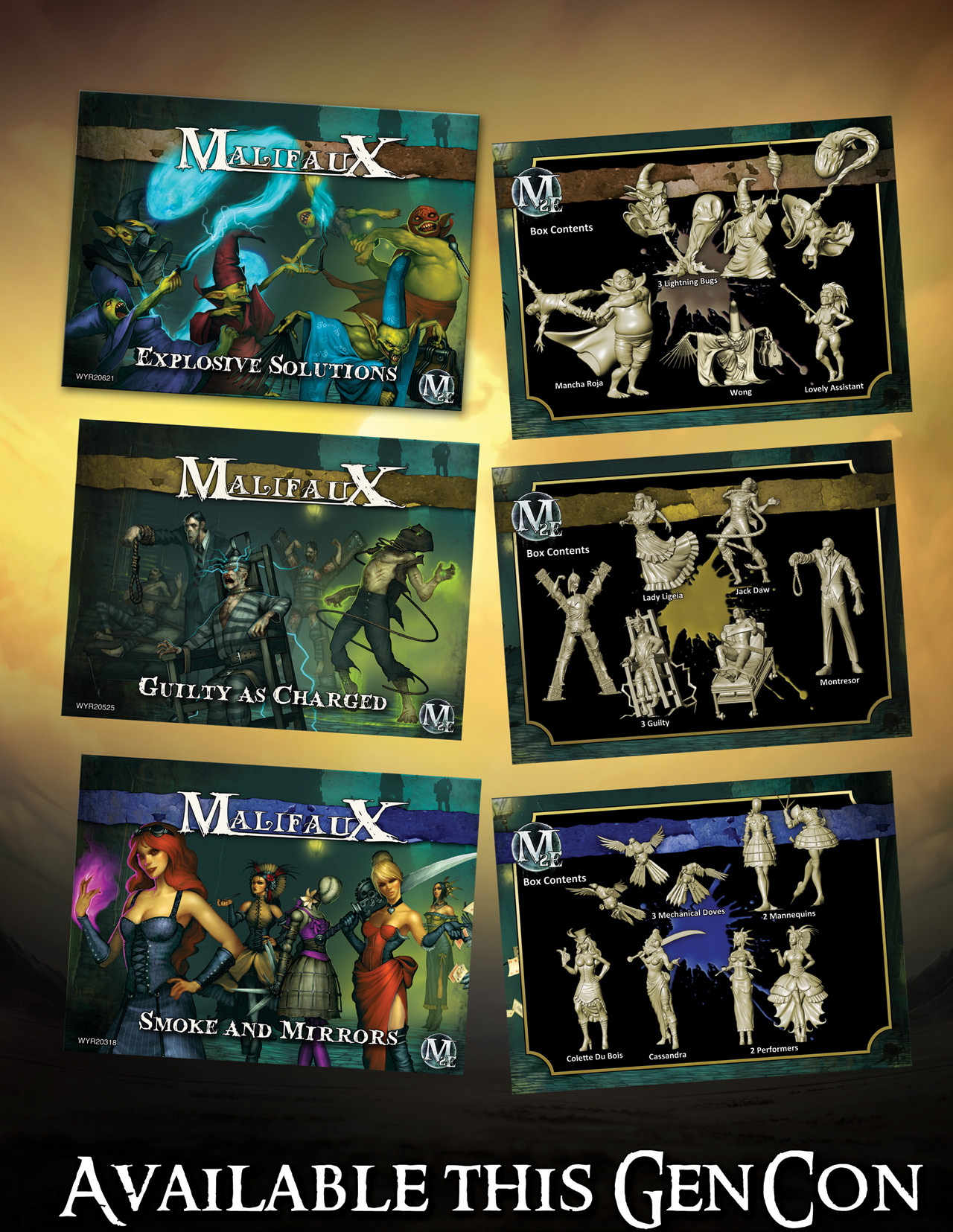 As if you needed MORE reasons to go to GenCon this year – Wyrd shows off some of the goodies coming this year!
Justin from Wyrd says:
Hey all,
As many of you know, Gen Con is a big time for us here at Wyrd and I wanted to take some time to tell you about some of the releases we will have there this year. As usual, we will have a new Malifaux book, Shifting Loyalties, which introduces an all new Campaign system which allows your models to gain new skills and injuries as well as introducing some new models. We will also have a new Through The Breach book, Into The Steam, which contains all new information and rules about the lands to the north of Malifaux and the Arcanist organization.
All sales/models which we release at Gen Con will also be available through our web store. http://giveusyourmoneypleasethankyou-wyrd.com/shop/
And, of course, we will be releasing all sorts of new models! Here are a few of them (please note that this is not a comprehensive list, we hope to make more announcements about what we will have at the con as it draws closer, and sometimes release schedules need to be altered due to unforeseen events).
Brand new box sets:
A new Nightmare Crew that acts as an alternate Colette crew:
Subscribe to our newsletter!
Get Tabletop, RPG & Pop Culture news delivered directly to your inbox.
A brand new Miss model which acts as an alternate Wastrel:
And more:
Hope to see you there!
-Justin
These new are some pretty nice teasers for GenCon 2015. Wyrd put on a great booth last year so I'm excited to see what else they have in store for us this year.
Malifaux gangs are on the prowl, catch them at GenCon 2015!
Latest News From BoLS: