ODDBALL: Fury Road Fans Carjack Amazon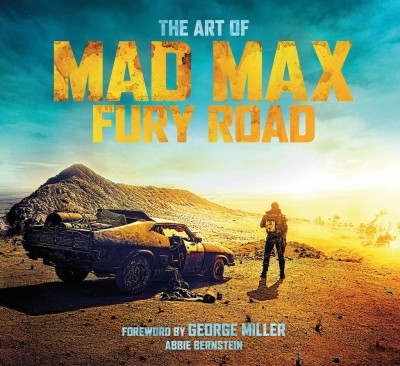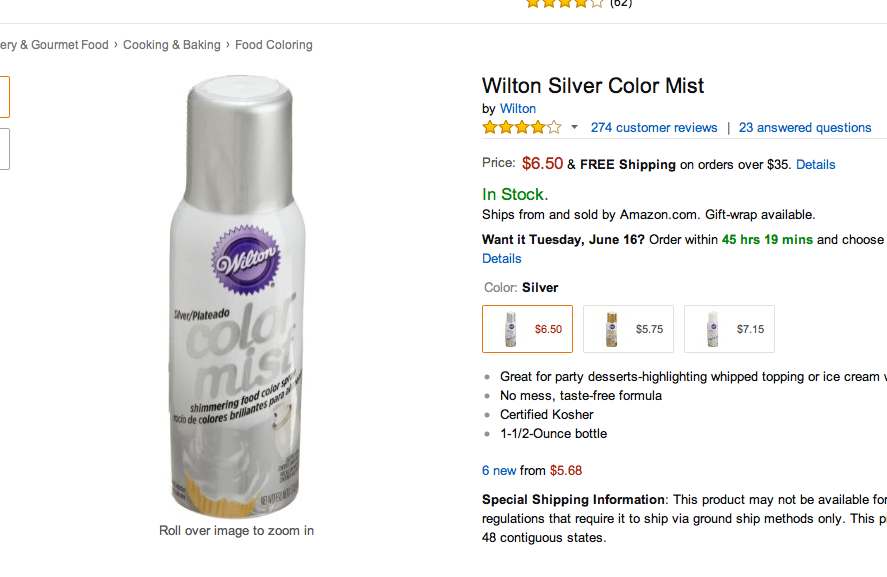 When A War-Boy does what he's gotta do to enter Valhalla – hilarity ensues. Check it out!
This one goes out to all you Road Warriors out there. If you haven't seen Mad Max: Fury Road then this might not make much sense. To everyone else, this is comedic GOLD CHROME!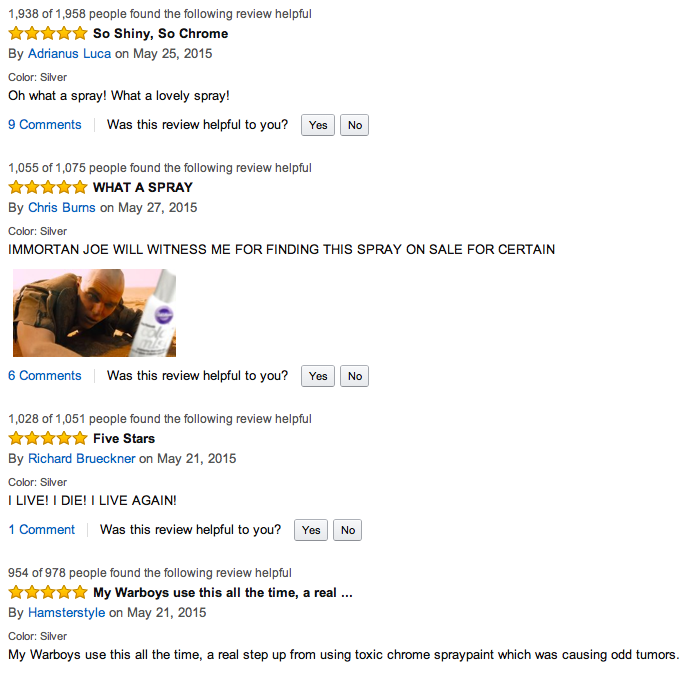 Fans of the film have Hijacked the comments section of the Amazon listing for an editable chrome cake spray. And it's GLORIOUS.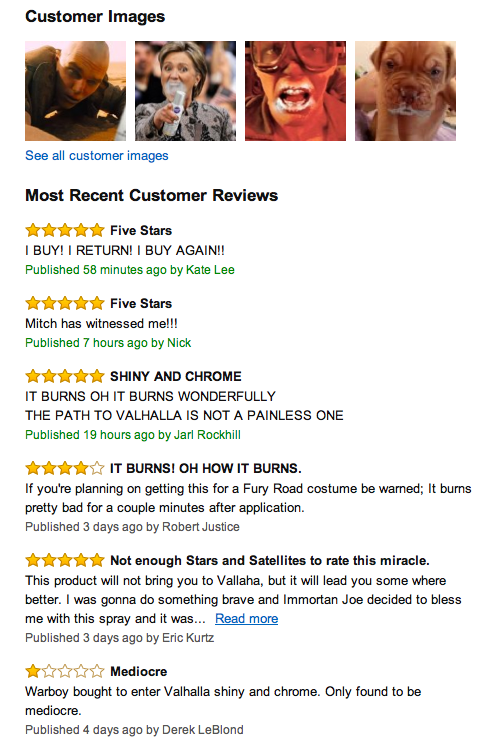 But don't feel too bad for the seller because I think they are getting in on the joke as well. Check out the answers from the FAQ: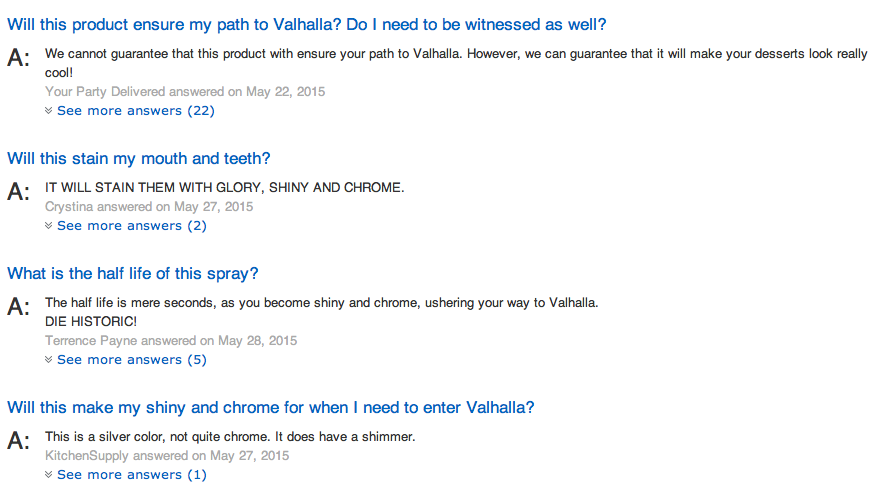 Go see Fury Road if you'd like to fully understand the joke. Also it's a great summer-fun movie – Plenty inspiration for all those Post-Apoc Conversion Ideas!
Subscribe to our newsletter!
Get Tabletop, RPG & Pop Culture news delivered directly to your inbox.