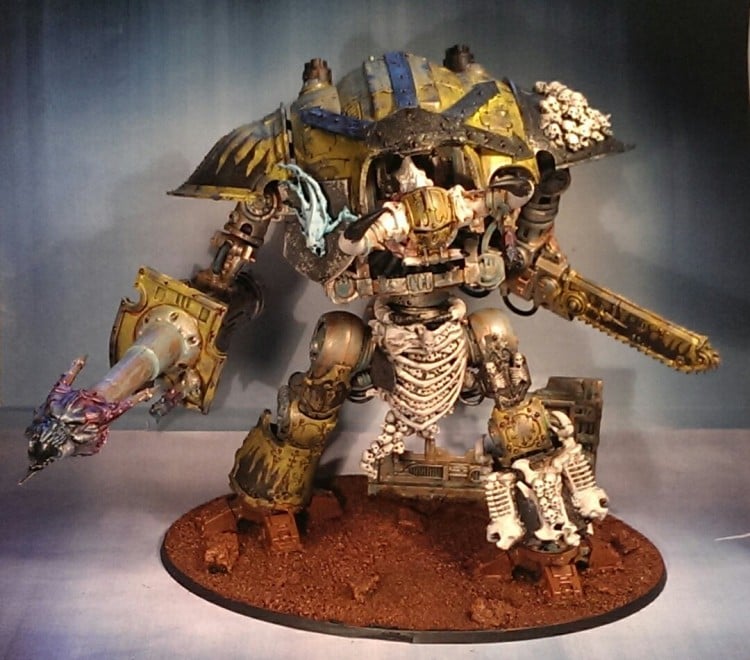 Finally my second knight is completed! Behold the Spirit Leech.
Hi! I`m Tommy from the blog bigbossredskullz. I'm also on Facebook. I'm making an Adeptus Mechanicus force but I'll build, convert and paint them like Dark Mechanicus.
Spirit Leech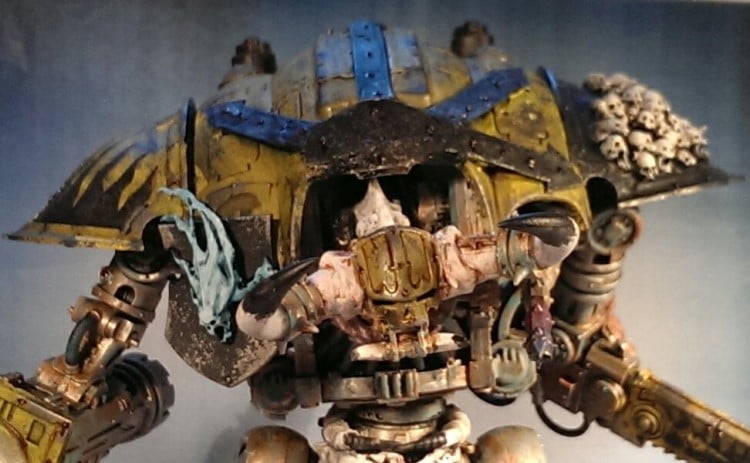 Morbitos soulbinds victims to his heraldic shield.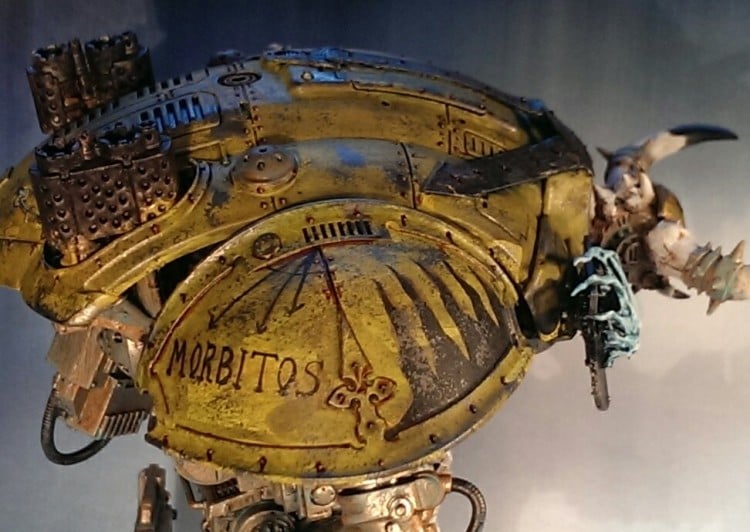 He is vain and honours himself equally to the Ruinous powers and his Legio.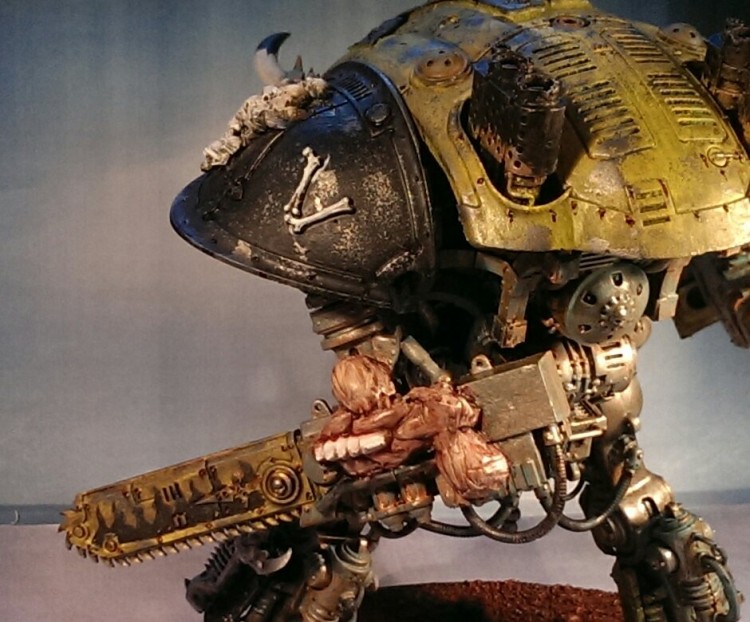 The daemon is slowly absorbing the knight.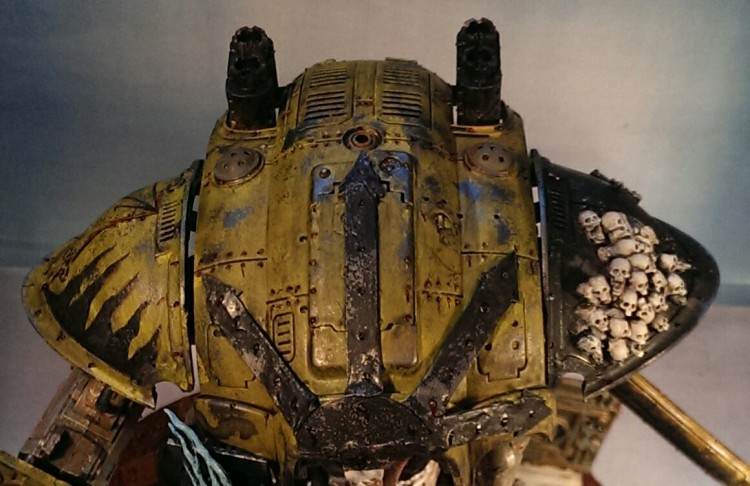 His main allegiance there is no doubting about.
That's it for this week! For more pictures and background, check out my blog or my Facebook page. I update several times a week!
Next week we'll take a look at where my Dark Mechanicus army stands!  In the meantime, what's the opinion on Morbitos?