Forge World Open – New Models & More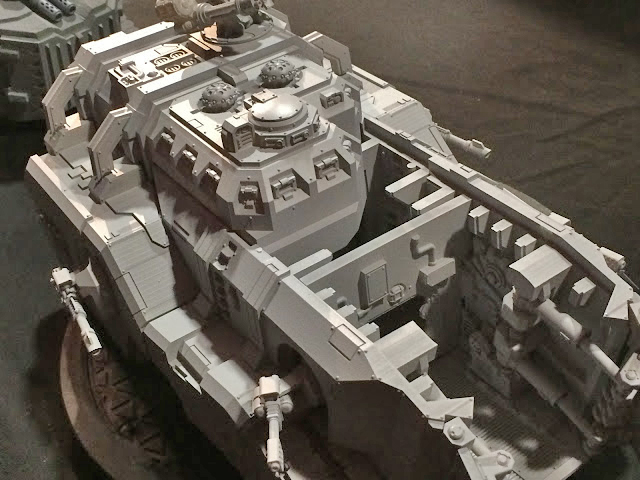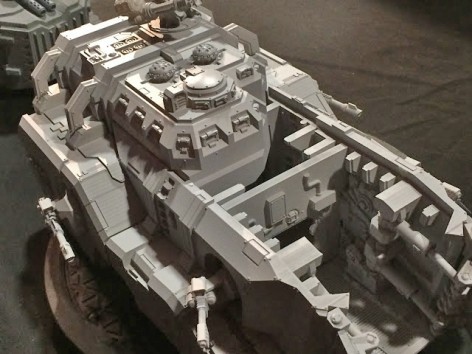 Forge World is on location celebrating in the new Warhammer World facility. You HAVE to see all the new models they are showing off today!
Lot's to see at this year event folks, there is tons of new miniatures and some BIG surprises as well.
Via 'Lil Legend and Via Battle Bunnies
New Upgrade kits for the Dark Angels I Legion, and the Blood Angels IX Legion.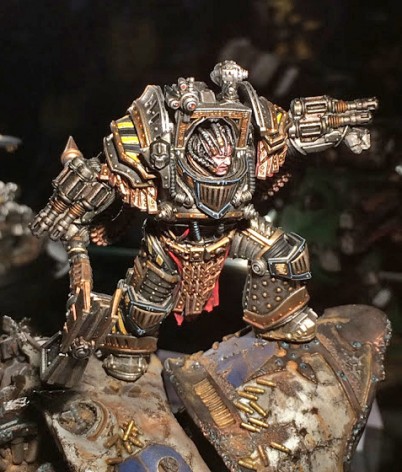 Perturabo Primarch of the IV Legion of Iron Warriors, standing on the remnants of a Cerastus Knight Titan. Does you primarch have double hand cannons?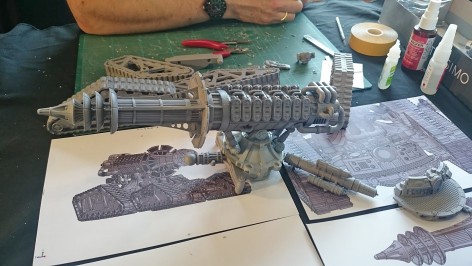 Subscribe to our newsletter!
Get Tabletop, RPG & Pop Culture news delivered directly to your inbox.
The sleeping dragon of a Mechanicus Ordinatus seems to be well on the way to production.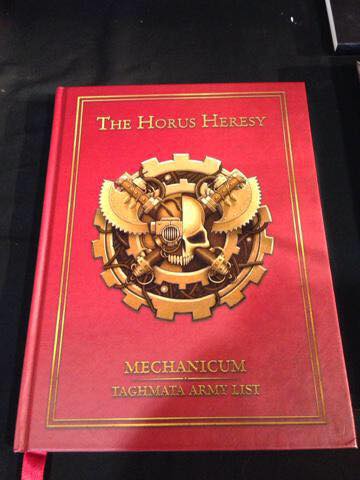 This looks to be a new quick reference 'codex sized' book for the Mechanicum army, similar to the crusade ones for the Legion Astartes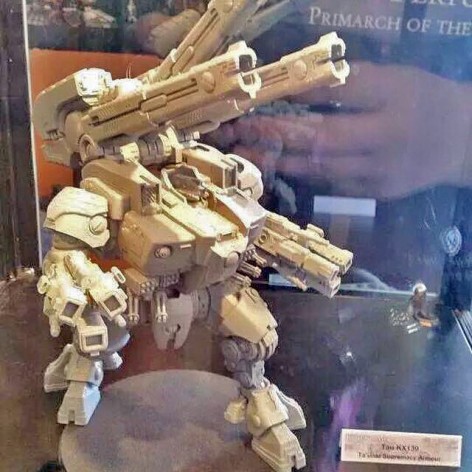 New Super Tau battle suit designation XV319. That base seems to be on par with a knight base, yes?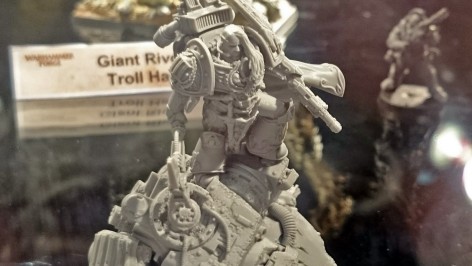 Lord Commander 'Bad Ass' Eidolon of the III Emperor's Children Legion.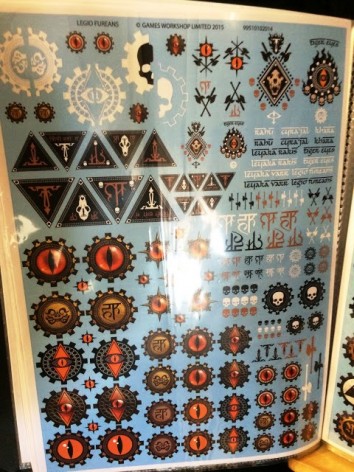 A slew of new Titan transfer sheets have appeared as well (Legio Furean above). They were not on sale at this event.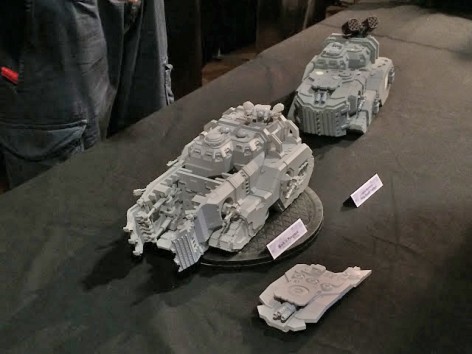 Last but certainly not least for now, a big surprise to all, the new Legion Mastodon Heavy Assualt Tank.
Tons more pictures back on the roundup below, prepare to be blown away!
Latest News From BoLS: