Battle for Westeros: FFG Reboots A Game of Thrones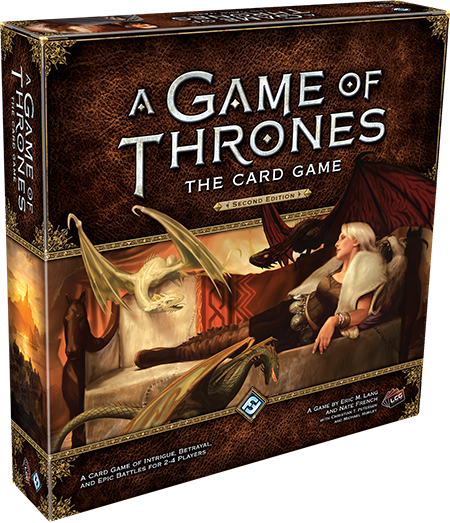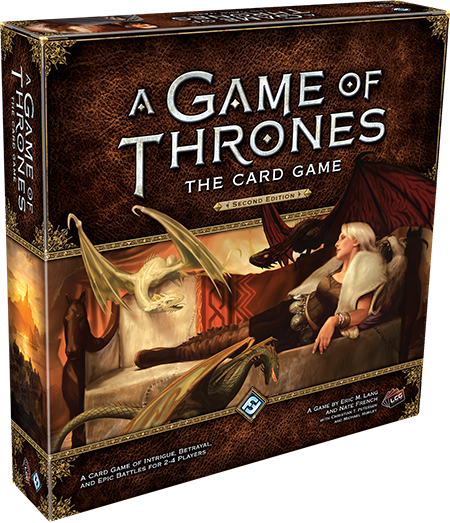 FFG updates their beloved LCG – "When you play the Game of Thrones, you win, or you die" ~ Cersei Lannister
After 13 years, FFG is relaunching thier venerable Game of Thrones LCG in a an all new 2nrd edition.  The game primies to revamp and clean up a ruleset that was getting a little long in the teeth, as well as bring in a lot of new content from George R. R. Martin's more recent novels.  Here's FFG's video on the new edition:
The world of Westeros is wracked with war, intrigue, and strife. The Great Houses muster armies and meet in titanic battles, while their assassins and spies struggle in the shadows. Across the Narrow Sea, the first dragons in years have awoken, while in the barren lands beyond the Wall, a nameless threat is stirring, eager to crush the world with freezing cold and endless night. Westeros is unforgiving of mistakes, and in the end, only one game truly matters: the game of thrones!
A Game of Thrones: The Card Game Second Edition is the second edition of a beloved Living Card Game®, featuring cunning plots, iconic characters, and deadly encounters for two to six players. Set in the world of George R.R. Martin's A Song of Ice and Fire, every game invites you to take command of iconic factions and battle for power. You must best your opponents to claim the Iron Throne, defeating them on the field of battle, outwitting them in the intrigues of court, or stealing their power in the political arena. Whether you play a two-player joust or a multiplayer melee, this LCG invites you to battle for control of Westeros.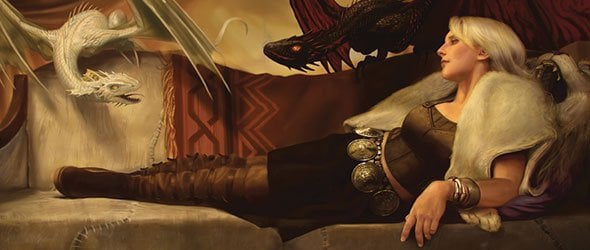 ~ More LCG card game coverage coming soon from the GENCON floor.