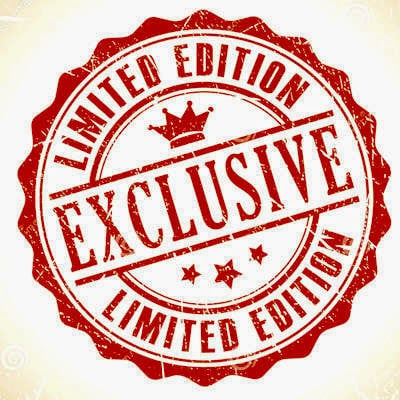 Customers who are getting in touch with Games Workshop are hearing about a troubling new development with new products!
Customers who have been in contact with GW Customer Service have been told the following:
– All new terrain kits will be "While Supplies Last"

– This includes brand new products such at the Baleful Realmgates (already sold out) and the Ophidian Archway
Wait WHAT?  Is this Magic the Gathering?
GW has long said that they are a company for collectors, but this decision seems really odd.  Off the top of my head here are a few thoughts.
1) Age of Sigmar is aimed at new players and especially youthful ones.  Does GW really want to alienate players who join the hobby later by making years of earlier kits completely unavailable?
2) It's one thing for paper, card and printed products to be limited release.  The production costs are relatively low.  Does GW really want to cast off the high sunk production costs of plastic injected molded kits?
3) Limited release products create high priced aftermarkets by the nature of the product scarcity.  Just look at Magic the Gathering.  GW has always been a company that want more, not less control over it's customers buying habits, and wants a smaller, weaker aftermarket, not a larger more powerful one. Does GW want a future where players have to deal with the two-tiered of buying new stuff from them and old stuff from powerful 3rd party merchants.
4) GW products are effectively lower volume art-pieces once assembled and painted, rather than the mass produced identical books, or cards that are high volume affairs.  I don't even know how playing a living gamesystem would work with limited edition product runs.
5) Limited Edition products tend to command higher prices, but that exclusivity comes at a price.  It's one thing to buy up a limited run of a la carte gaming products that you can enjoy pride of ownership in, or save for the resale opportunities down the road.  It's quite a different thing if the products are playing pieces in a living breathing interconnected game that people may need to build certain types of lists or games.
GW said Age of Sigmar was going to be a harbinger of change.  I just had no idea HOW MUCH…
What's your take on exclusive run miniatures?
UPDATE 7-24-2015:
This issue gets muddier by the day.  Yesterday customers and some retailers who contacted GW Customer support in MULTIPLE trade areas were told in no uncertain terms the terrain items were going to be unavailable after they sold out – no reprints.
Today, BoLS Lounge Alumni Mr. Mystery emailed GW North America Customer Service on the issue and recieved this back:
"Originally Posted by GW's email response
So now it's anyone's guess what is occurring. Some people say it was always going to be restocked eventually.  Some say GW has seen the demand for their products spike today and have reversed course (who could blame them) ordering a 2nd production run. Still others say this is simply GW rerouting stock between trade ones to rebalance inventory instead of a "true 2nd production run".