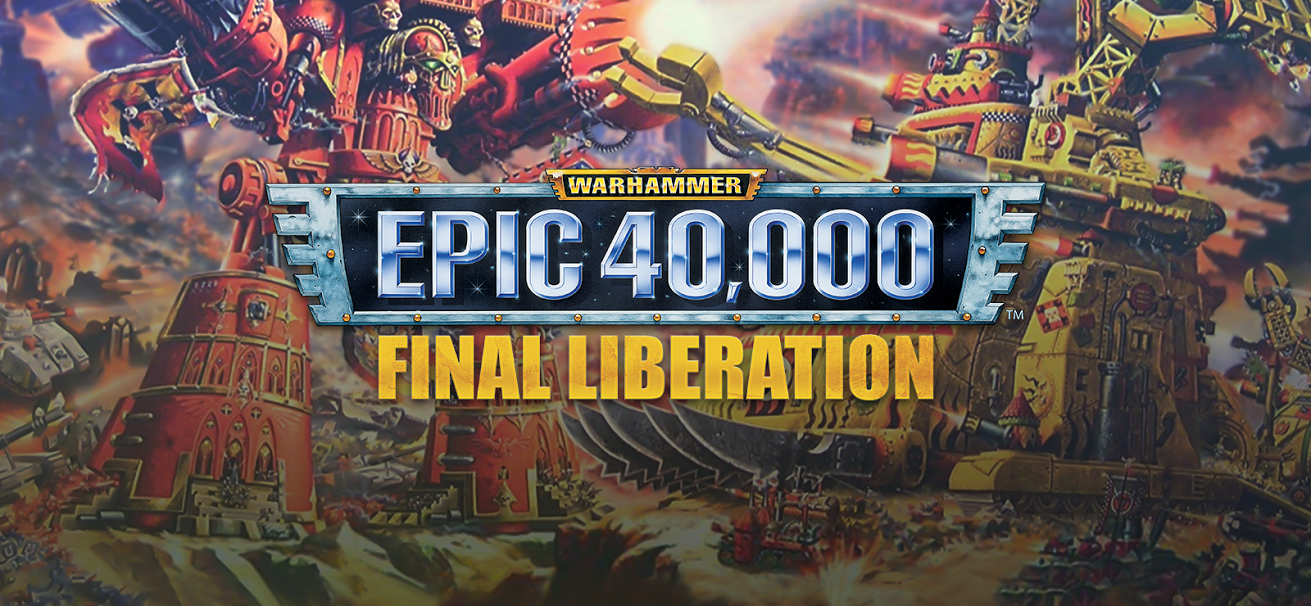 Your favorite Warhammer & Warhammer 40,000 classics return. Available digitally for the first time: You know you want them:

In partnership with Games Workshop, three Warhammer & Warhammer 40,000 classics have premiered digitally on retro gaming website GOG.com. Three titles return to modern Windows PCs as the DRM-free digital distributor breathes new life into classics from the bloodiest fantasy & science-fiction universes known to man.
Each showcasing a different flavor of Warhammer, the three titles are:
 
 – The first Warhammer Fantasy title to ever go digital returns, relive Warhammer history in this hard-as-nails strategy classic.
As the first ever video-game adaption of the Warhammer world, Shadow of the Horned Rat not only brings the table-top adventure to life in this real-time strategy, but adds its own story to the wondrous mythos. With over 25 individual troops to choose from, you can create and lead your own army to battle across the many fields of the Old World. You can also forge your own story in this adventure, choosing to follow the main story and defeat the Skaven and Orc forces, or accept the work of the many patrons Paymaster Dietrich can procure. With increasing difficulty and expansive lore, this adaptation is a fine first-step for the franchise and a must-play for both RTS and Warhammer fans alike.

– Legendary soundtrack and atmosphere, to this day a Warhammer 40,000 experience unlike any other.
As a turn-based strategy with RPG elements, the game offers you the ability to fully customise your army between missions and augment your forces to ensure strategic superiority. With the might of a Space Marine company at your disposal, you can fully customise your squads down to the last marine, ensuring that only the Emperor's finest are entering the fray. But be warned, for any suffered losses are not recovered between missions, so you must carefully decide which missions are worthy of your efforts.
– Epic scale, grand tactics, true to the tabletop. The first video game set in the monumental Warhammer 40,000 Epic universe returns.
SSI, the masterminds behind the Five Star General Series', bring their Midas touch to the Warhammer 40,000 world in the first ever video-game adaption of the EPIC table-top game. With over 85 unit types, this addition to the 40k franchise brings the vastness and depth of an EPIC-style battle to your PC, allowing you greater selection and customisation over your army. This, along with the multiple scenarios and battlefronts to fight from, will keep your strategic mind on edge for hours on end.
"These games have been next to impossible to find anywhere for years" says Oleg Klapovsky, GOG.com's VP of Business Development and Operations. "Reviving them meant that we had to dig a lot deeper, but we're excited to have acquired the rights to re-release some of the most important entries in the Warhammer legacy."
True to the GOG.com spirit, the games have been meticulously tested, fixed, and prepared to run perfectly on modern Windows operating systems. Available today with their original soundtracks all three games are back – ready to take modern computers by storm once again.
SSU's Final Liberation in particular was considered one of the best, most challenging and balanced Warhamemr 40,000 games EVER.
~Go check em out – they are CHEAP!