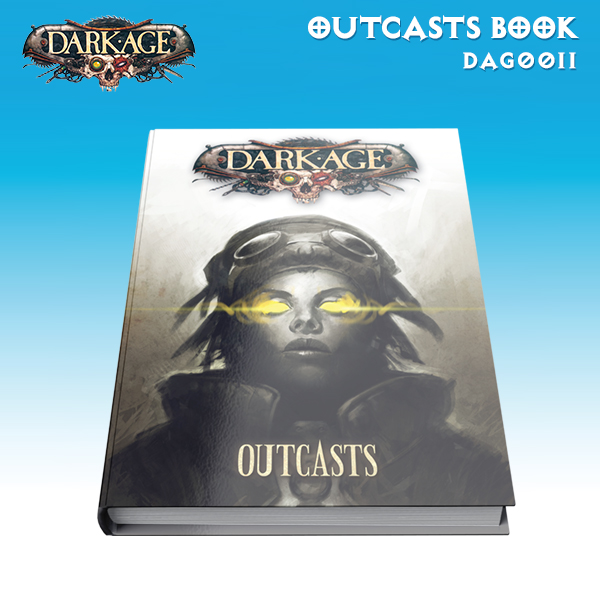 It's time to look at Outcasts: the latest book for Dark Age, and the first of a series of new faction books.
As it's name suggests, Outcasts is focused solely on the Outcasts Faction. This  in itself is somewhat unusual. Since the game's inception most books have covered multiple factions. Devastation from 2012 focused on the C.O.R.E and the Cult of Metamorphosis, while Conflagration dealt with the Kukulkani, Fire Caste, and Slavers of Chains Barrow. Even last years Fanaticism, while focused mostly on the new Prevailer subfaction, still had a few tidbits for all the other factions too. Outcasts is unique in that it is not only focused only on one faction, but it collects all the old material for the faction into one book as well. I guess what I'm trying to say is this is the first Army Book for Dark Age. All the old generic and slaver stuff is revamped and included along with the brand new Salt Nomads subfaction. Oh and they put all the Bounty Hunters in here too. You can actually go check out all the rules for the new models in the download section dropdown tab on the Dark Age site.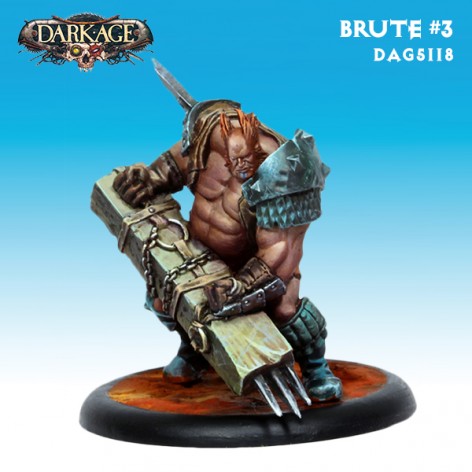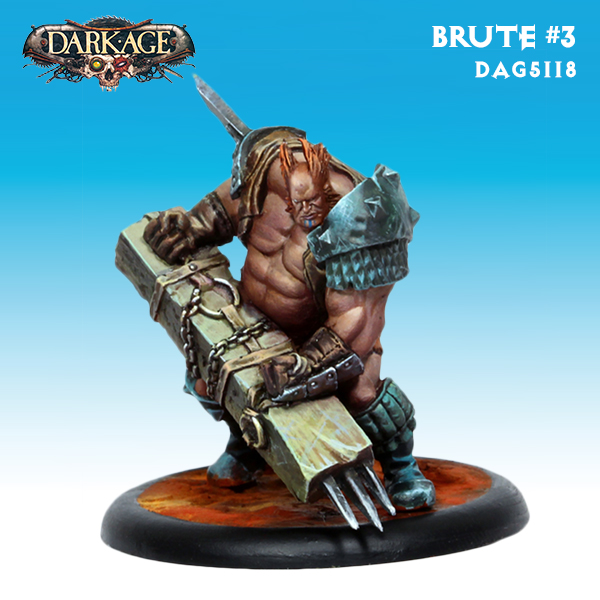 The generic Outcasts have had a few big changes and I think they're better overall. My favorite tweak is with the Brutes. The Pusher now ups the FA of Brutes so you can field an all Brute force (no pun intended). Speaking of Brutes, Mongo is a real monster now. His AS has gone up and he is now even harder to kill with a save against death that, fortunately for his foes, gets harder to pass each time he makes it. He's still kinda squishy against bullets though but fortunately Brute Anchors have a new role to help him out. They can take the bullets for him with the Guard ability.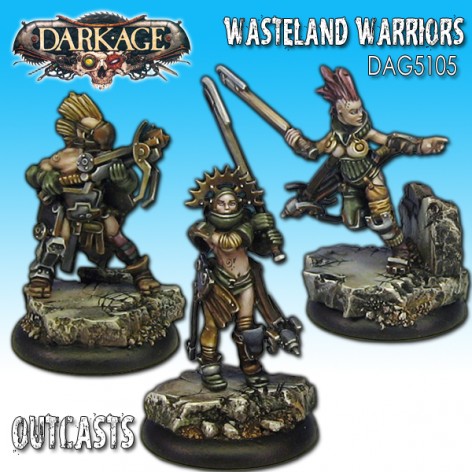 Wasteland Warriors also had a big change. Now they Knockdown and pull models with their Zip Guns – gone are the somewhat convoluted hook rules. So now if you don't kill your target you might be able to pull it over to your Warrior Link whereupon everyone may bludgeon it. Then the Scavenge counter will be right there for you to pick up. Speaking of Scavenge Counters, those are something that did not go away. Many Outcasts still have the ability to pick up these counters and use them to improve their stats. The new Resourceful rule makes getting them easier and means your Warriors can camp objectives and still enhance themselves. Warriors aren't the only ones that will benefit – lots of models received this rule. That hardly covers all the changes, but it would take so long to cover them all…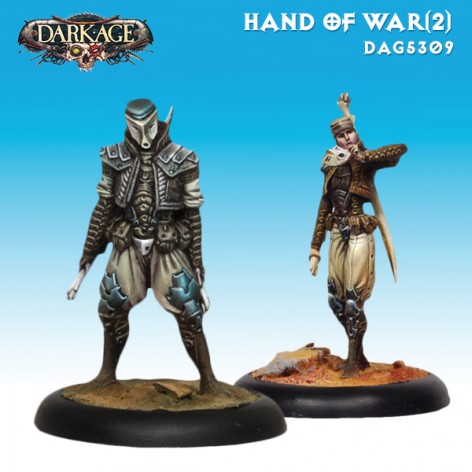 The new Salt Nomads seem like a ton of fun. We haven't seen a new sculpt for this faction that isn't gorgeous. And the models we have seen will be joined by a menagerie of crazy monsters before you know it. The Dust Bull is already here. The Nomads are definitely a mixed arms faction that have a decent ranged game, but will still need to get the hard work done in melee. Their rank and file troops, the Tribal Warriors, are ok with blade and crossbow. Like their Wasteland Warrior counterparts, they are Resourceful Scavengers and so will be able to boost their stats with Scavenge counters. The faction has a bigger gun in the form of the Dishonored who is a much better shot than the cheaper Tribals.  His Crossbow has a harder hitting bolt that can Sunder Armor in addition to some other neat tricks. That's an ability they'll need, since most Nomads don't hit particularly hard. Fortunately they have more help in this area with the army wide Honor of the Tribe ability. Whenever a friendly model is killed, or when certain other conditions are met, they'll get a Vengeance Counter. These can be traded in for various bonuses including 2 counters for +2 PW. And you can always take a Moloki, a giant sand Crocodile. Those guys hit pretty hard.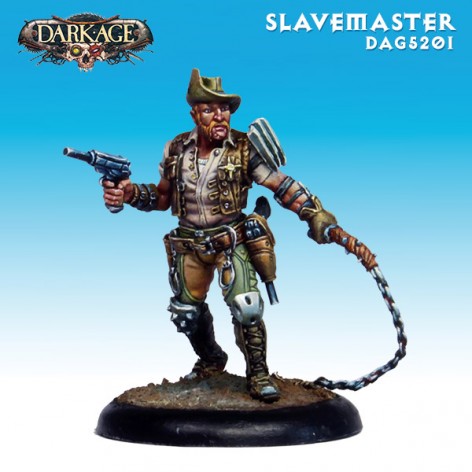 Sigh… Slavers. I still don't like that this is a faction. I know the setting is supposed to be the grimdarkest, but even if its just a game the thought of playing as a bunch of dudes who want to sell the opposing army into slavery is just too much for me. Alright, now that I've gotten that out of the way, the Slavers are the least changed. Mostly they've been weakened. Hood, the Shadow Caste Dragyri who works for them, actually had his points increased while also losing some stats and abilities. Most of the changes reflect an increased emphasis on their Victimize and Sadistic rules working together. Victimize causes models to gain panic counters while Sadistic gives bonuses to models with panic counters. This was already a big part of the faction since their army-wide special rule causes their opponent's models to lose any special abilities that would prevent them gaining panic counters. Now it's an even bigger part of how the faction works. Giving The Frenized the Horrible Death ability on their weapons seems like a nice touch.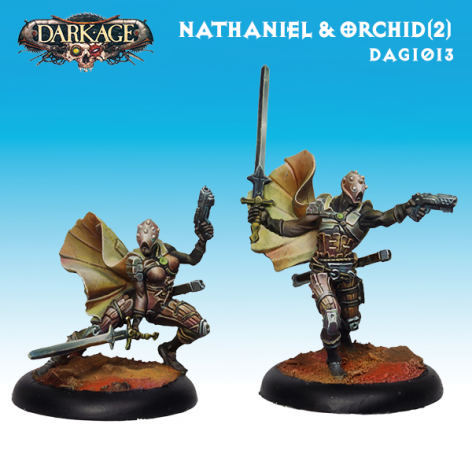 I think the Bounty Hunters might be the most intriguing part to me. This motley assortment of individuals can be added to any Forsaken or Outcasts lists. In addition to giving you access to skills and abilities your force might be lacking, they are loaded with character. And they create some interesting army building opportunities for anyone who likes thinking outside the box. Maybe you want to create a deadly ninja hit squad without having to worry about the Prevailer Council breathing down your neck? Take a "Forsaken" list with Nathaniel and Orchid and a bunch of Strikes. These Bounty Hunters have the ability to link with them even though they're not from the same faction. Toss in Old Ma and Deadlock as ranged support.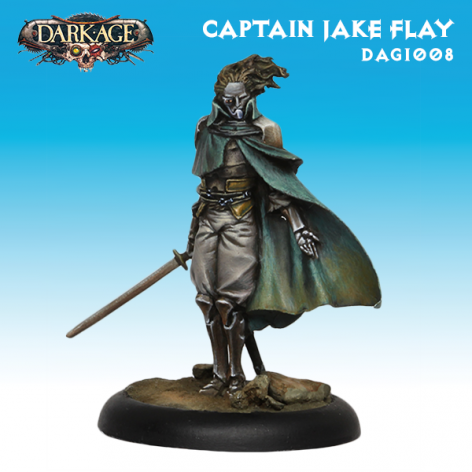 If you want to take it further, Captain Jake Flay has the Commander rule meaning he can link with anyone, provided they're all the same type of model. That could be the deranged and murderous Frenzied one turn, and some wily young Scuts the next. There are so many possibilites with this book.
~Hope you enjoyed the article. What do all of you think of these models? Has anyone else been playing Dark Age lately?