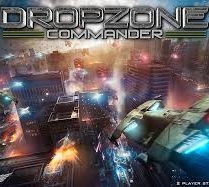 More infantry are headed our way in the Dropzone Universe. Let's take a look.
Dropzone Commander has always had an important role for Infantry. While they spend most of their time searching for Objectives while the armor does all the fighting, their role makes them absolutely indispensable. Now that more living, breathing units are working their way into the game, we're going to see this second layer of the Reconquest war taking on an entirely new perspective.
At this point we only have the initial images and unit descriptions to go off of as concrete evidence, so we will give each of them a quick once-over.
UCM Heavy Hazard Suits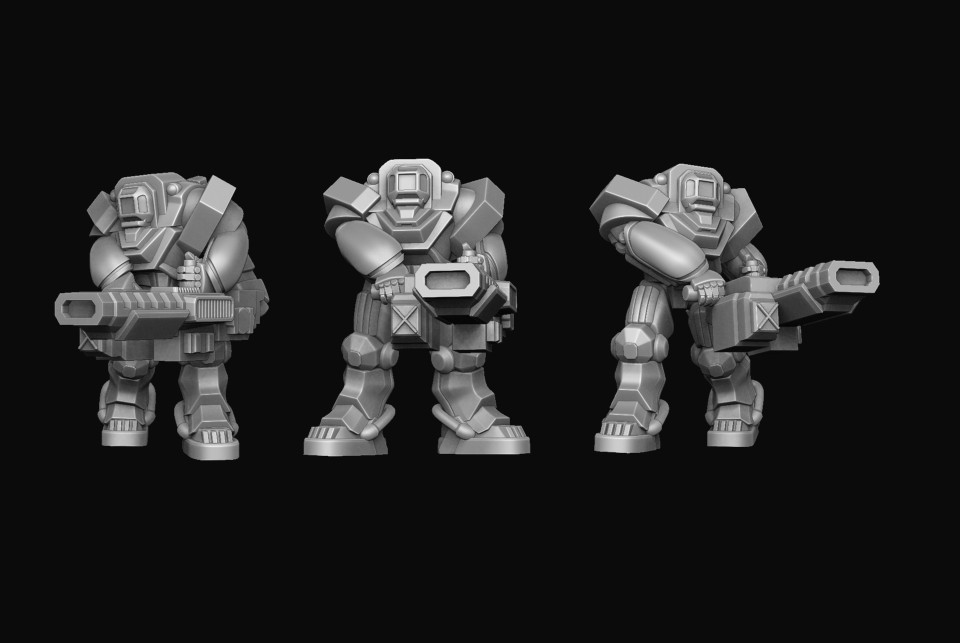 Starting things off, we have the UCM's newest toy – the Heavy Hazard Suit.
These look as if they will bulk up the ever-growing amount of UCM Infantry-based firepower. With suit-portable railguns and armor designed for work in a void (hmm…sounds like some other type of grim-dark heavy armor…), the Hazard Suits are sure to be baseline punch units.
It will be interesting to see their unit size, and how they are transported to battle. These guys could be an excellent choice for UCM Forward Air Controllers.
Scourge Screamer/Raider Heavy Dropship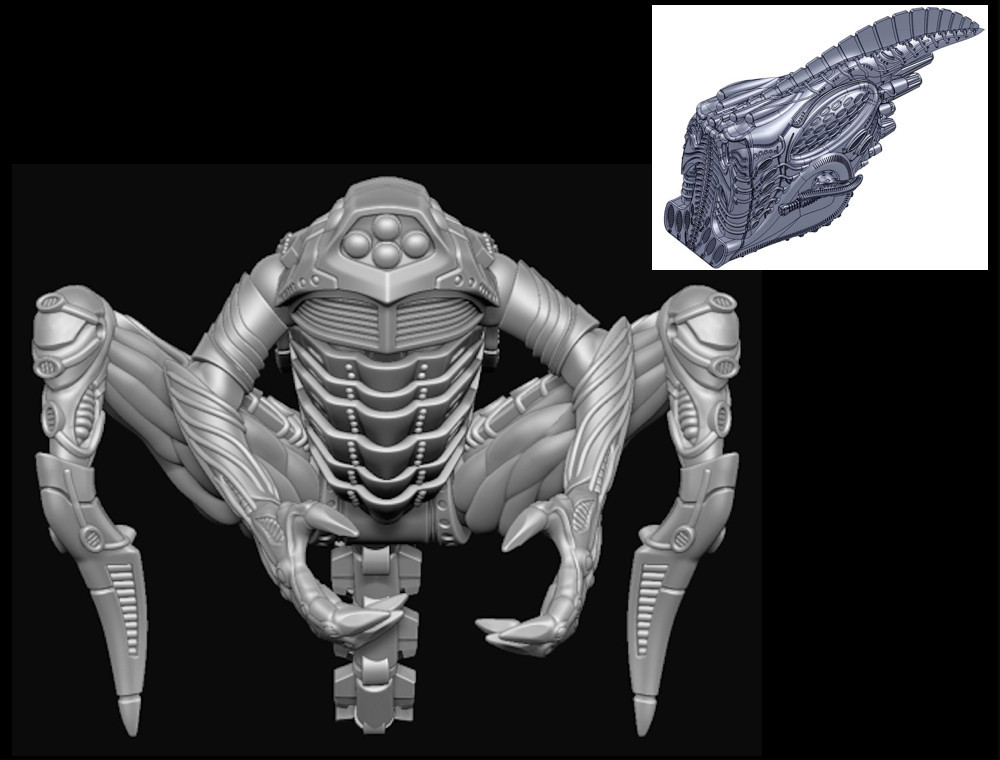 The idea of the Scourge as a psychological warfare force is intriguing to me, and the Screamer seems right at home in this role. Few things say "nightmare" more loudly than a body-enslaving race from outer space with little fear of death or dismemberment. Add in plasma cannons, Razorworms, and the like, and you're starting to feature a grim spectacle.
The Screamer ramps this up to the next level, with some type of mental powers that can be debilitating to troopers stationed nearby. Early discussion sounds like this will translate to making nearby Objectives more difficult to find, as the enemy deals with the panic.
The Raider Dropship also looks to be entertaining. While we don't know yet how fast it is, it does seem to have some version of the Flame weapon found on the Tormentor HGT. Flame weapons on Dropships could definitely be bad news!
Medusa and Triton-X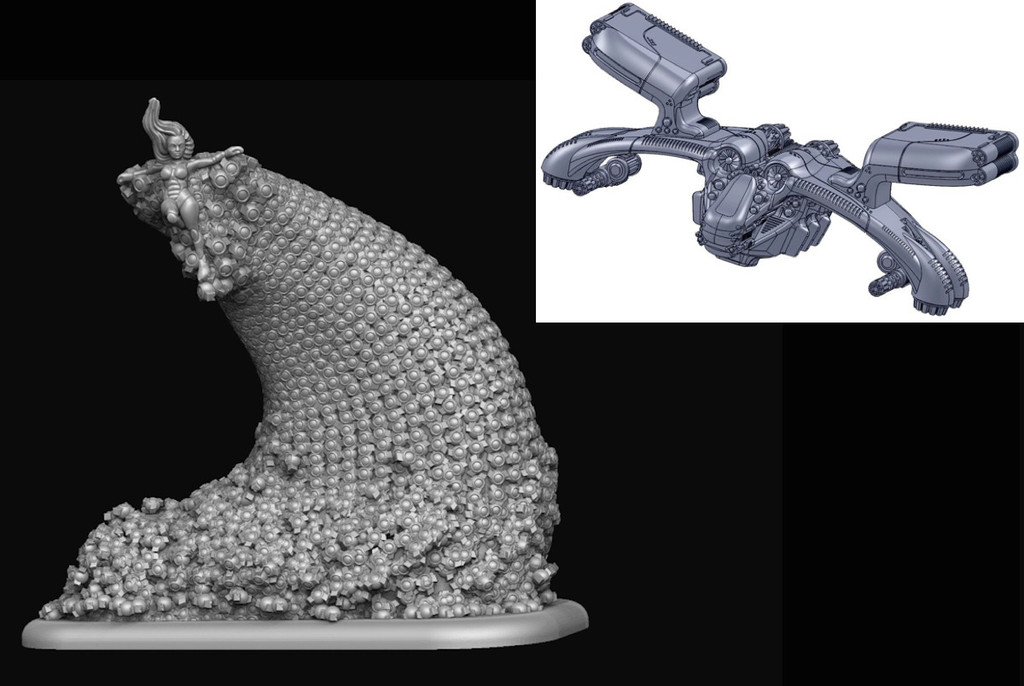 I am very interested to see what the Medusa brings to the table. A lone warrior tends to get killed quickly in a world like that portrayed in Dropzone, so she must be dangerous indeed! I'm intrigued by what powers her nanoswarm will possess, and I'm equally eager to get my hands on that nifty new Dropship. Perhaps it is wishful thinking, but maybe those extra engines give it a burst of speed above and beyond the usual PHR lack thereof?
I expect the Medusa to be a finesse unit, considering that it is a very tiny Infantry unit. However, given PHR resilience in other areas, it could turn out that her nanoswarm makes her quite resilient instead.
Pungari Auxiliaries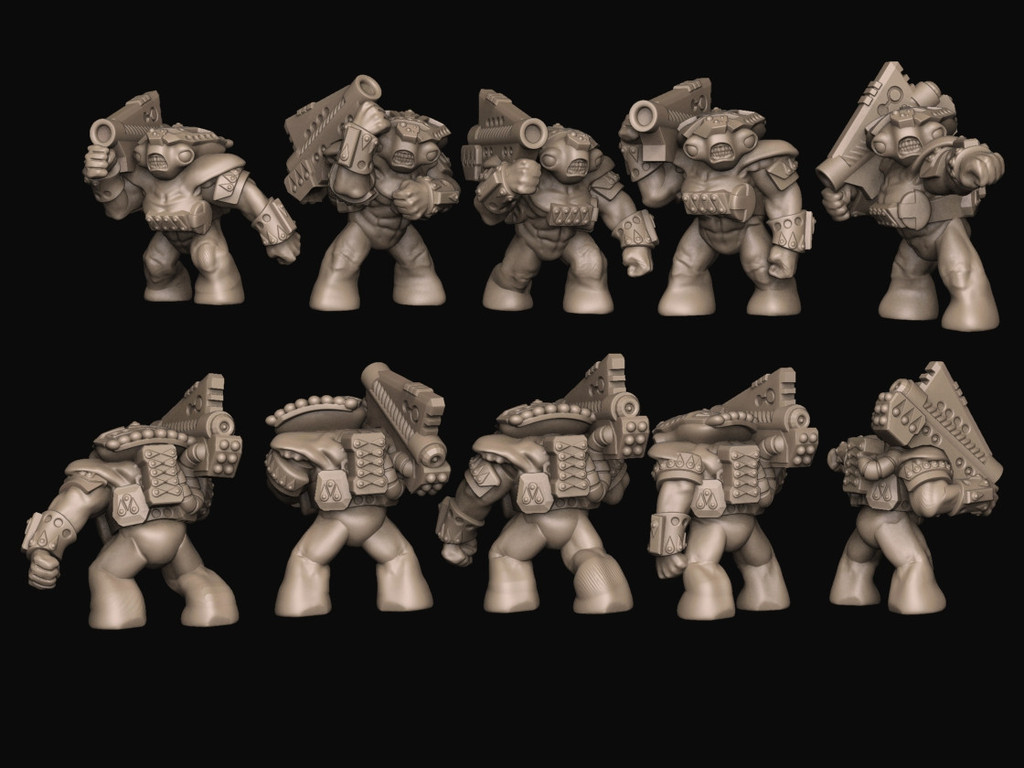 The Pungari are a big head-scratcher for me. I'm waiting to see what they do, but they almost appear to be a rough equivalent to cannon fodder for the Shaltari race. They come in bases of five men, which is new for the Shaltari, and they don't appear to be all that technologically advanced. There are also tons of them in a blister, which implies that they will be cheap and of low-quality.
This could be a huge boon to Shaltari players, as Braves and Firstborns eat up a lot of points. With that said, the actual Shaltari are capable of moving about the battlefield at breakneck speeds, which means that they have much more utility than standard "horde" infantry such as those of the UCM and the Scourge. I'm eager to see how the Pungari interact with the rest of the Shaltari, particularly in regards to Gate mechanics.
Give us your thoughts; what do you want to see from the new Infantry?
For a healthy dose of gaming insanity, visit us at Enter the Maelstrom.