GEEKERY: I'm a Rocket Man!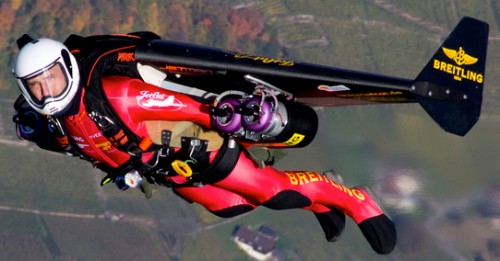 Strap a jetplane on your back and get ready to go… this trip is a must see!
"I truly believe that flying is a part of my DNA. Even as a pilot, flying military and civilian aircrafts, I always had a dream of flying free in the open skies, because that is where you can truly be free… I want to make possible what humans have only been dreaming of and I believe that Dubai provides the right environment and infrastructure for me to achieve this."

– Yves Rossy
With inflatable wing panels and jet propulsion he flies at 200km/h over The City of Gold…
Check out his TED talk to learn more about the gear…
More? Ask Yves, and his protege Vince, anything on their website!
If you had access to this tech where would you fly?
Subscribe to our newsletter!
Get Tabletop, RPG & Pop Culture news delivered directly to your inbox.