MODEL SHOWCASE: Age of Sigmar – Forces of Khorne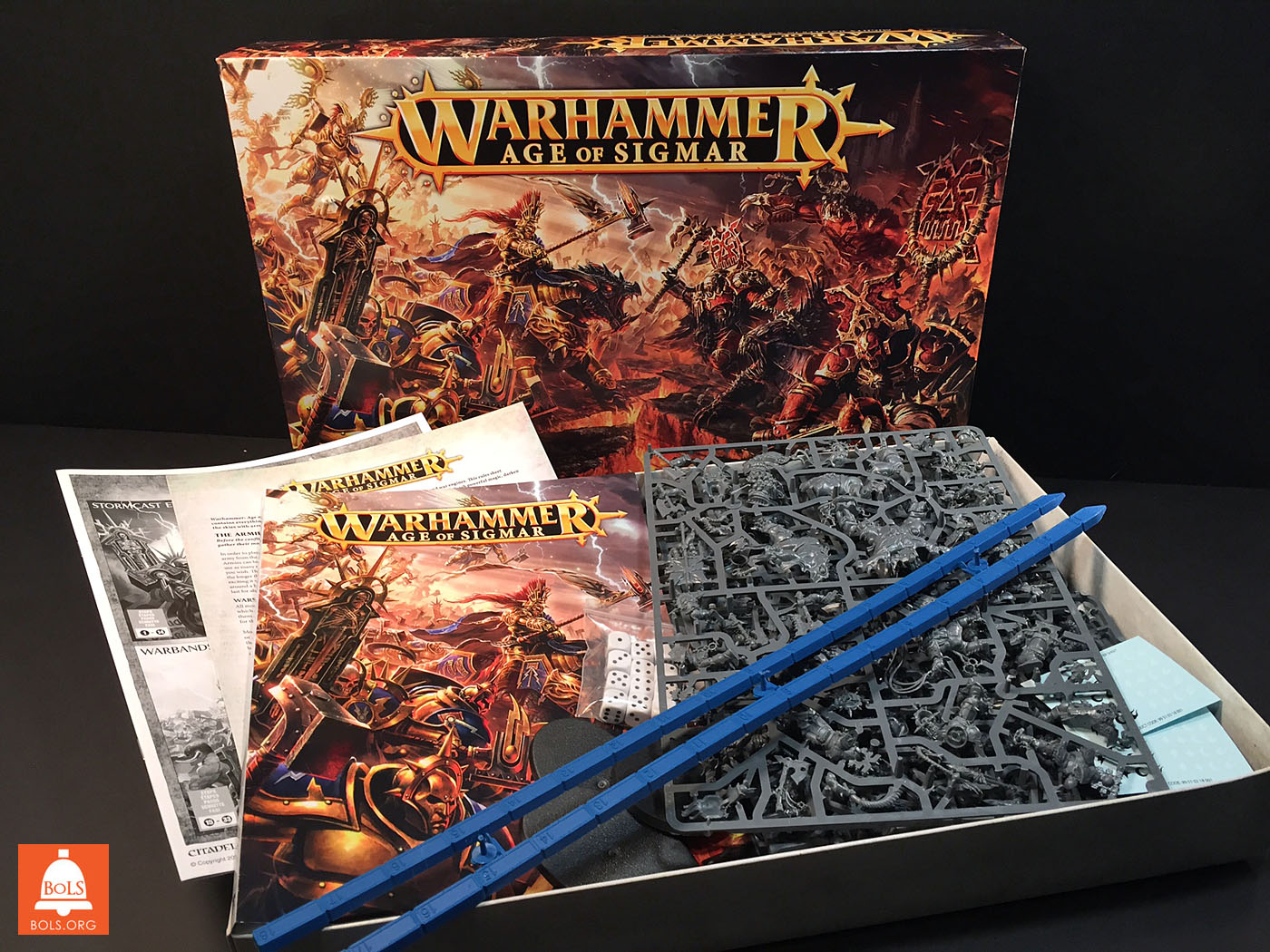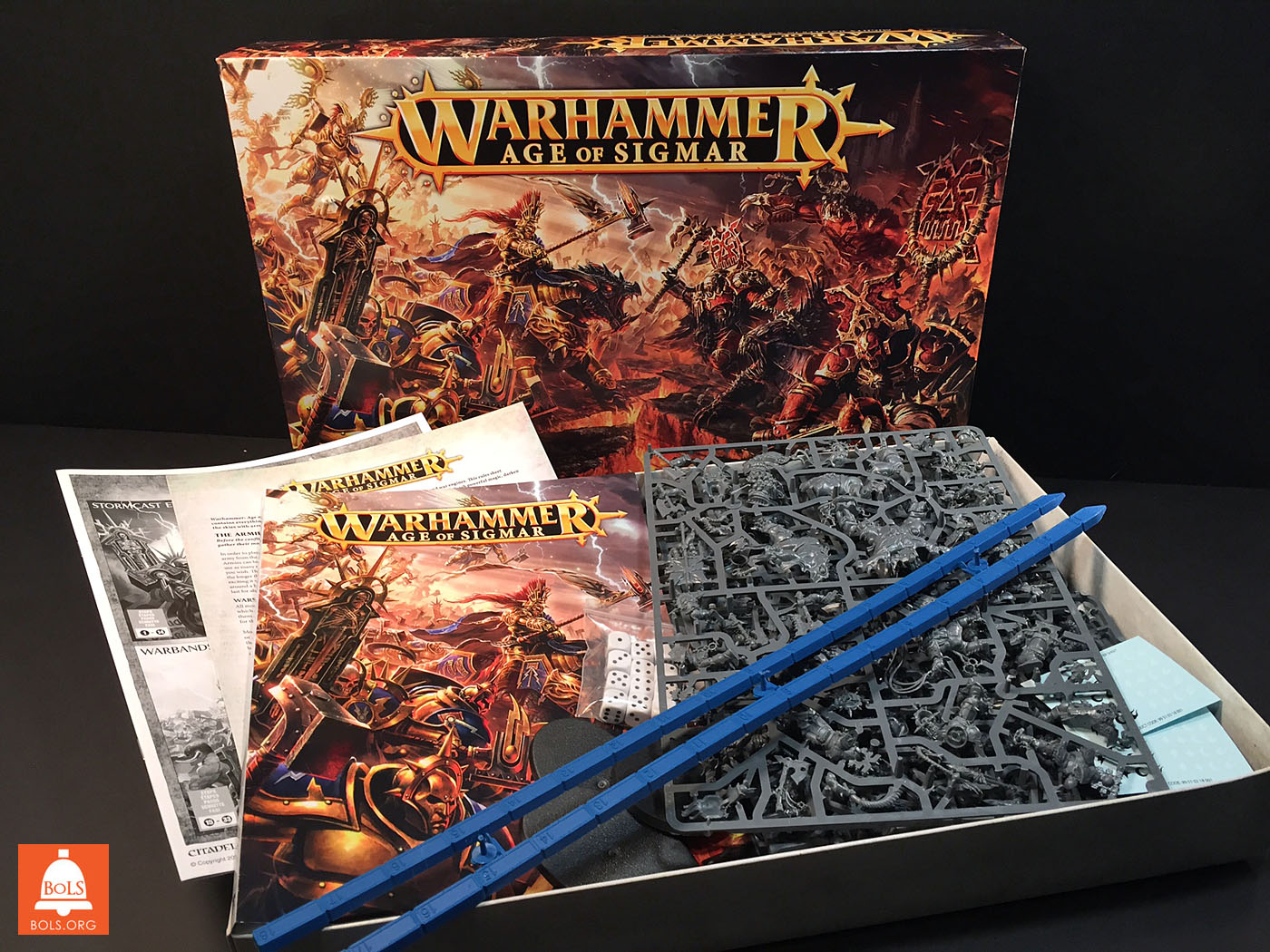 It's a box of Khorne in this Model Showcase. Join us as we take a look at the Chaos forces from the New Age of Sigmar Starter set!
Blood for the Blood God! Skulls for the Skull Throne! Much like war… At least some things never change. AdamHarry here with more Age of Sigmar goodness. Today I'm looking at the new Forces of Khorne included in the Age of Sigmar Starter:
From a technical and assembly standpoint these models echo the same great quality from the Stormcast Eternals. Games Workshop KILLED IT with these kits. As far as injection molded plastics go these kits just did things to the "bar" that go beyond "raising and setting."
I did have two screw-ups when assembling these models. The first was that the Blood Warrior I built for the video has a seam on the boot – that's because I didn't check to see if it was setting properly when I glued. I should have applied a dab of plastic glue to the lower seam and made sure to apply a bit of pressure. The seam would have sealed up nice & neat. But then a I wouldn't be typing this to help everyone learn from my mistake.
The second screw-up was not building one of the Bloodreavers! It's one of the "Shirtless Khorne Marauder" guys. In my Christmas-like excitement of having new plastic dudesmen to build… I just plain forgot. My apologies. Since then I have built a handful of them and can assure you they go together super easy and the poses are just as dynamic as the Blood Warriors. There are 20 of them in the box so some of the poses do repeat so it's easy to look past the cool factor the second time around.
And that's really the only negative thing I can say about this entire starter box – some of the sculpts repeat. But this is a STARTER BOX designed to be mass produced and used by anyone over the age of 12 – So I can totally understand why out of the 47 models a handful of them have the same sculpts.
My assembly notes remain the same:
Use Plastic Glue – this will help fuse the model and make it fit a lot tighter that regular super glue. I use this stuff and it works great – and I'm not getting paid to say that.
Dry fit EVERYTHING – because of the way the seams are cut things may not line up quite the way you think… until you dry fit the model. Once you see how everything lines up and you're confident then add glue. Measure twice, cut once and all.
Be careful when clipping – some of the connections are a little tricky to get a clean "clip" from. I suggest clipping closer to the sprue "ribs" and cleaning up with an modeling knife.
Take your time – the more care you take assembling these models the better they will look once the paint starts flying.
Good luck and Happy Modeling!
Subscribe to our newsletter!
Get Tabletop, RPG & Pop Culture news delivered directly to your inbox.
Age of Sigmar will be in stores this weekend – and some boxes have already arrived early world wide. Are you ready for the Dawn of the New Age?