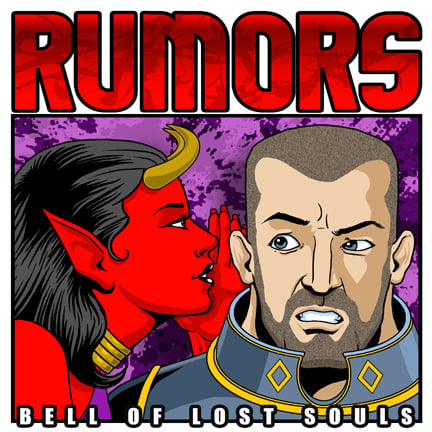 Everyone seems to assume that Chaos is next in the release line up for Age of Sigmar, but another faction may have cut them in line. Come see the latest!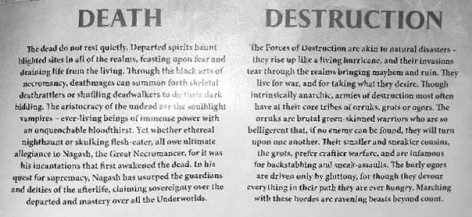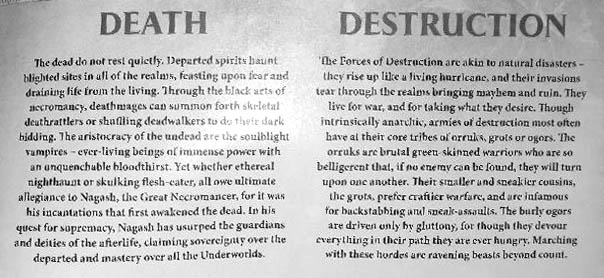 First take a look at Page 19 of the Age of Sigmar softcover book (from the starter), and note who the 'Forces of Destruction' are faction wise.
It's not the Chaos like many were thinking, but the newly renamed:
– Orruks
– Grots
– Ogors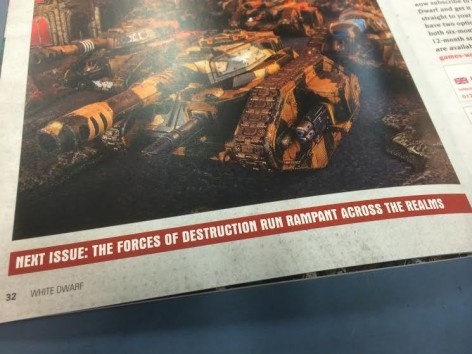 Now take a look at the teaser in White Dwarf #77. That doesn't look like Chaos to me…
Today I got a message from one of my sources that said the following;
"GW Trade Sales told one of it's biggest stores next down the pipeline is Orruks and textured bases"
Wow, well one of those seems feasible for sure. The textured bases thing came way out of left field. But theoretically that make sense as some of those bases for the cavalry models are hard to find.  I bet a ton of Age of Sigmar players out there would LOVE a quick and easy way to pick up textured round (or oval) bases for their new models.
Checkout the latest below
Release the bases?