Star Wars X-Wing Unboxing: Imperial Raider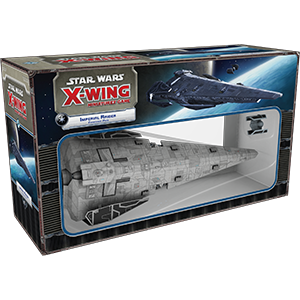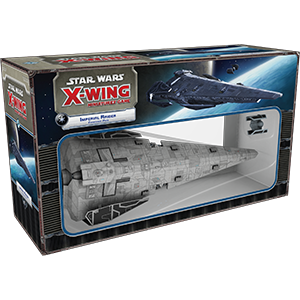 The Imperial Raider has ARRIVED! Lets take a look under the hood of the latest Star Wars X-Wing Expansion.
Hey BoLS readers! AdamHarry back with another Star Wars Update. We got our hands on the Imperial Raider and lets just say: WOW!
This one is just the Unboxing as we tear through the contents at Light Speed. And man is this model AMAZING!

Explore epic new chapters in the Galactic Civil War with the Imperial Raider Expansion Pack for X-Wing™! The Empire gains a powerful counter to the Rebellion's huge ships with one huge, pre-painted Imperial Raider-class corvette and a new TIE Advanced miniature that features an alternate paint scheme. With rules for "energy" to fuel your shields and abilities, plus a maneuver template that gives your Raider the feel of a truly huge ship, the Imperial Raider Expansion Pack is a tremendously valuable tool for all those looking to crush the Rebellion in Cinematic and Epic Play!

In addition to the Raider-class corvette, the Imperial Raider Expansion pack also contains one TIE Advanced miniature with a variant paint scheme, eight ship cards, thirty-four upgrade cards, and all the maneuver dials, damage decks, tokens, and game pieces that you need to fly your Raider and its TIE Advanced escort. Finally, the expansion introduces a new campaign, The Will of the Empire, in which you'll command a Raider-class corvette and run a prototype TIE Advanced through its test flights in the wild, lawless sectors of the Outer Rim.

Subscribe to our newsletter!

Get Tabletop, RPG & Pop Culture news delivered directly to your inbox.
It's a whole new way to play for the Imperials out there. Even if you're not playing "Epic" level games the materials in the box are still great for any Imperial Collection.
Go forth and Crush the Rebel Scum!