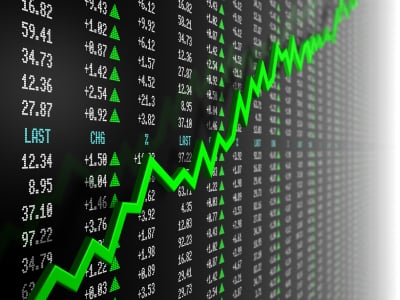 All the industry distributors have released this quarter's gaming winners and losers. Come see who's King of the Kill!
ICV2 released thier quarterly distributor & retailer sales reports on the tabeltop industry. The information they report is from distros and retailers across the United States.  Here's the basics on the report:
ICv2 has announced the release of ICv2's Internal Correspondence #88, which is released to the trade by Alliance Game Distributors, Diamond Comic Distributors, ACD Distribution, GTS Distribution, Southern Hobby Supply, AAA Anime, Bookazine, Esdevium, other distributors, and is also available directly from ICv2.

Internal Correspondence #88 covers the hobby game and comics and graphic novel (including manga) markets.
Now let's dive into Spring 2015 with the following segments:
Miniatures Wargames
Top 5 Non-Collectible Miniature Lines – Spring 2015
Title
Publisher
1
Warhammer 40k
Games Workshop
2
Star Wars X-Wing
Fantasy Flight Games
3
Star Wars Armada
Fantasy Flight Games
4
Warmachine
Privateer Press
5
Hordes
Privateer Press
RPGs
Top 5 Roleplaying Games – Spring 2015
Title
Publisher
1
Dungeons & Dragons
Wizards of the Coast
2
Pathfinder
Paizo Publishing
3
Star Wars
Fantasy Flight Games
4
Shadowrun
Catalyst Game Labs
5
Iron Kingdoms
Privateer Press
Board Games
Top 10 Hobby Channel Board Games – Spring 2015
Title
Publisher
1
Catan
Mayfair Games
2
Ticket to Ride
Days of Wonder
3
Star Wars Imperial Assault
Fantasy Flight Games
4
Pandemic
Z-Man Games
5
XCOM
Fantasy Flight Games
Industry Size and Growth Trends:
"We found that the collectible games category was by far the largest, at $550 million; miniatures and hobby board games were tied for second, at $125 million each; hobby card and dice games were fourth at $55 million; and RPGs last at $25 million….

…growth rate was a robust 20%, with RPGs growing the fastest, at a 67% rate; and miniatures the lowest growth category, with flat sales in 2014 compared to 2013."
In the wargames market, 40K dominates as always, but FFG moves up into the #2 AND #3 spot with Privateer at #4, and #5.  Goodbye Warhammer Fantasy – we had such good memories.
In RPGs, FFG at #3 with thier Starwars trilogy of books, and Privateer Press' Iron Kingdoms at #5 is a good solid sign of growth.
In the highly competitive BoardGame again we see FFG, clawing thier way into the top 5 with Star Wars: Imperial Assault and XCOM.
I dont think it is going to surprise anyone that both FFG and Privateer are diversifying out to include products targeting all the major gaming channels, and based on these resutls their efforts are bearing fruit.  No one was going to easily knock folks like Mayfair's Catan, or Dungeons & Dragons off the top of thier segments, but FFG and Privateer are certainly gaining traction.
~What non-wargames do you play with your buddies? Have at it!