Unboxing: Halo Fleet Battles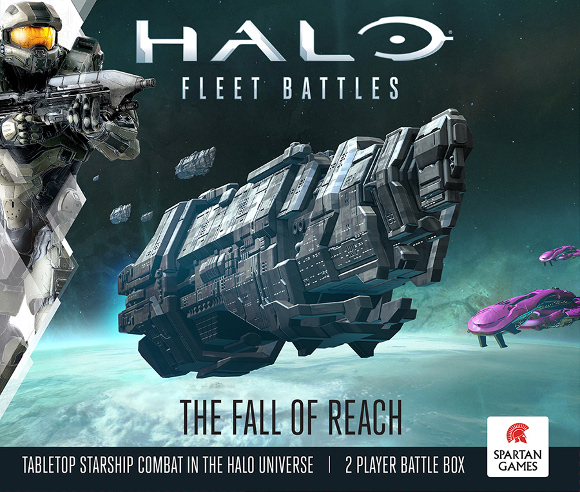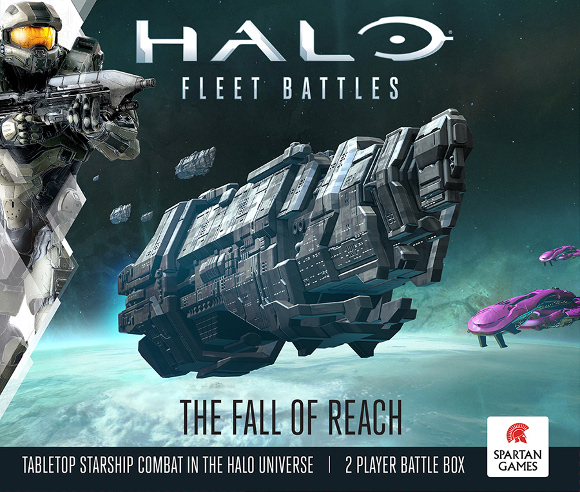 It's Spartan Games' dive into the Halo Universe! BoLS takes a good look at Halo Fleet Battles: The Fall of Reach!
Hey BoLS Readers! AdamHarry with another Unboxing! This time we take a look at the new fleet based combat game from Spartan Games (aka the Firestorm Armada/Dystopian Wars guys) – Halo Fleet Battles!

The Halo: Fleet Battles, The Fall of Reach two player battle box is the ultimate way for fans of the Halo Universe to recreate pivotal space battles between the stalwart forces of the United Nations Space Command (UNSC) and the relentless Covenant armada. Developed in close cooperation with 343 Industries, The Fall of Reach puts you at the centre of the most pivotal naval conflict of the long Human-Covenant War, commanding massive fleets of deadly warships as they clash above the fortified human colony of Reach. Take humanity's last stand to the gaming table!

The Fall of Reach box contents include:

A full colour 100+ page rulebook packed full of images and examples
Fall of Reach campaign guide
49 highly-detailed plastic ship models

UNSC (32 models)

1 Epoch-class Heavy Carrier
4 Marathon-class Heavy Cruisers
27 Paris-class Frigates

Covenant (17 models)

1 ORS Class Heavy Cruiser
2 CCS Class Battlecruisers
14 SDV Heavy Corvettes

30 custom Halo Dice
Fleet Commander Data Sheets
Flight Stands and Overlay Cards
Punch-out Scenery and Token sheets
Quick Guide reference sheets

Halo: Fleet Battles delivers an easy to learn, lore-infused, tactically-rich gaming experience that appeals both to experienced wargamers and fans of the Halo Universe.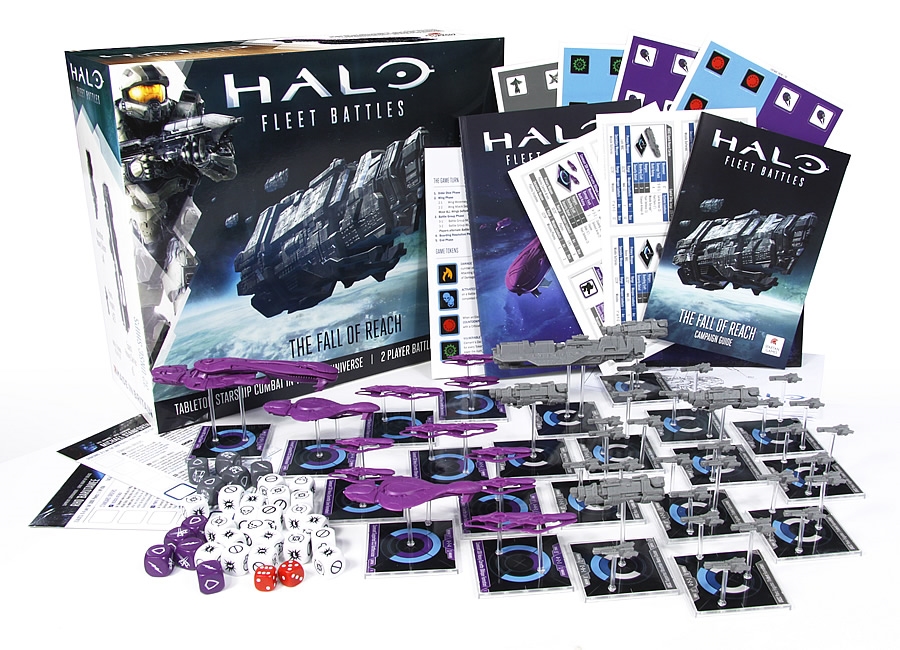 Subscribe to our newsletter!
Get Tabletop, RPG & Pop Culture news delivered directly to your inbox.
This game has been in the works for a while now and the box is packed full of Halo goodness. The Battle of the Covenant vs The UNSC is on! The models look cool and once built are great representations of the ships from the Halo Universe. Any fan of the franchise will appreciate the quality of the sculpts. The bases are different from Spartan Games other systems and have unique multi-stand per base option. Basically, you can position ships on the bases in different ways – which makes for some cool looking bases!
The Campaign Book and Core Rule book are well done and are loaded up with Halo lore and info. I'm happy I can get my Halo and Space Fleet fixes at the same time with this new game. It's going to make waiting for Halo 5 that much easier…Maybe.
Master Chief Laser Up… It's time to take out some Covenant!