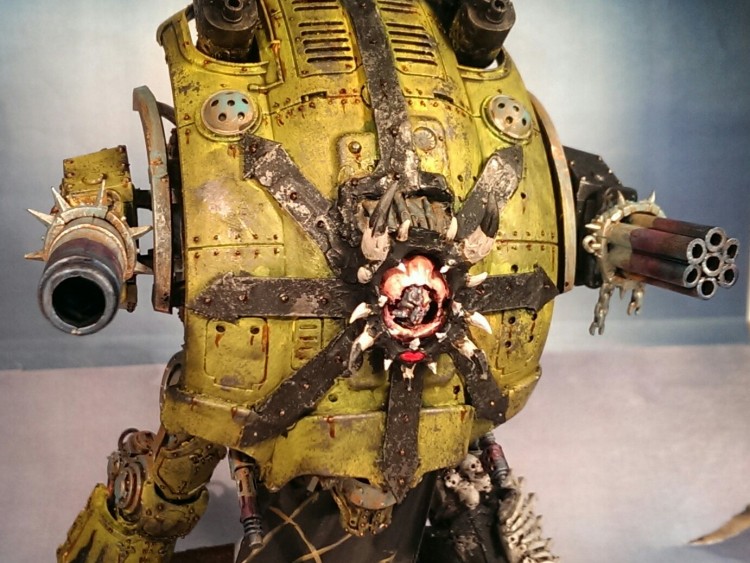 Last miniature in a project needs to be something special. So I've pulled no punches with my last knight and very last miniature for my Dark Mechanicus. Check out the Cyclops!
Hi! I`m Tommy from the blog bigbossredskullz. I'm also on Facebook. I'm making an Adeptus Mechanicus force but I'll build, convert and paint them like Dark Mechanicus.
"..in the land of the blind, the one-eye man is king.."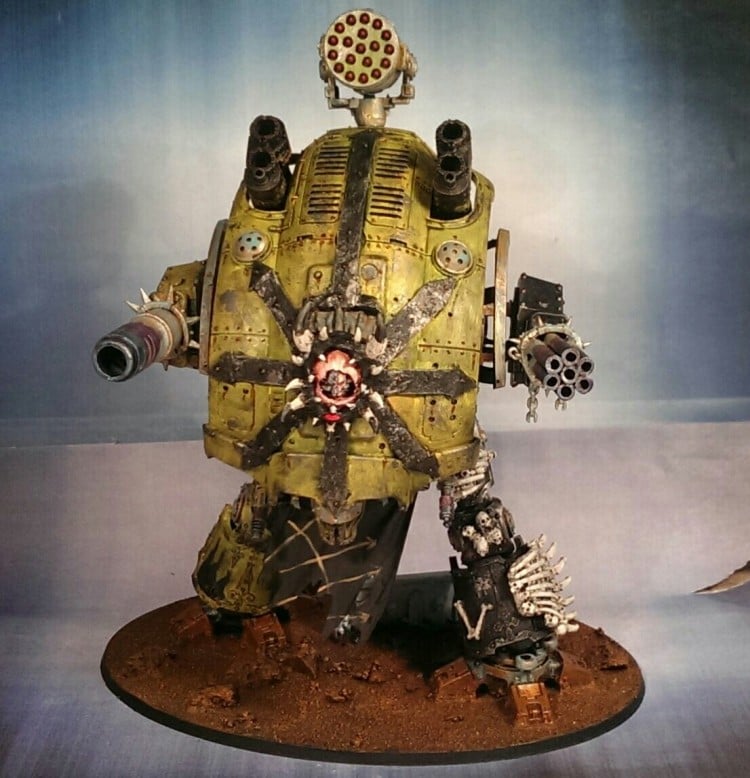 Ever seen the "T-rex" pattern Warden from Epic? This is my chaos version.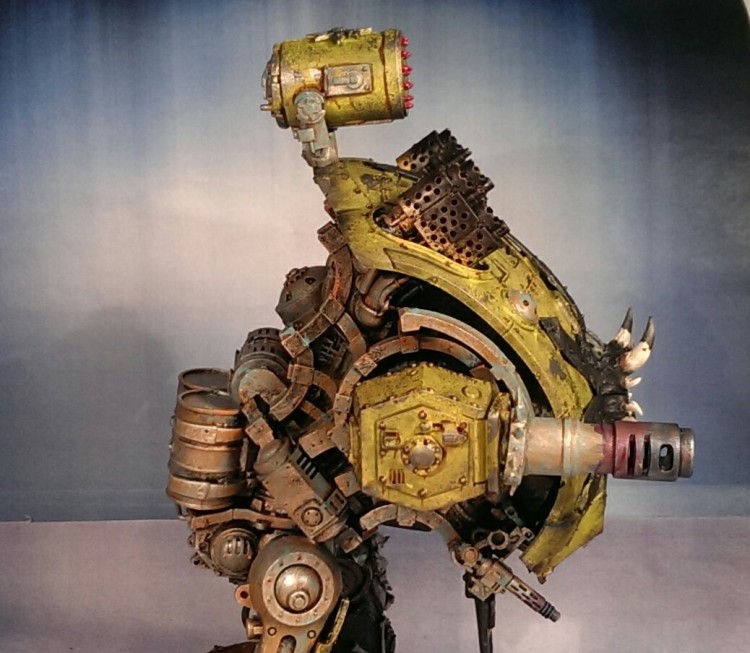 Weapons are actually magnetized.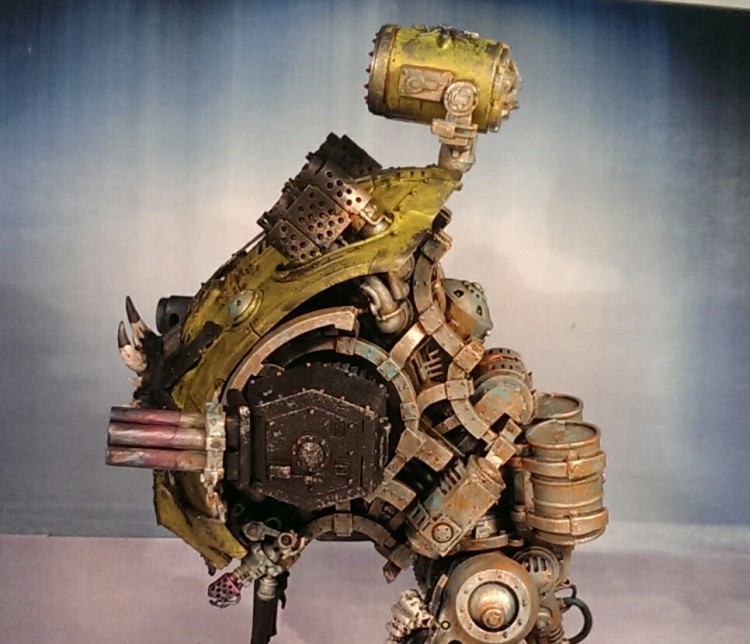 I've looted bits from the baneblade but they integrated well enough I think.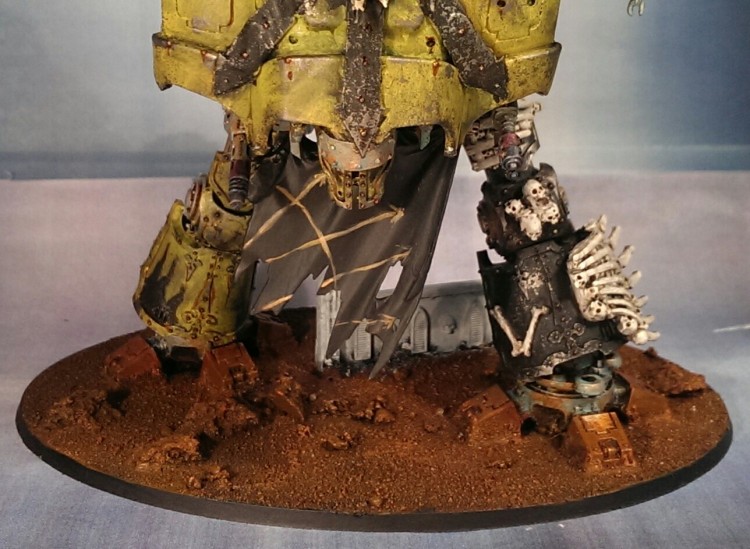 Close-up of the blind.
That's it for this week! Make sure you check out my blog regularly, I update several times a week!
I'm all out of miniatures for this army! Next week I'm wrapping it up and will look into my next project.