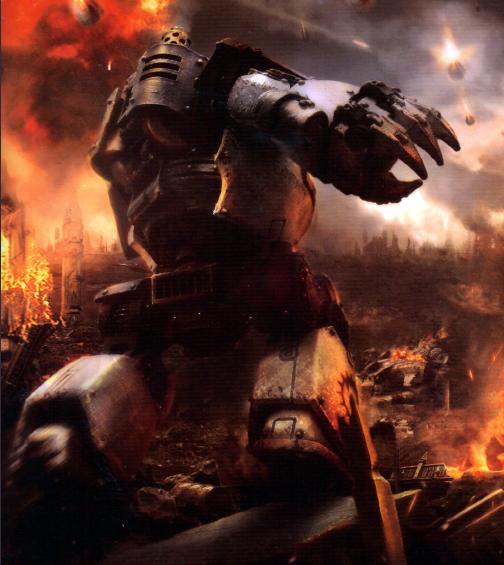 It's big, bad, and is bringing all the volkite you can handle.  Come see Forge World's latest Heresy tease!
via Forgeworld 8-24-2015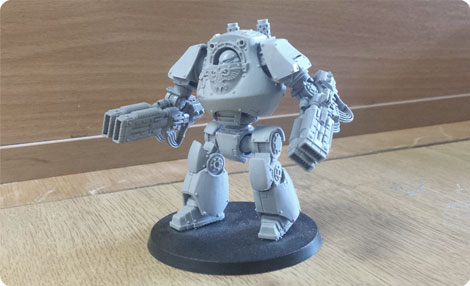 "Twin-linked Volkite weapons mean doom for your enemies' infantry"
That's gonna leave a mark!
~What's your favorite Contemptor loadout?  I'm a Kheres Assault cannon Powerfist/Heavy Flamer advocate myself.