GenCon 2015: Rum & Bones Showcase by GMM Studios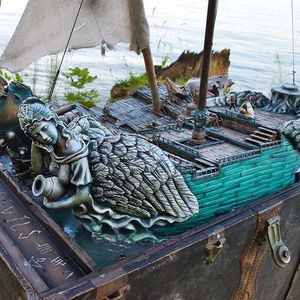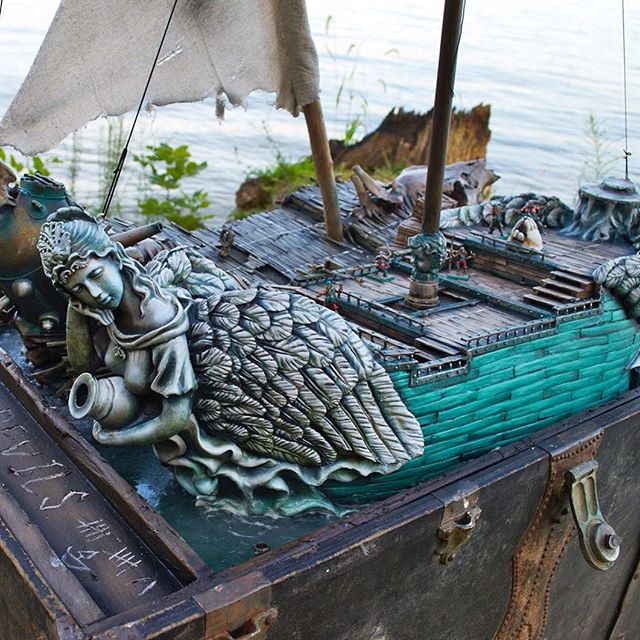 One artist really stepped up his game with a Rum & Bones display. We got a chance to speak with Brandon Palmer at GenCon 2015 – Check it out!
Hello BoLS Readers! AdamHarry back with another treat from GenCon 2015 – An ASTOUNDING display from Grey Matter Musings Studios. Brandon Palmer spent over 400 hours on this display and it SHOWS! We caught up with him at the CoolMiniOrNot booth to talk about it and here is what he had to say:
This is what an artist can do with a gallon of putty, 3 gallons of resin, hundreds of tiny wooden planks, a lot of paint, time and a vision! If you aren't impressed by the sheer magnitude of the display you should also know that he designed it for easy transport, too. It breaks down and even has wheels he can attach. Artist, Engineer, Mad-man? YES! Brandon is very talented individual and a pretty nice guy to chat with to boot.
I don't really have much more to say that isn't covered in the video. I'm just glad I got to see this thing live and in person. Oh – and he also had a fully painted set from the Rum & Bones box setup on top of his display – theoretically you could play an actual game on the thing! So it's a terrain piece also – I'd love to play a game on it, but I'm sure I'd be terrified of breaking something. It's almost TOO cool to play on for obvious reasons.
pics via GMM Studios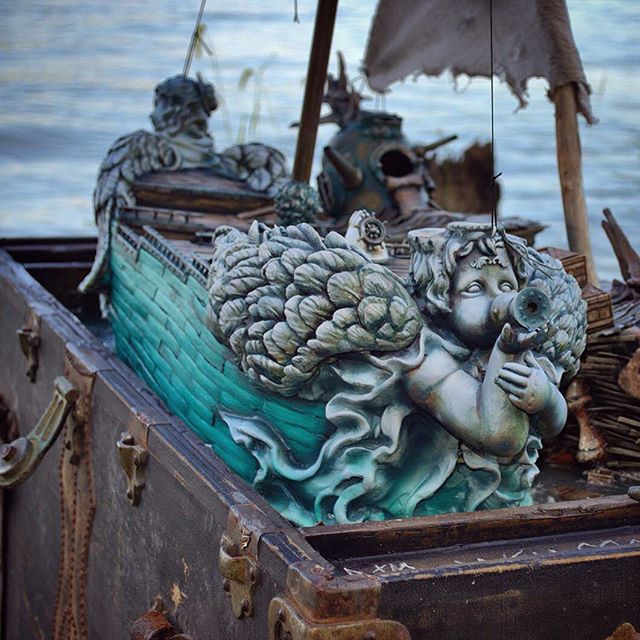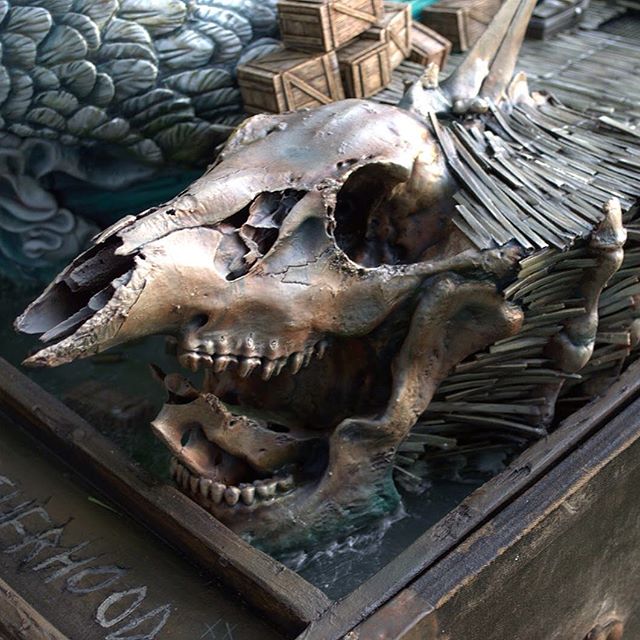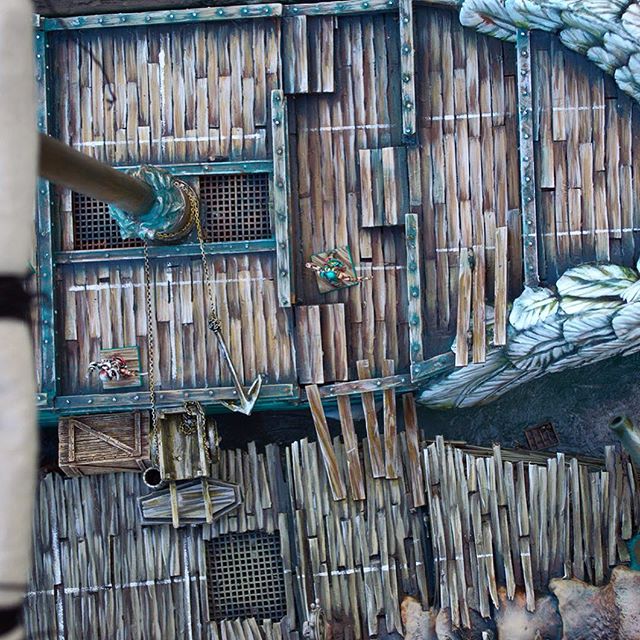 Subscribe to our newsletter!
Get Tabletop, RPG & Pop Culture news delivered directly to your inbox.
For a BUNCH of other cool stuff go check out his website – you won't be disappointed.
Inspiring or Intimidating? YES – it makes me want to pick-up my brushes but retire my paints all at the same time!