SN 40K Battle Report (Dark Angels vs Chaos Daemons)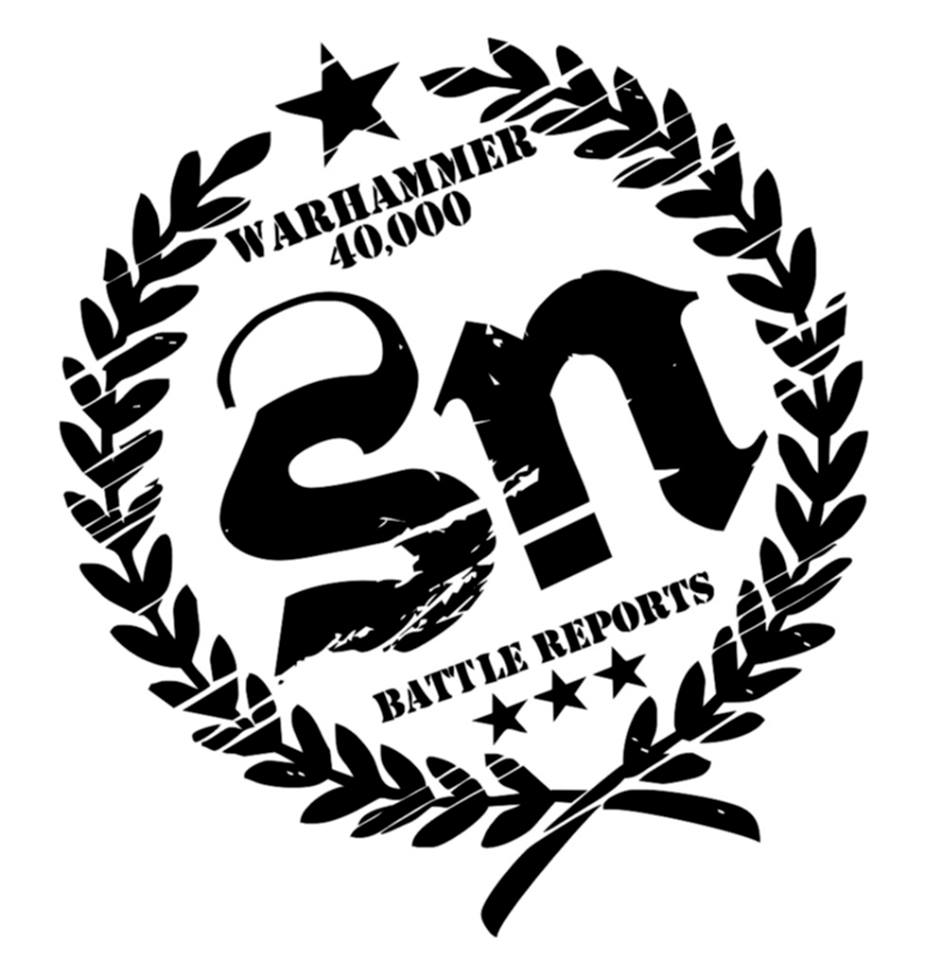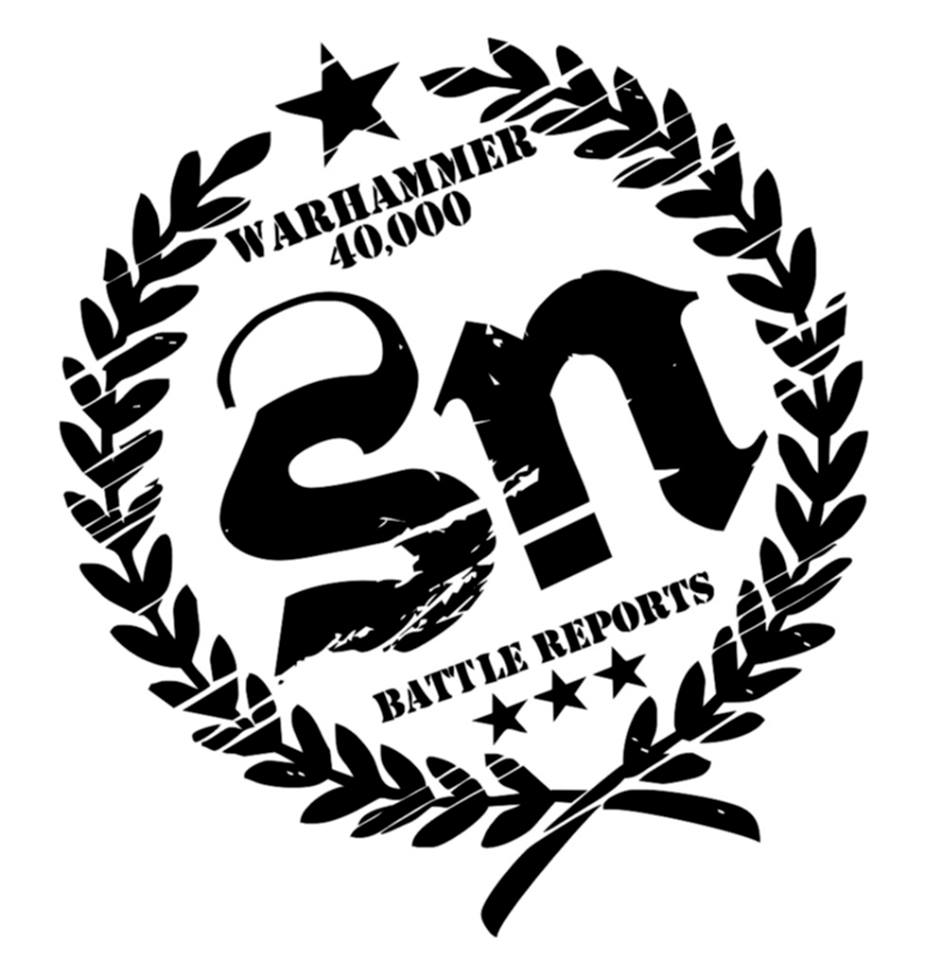 SN Battle Reports brings you a Great battle report featuring the Dark Angels Deathwing. For The Lion!
Mission: Purge the Alien
Special Rules: Daemons recieve 3vp for line Breaker, 3vp for the Dark Angels if they manage to stop the Daemons from getting Line Breaker.
Deployment:  Hammer and Anvil
Points: 1500pts
Special Equipment: The Company Master will be equipped  with a Teleport Homer
"I was there when the 1st earned their name. I saw the fire and murder that finally unified Terra. I saw the Emperor declare the commencement of the Great Crusade in the dust of the Mare Tranquilitatis on recently conquered Luna. I saw The Lion trade blows with the Wolf King for a day and a night over slighted honour. I saw ANGGGGHHHH!" "Your reveries are not our concern. Only your redemption." The Interrogator Chaplain removed the horrific implement from his victims ruined flesh with a sudden jerk that drew forth fresh jets of blood and a gasp of pain from ravaged lips. "You're… You're enjoying this… Aren't you?" "I seek only your redemption." The Chaplain leant forward so that his ebony skull helm was only inches from the Fallens own. "Ephraim?" He breathed, his voice low and sibilant. "… Y… Yes?"
"REPENT!" He boomed through his vox amplified grill. It was loud enough to concuss a mortal but the Fallen merely smiled, exposing the stumps of what had been his teeth. Seemingly losing patience with this latest act of defiance the Chaplain rammed his open gauntlet under Ephraim's chin, enclosing his armoured fingers around his windpipe with enough force to ram his head back against the high backed granite throne to which he had been chained for what felt like an eternity. The pressure of the chaplains grip began to increase inexorably and Ephraim had no strength left to flex his muscles and resist the choking death that was sure to come. Suddenly the armoured grip was gone. Ephraim fell forward against the silver warded chains that held him fast. The Interrogator melted back into the gloom without a sound. The chamber was silent and still apart from the incessant gurgling of the various life-sustaining tubes that snaked down from the dark abyss that hid the cells ceiling. The tubes connected the Fallen to a collection of medicae equipment that was designed to keep him alive but in maximum discomfort. Astartes physiology was robust but even the offspring of demigods must break eventually, especially when subjected to such barbaric treatment. First, the Chaplain had severed his hands, then his feet, then his arms at the elbow and so on until his limbs were nought but crudely cauterised stumps. Ephraim understood the reasons why, both the pragmatic ones and the potent symbolism hidden just beneath the apparently cruel surface. An Astartes is an engine of death, even shorn of his arms and armour he was confident that he could have broken loose and overpowered his gaoler. This was not hubris. There was no place for that in this future tomb. Not anymore.
Ephraim was a veteran of ten millennia of intrigue and war. One does not survive that long without becoming exceptionally good at murder. He would have done the same. Disarm. Literally and figuratively. The symbolism was crude but effective. There was no going back. No escape. No mercy. No respite. No forgiveness. This would only end one way. Ephraims only power, his only weapon was his will. He had held on for thirteen days by his reckoning but how much time had been lost to unconsciousness he did not know. At times he thought he could see the Chaplain's patience begin to slip. This latest outburst added fuel to the smouldering embers of his hope. Hope that he could perturb that bastard enough that he'd evacuate his brains with a bolt round. No. This was not true. Stand firm Ephraim. Even now they toy with you. These are not your thoughts. Even now the malign psychic influence of one of their librarian worms it's making it's way through your mind! They seek to turn your own thoughts against you! To undermine the fortress of your mind! Hold. Hold! Slowly, Ephraim opened his one good eye seeing his world constrained to the light given off by the solitary, weak lumen globe suspended directly over the throne. The rest of the cell was hidden in an almost tangible, inky darkness. The cell could have been three or three hundred metres wide. The darkness kept its secrets. The Chaplain was in the gloom, prowling the very edge of his sensory perception. Waiting, pondering his next course of action. The Librarian was out there too. Seeking ways to pry open his brain's defences with a subtle mental subterfuge. Hold. Don't give them the satisfaction. Hold. Vengeance will be yours, in death.
"Vengeance in death?" The question had not been spoken but rather broadcast, rather painfully, into his mind. Fool. I mustn't let them know!
"Know what, Ephraim?" The pressure in his frontal cortex began to grow. His mental defences were at last capitulating to the dual onslaught of physical and psychic pain wracking his trans-human form. Hold!
"KNOW WHAT? WHAT ARE YOU HIDING FROM US?"
No… I must resist… They must never know! AggggrrrRRRHHHHHH! With a sickeningly wet pop Ephraim's head imploded in a visceral display of psychic might.
"What was he hiding that warranted such unseemly haste?" The interrogator asked as he stepped out of the shadows barely a meter away from the Fallens ruined corpse. "Sound the alarm." Came the strained reply, hissed through pain gritted teeth. "He was the bait and the beacon. They are coming for him!"
Subscribe to our newsletter!
Get Tabletop, RPG & Pop Culture news delivered directly to your inbox.
Daemon Prince
Daemonic Greater Reward, Daemonic Lesser Reward, Daemonic Flight, Mastery 3 , Warp-forged Armour5x Flamers of Tzeentch

5x Flamers of Tzeentch
10x Pink Horrors of Tzeentch10x Pink Horrors of Tzeentch8x Screamers of Tzeentch20 x Seekers of Slaanesh
Heartseeker, Instrument of Chaos, Icon of Chaos [Rapturous Standard]Burning Chariot of Tzeentch
Soul Grinder of Chaos
Bale Torrent, Daemon of Slaanesh
UNBOUND UNIT
9 Deathwing Terminator Squad: Chainfist; 2× Cyclone Missile Launcher; + 1 Deathwing SergeantDeathwing Strike Force
…
• Company Master in Terminator Armour: Monster Slayer of Caliban• 6 Deathwing Terminator Squad: Heavy Flamer; 5× Thunder Hammer & Storm Shield; + 1 Deathwing Sergeant• 6 Deathwing Terminator Squad: Chainfist; Heavy Flamer; 3× Two Lightning Claws; + 1 Deathwing Sergeant• 4 Deathwing Terminator Squad: 2× Chainfist; Assault Cannon; + 1 Deathwing Sergeant
Please feel free to like, share , comment and Subscribe!! ENJOY