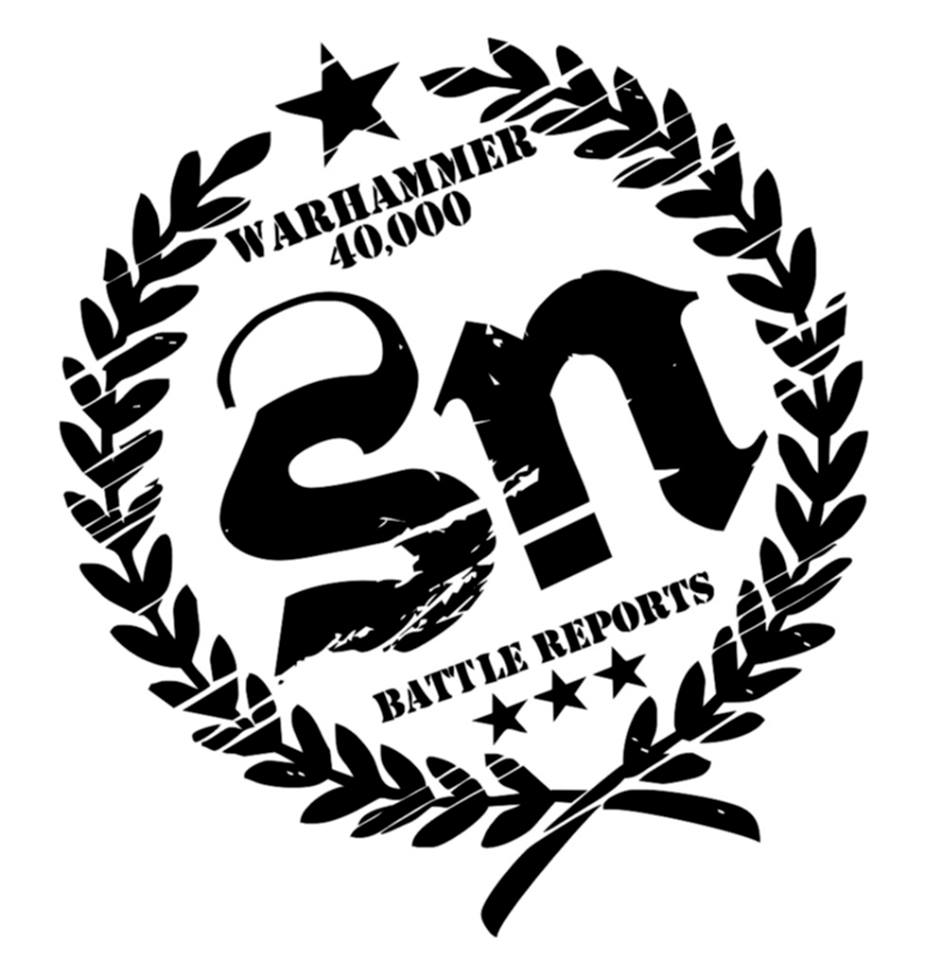 SN Battle reports finally brings you a Adeptus Mechanicus: Skitarii battle report featuring Typhus and his Nurgle zombie army!!
Mission: The forces have simultaneouslylocated a lost stash of ancient technology. They plan to extract as much of it for their use as possible.
Set-up.
One objective is placed in the centre of the board.
Each player places one objective anywhere on the board outside their own deployment zone and a minimum of 6 inches away from any other objective.
Primary objective.
Grab the stash: Each player receives 1 VP per objective they hold at the end of each game turn.
Deployment: Dawn of War
Points: 1400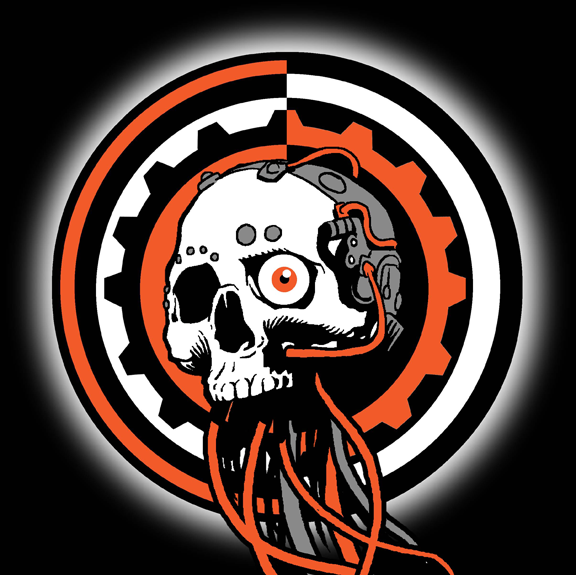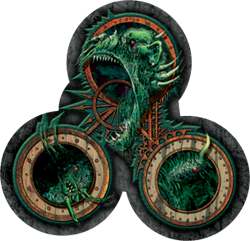 It had been just over a Terran day since his cerebral implants hadmalfunctioned and Servitor 72500-119b had begun to regain his memories. First a trickle and then a deluge. It all returned, his childhood in the hive, his father's affliction, the helplessness as the PDF's apothecary dragged Papa away, life on the streets. the pact he had madewith the patron of the Cult of the Seven Fingered Hand, the loving embrace and new family that he had found in their company so unlike that of the callous cold Imperium. His capture by the hive authorities as he tried to spread the word, and finally the beautiful agony of his transformation.
It was pure happenstance that the malfunction had happened just as the Adeptus Mechanicus force that he was programmed to serve under had made landfall on Cohel 320, a ruined planetoid where it was rumoured stashes of pre-imperial technology had been found and stashed away by a previous expedition. At least he thought it was coincidence until he began to hear the voices. Friendly voices, caring voices, loving voices. Escaping the expeditionary force had been easy. No-one had expected that a servitor would do anything other than blindly follow his programming.
All he had to do was walk away. So he did. He walked toward the voices, towards the warmth, towards his family, towards Papa… As he walked he heard a rustle in the undergrowth, then blackness as a blow to the back of the head rendered him unconscious…
…the air inside the room was thick with an acrid biological perfusion which danced unnaturally as if alive as the door clattered open. Servitor 72500-119b was unceremoniously, but gently, tossed across the threshold, landing in an unidentifiable puddle of ooze. The door slammed shut behind him. He struggled to his knees, his bioengineered lungs and rebreather straining against the smoke as his enhanced optical bionics whirred bringing his surroundings into focus.
His eyes were met by those of many others in the shadows. Some still obviously human but others…. There were spikes, spines, fatty growths and tentacles, amphibious bodies, scaly appendages and a plethora of other mutations which were pleasing to his mind. It felt right. It felt like.. home. Seated at the far end of the room was a giant in tactical dreadnought armour casually tracing the figure seven in the ooze in front of him. A choir of moaning, stumbling but strangely content corpses waited on him whilst other armour clad giants stood by as an honour guard. The scythe wielding terminator beckoned Servitor 72500-119b to approach and with a smile hissed "Welcome back from the terrors my prodigal son. It so pleases my hearts to see one of our own return to the fold. Sit, tell me what those nefarious ones have done to you and why they have invaded our green and pleasant land." Servitor 72500-119b smiled back and, pausing only a second to rip out his rebreather so as to fully take a great gulp of foetid air, told Typhus everything. That night the choir had a new member and Servitor 72500-119b was at peace and happy in the bosom of his family as they prepared to move out.
Typhus
4 Plague Marines: meltagun; + 1 Plague Champion (power fist)
4 Plague Marines: 2× plasma gun; + 1 Plague Champion
…
29 Plague Zombies: + 1 Cultist Champion4 Chaos Terminators: power fist; combi-flamer; combi-melta; Mark of Nurgle; + 1 Terminator Champion (power fist)3 Chaos Spawn: Mark of Nurgle3 Obliterators: Mark of Nurgle
Plague Hulk
9 Skitarii Rangers: omnispex; 2× arc rifle; transuranic arquebus; + 1 Ranger Alpha
(The Skull of Elder Nikola; arc pistol; arc maul; conversion field)
9 Skitarii Vanguard: omnispex; 2× plasma caliver; + 1 Vanguard Alpha (Pater Radium; arc maul; conversion field)
4 Sicarian Infiltrators: + 1 Infiltrator Princeps (Phosphoenix; conversion field)
…
4 Sicarian Ruststalkers: + 1 Ruststalker Princeps (The Omniscient Mask; conversion field; digital weapons; prehensile dataspike)
1 Sydonian Dragoon: phosphor serpenta
1 Ironstrider Ballistarius: twin-linked cognis lascannon
1 Onager Dunecrawler: icarus array; cognis heavy stubber; cognis manipulator
1 Onager Dunecrawler: cognis heavy stubber; cognis manipulator
Aegis Defence Lines: gun emplacement with quad-gun
Please feel free to like, share , comment and Subscribe!! ENJOY