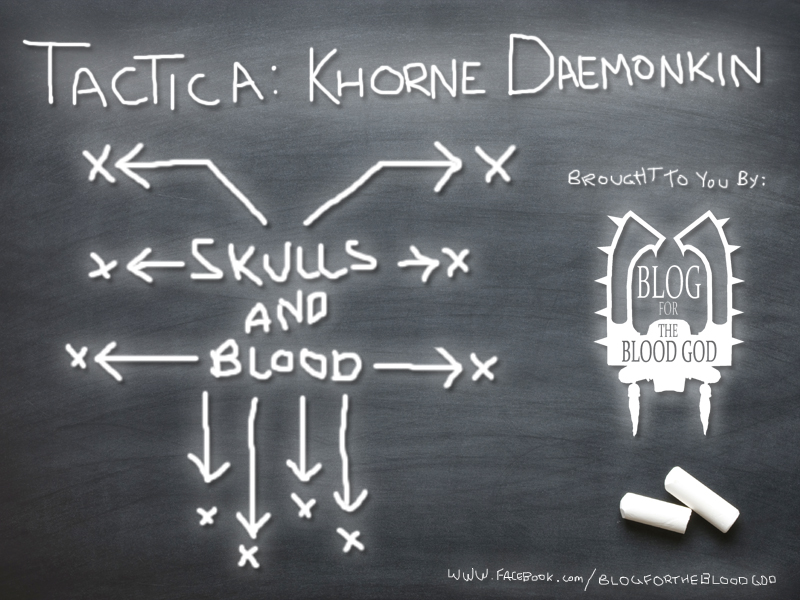 Hey guys! In this installment of Tactica Khorne Daemonkin we discus some of the forces brave (or insane) enough to consider the Daemonkin thier allies.
There will be a lot to cover so I will split this into 4 separate posts Battle Brothers, Allies of Convenience, Desperate Allies and Come The Apocalypse 🙂Allies of convenience 
There are two forces that the bloodthirsty masses that are the Khorne Daemonkin considder allies of Convenience, Necron and Orks.
First some general comments on allies, using the ally system allows for infinite possibilities for force composition, I obviously will not be able to cover them all here so I will simply add the ones that pop out. Always when taking Allies with the Daemonkin remember that thier main strength is the blood tithe and the more allies you take the less effective this strength becomes. Unless you are adding Daemonkin as allies to an existing force, in which case go nuts!
I also should point out that I do not play Necron or Ork so there are no doubt several powerful combos I have missed! If you know of any share them in the comments below 🙂
Codex Necron (as allies)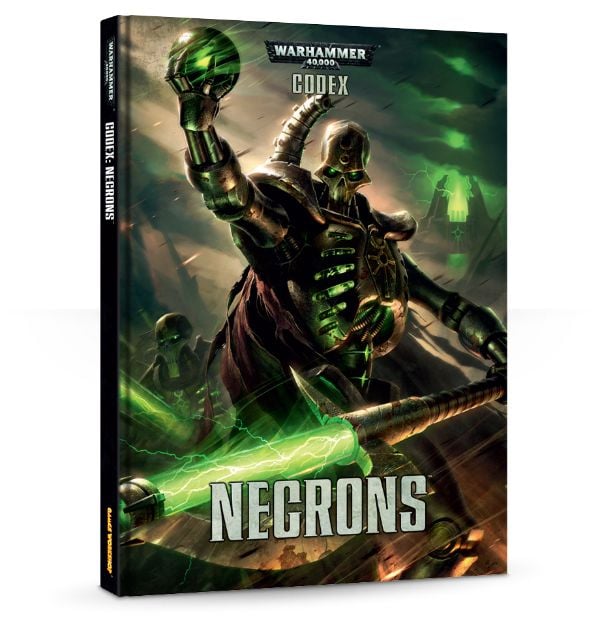 Necrons, for they have no blood to spill nor skulls to claim… so we might as well use them as a weapon, an extension of our arsenal of tools that cause death and destruction in the name of the blood god!
Necrons are a VERY different force to the Daemonkin and have so much to offer in the way of allies. You can add an allied Detachment or any of the fantastic formations available in the codex. I will focus on a few of my favourites here:
1. Deathbringer Flight
Great way to add some air superiority to the Daemonkin army. This formation consists of 2-4 Doom Scythes. The formation bonuses are: +2 BS to every Doom Scythe that fires on the same target another Doom Scythe in the formation fired on, and enemy models within 12" of at least 2 of the formation's Doom Scythes get -1 ld. That makes firing on the same target extremely accurate for the second Scythe which helps a lot to get a hit with the Death Ray which is Strength 10 Ap1 Blast, lance. and its twin linked tesla destructor S7  Ap – heavy 4 tesla. This formation brings excellent AA and ranged Anti Tank to the daemonkin and it wastes no points on "tax units" also the leadership modifier can be used to help your Daemonkin combat unit by increasing the chance of your enemies failing Fear or Morale tests.
2. The Royal Court
Necron Lords are amazing in my opinion and this formation gives you 1 Overlord (which can replace with a named Overlord character or catacomb command barge), 1-3 Lords (one of which can be replaced by vargard Obyron), and 1-3 Cyrpteks (which can be replaced with any of the named Cyrptek Characters). They also gain relentless and Move through cover. This is a great way to add a deathstar of Necron characters without having to add troops etc. No tax here…. but why would you want to add Necron characters to a Daemonkin force? Because they have some really neat tricks up their sleeves! Are powerful and hard to kill.
Codex Orks (as allies)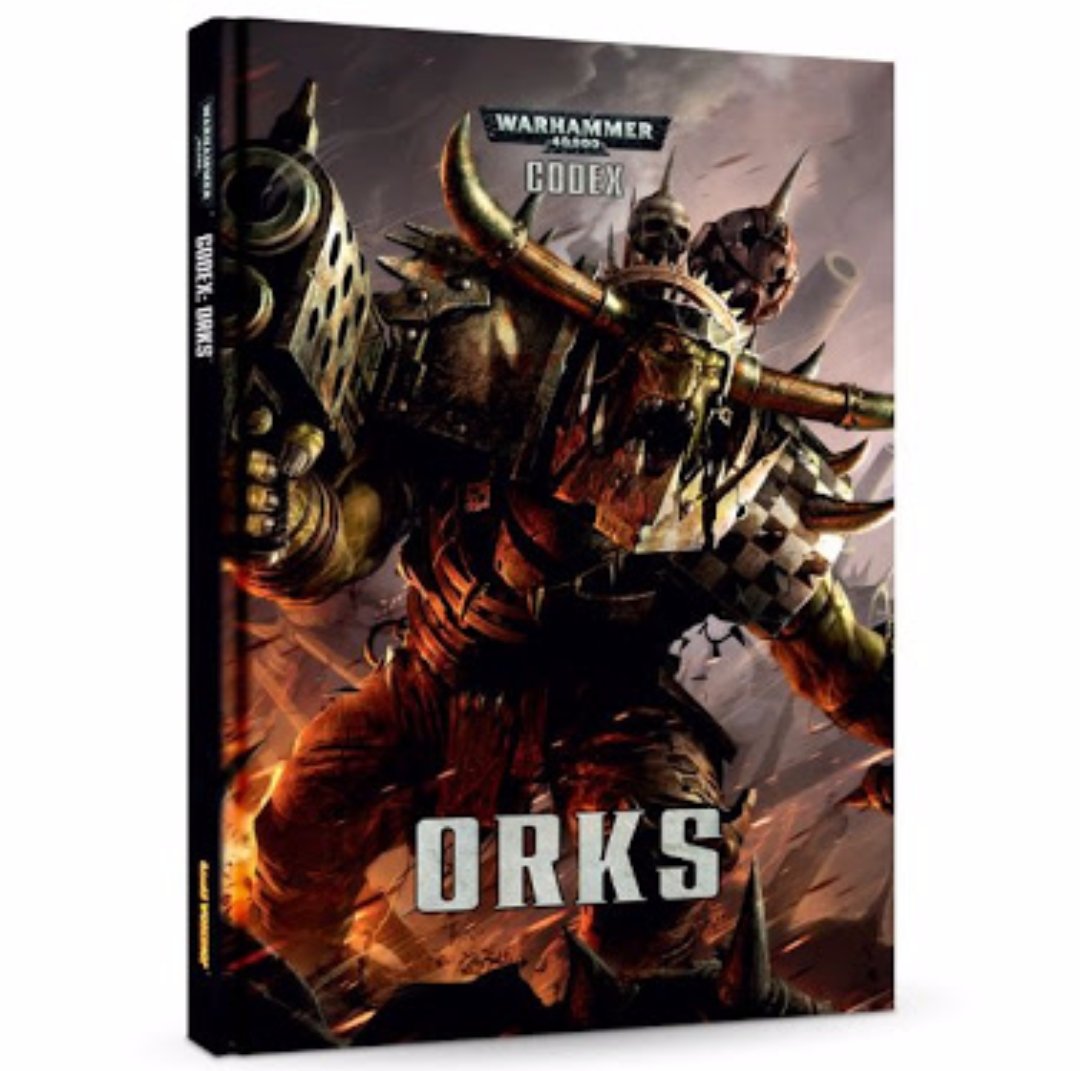 Ork, their feral and savage nature is pleasing to the blood god, while he would never bestow gifts or boons on these lesser creatures he is none the less impressed by thier tendency to enact seemingly mindless violence in the name of Waaaarghh! We will use them to crush our enemies and then slaughter them when they are no longer of any use to us…
Ork are similar to Daemonkin in some respects but different enough that they make fantastic allies for any Khorne Daemonkin army… one of the main things they provide that Daemonkin seriously lack is…. deep breath… DAKKA DAKKA DAKKA DAKKA DAKKA DAKKA DAKKA!
Here are some of my few favourite ways to ally Ork with Daemonkin:
1. Ghazghulls BULLYBOYZ! 3 units of 5 Mega Nobz in Battlewagons with no Tax units is a fantastic addition to a Daemonkin army! Plenty of high strength Ap2 attacks all packaged in a Assault Vehicle! These 3 units make a fantastic sacrificial first wave / distraction unit / hard combat unit! While this formation can get expensive (upwards of 1000pts) it is still a very viable option in my opinion.
2. Lootas. At 14pts a pop these guys are a fantastic and cost effective way to add some serious DAKKA to your Daemonkin force! Each loota puts out D3 S7 Ap4 shots! Put 10 in a Battlewagon and thanks to it being open topped they can all fire from inside and all fire overwatch if it gets charged! Fantastic mobile weapons platform with enough shots to drop flyers, FMCs etc. The only downside is you would need an Allied Detachment meaning a manditory HQ and TROOP choice….
3. Mek Guns with Traktor Kannons. For 30pts a pop you can get a S8 Skyfire gun that causes an additional Immobilized result to any flyers that suffer a glancing or penetrating hit! This is fantastic skyfire that Daemonkin seriously lack.
Summary
Have i missed anything? You bet i have!!! What fantastic combos can you think of by combining Ork/necron and Daemonkin? Lets get a conversation going in the comments below 🙂
Thanks again for tuning in! Make sure you keep your eyes peeled for the next instalment of Tactica: Khorne Daemonkin! and while you are at it head over to Blog for the Blood God, give me a like, and join in on the other great content! Everything from Battle Reports to Hobby Tutorials, Rules discussions and tactics to Animated movies and 40k based comedy(wanna see Khârn do an AMA?https://m.youtube.com/watch?feature=youtu.be&v=mM4vgAxALBU)