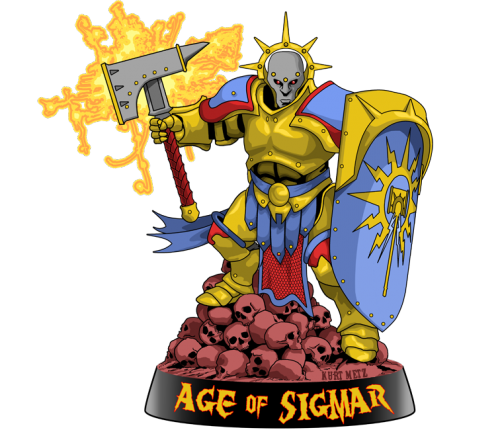 You have to see this hot new Chaos Fortress that just got leaked in this week's White Dwarf.
For this week it looks like we have the New Chaos Fortress leaked, as well as the new releases for this week! Checkout what may be some of the best looking terrain Games Workshop has ever produced.
New Weeks Releases (From White Dwarf 82):
Khorne Bloodwarriors $62
Chaos Dreadhold Skullkeep
$75
(keep, 2 doors, balcony)
Chaos Dreadhold Malefic Gate
$100
 (gate, 2 walls, bridge)
Chaos Dreadhold Overlord Bastion
$130
(keep, tower block, stairway, wall)
Chaos Dreadhold Fortress Wall
$25
Battletome: Chaos Dreadhold $33
Age of Sigmar: Ghal Maraz $24
That's not all either, checkout all the new must see terrain kits as well, below!
I LOVE the curved wall sections, and the triangular towers.
 ~ Ok, so someone do the math, how much to make a full 8-pointed chaos star Dreadhold?