BREAKING: FFG Buys Legend of Five Rings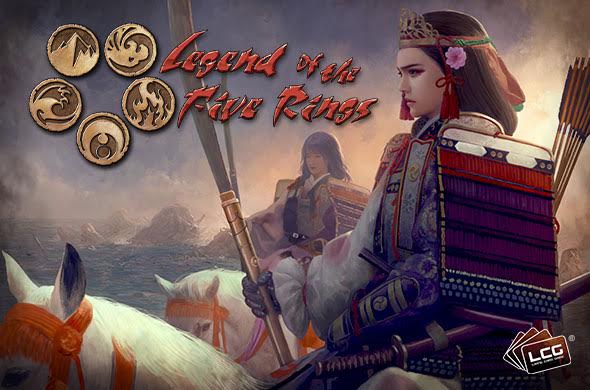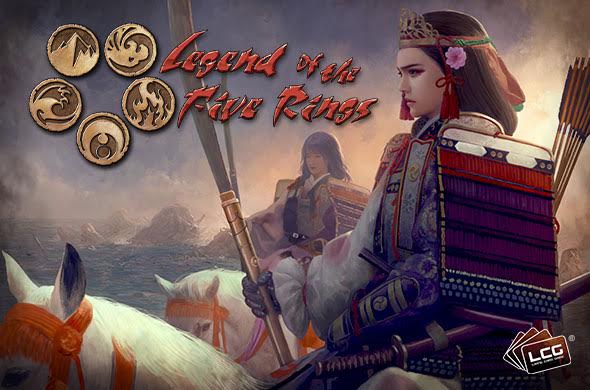 Fantasy Flight acquires a venerable CCG brand outright in a major deal announced with AEG:

The initial press release:
Ontario, California; Roseville, Minnesota – September 11th, 2015. Alderac Entertainment Group (AEG) and Fantasy Flight Games have entered into an agreement by which Fantasy Flight Games will purchase the Legend of the Five Rings intellectual property from AEG.

For the past two decades, Legend of the Five Rings has been a hobby games mainstay as a collectible card game (CCG) and roleplaying game. AEG will be releasing the final set of the CCG later this year, closing this chapter of the game. Fantasy Flight Games anticipates its first Legend of the Five Rings product to be a relaunch of the card game as a Living Card Game (LCG) with a debut event at Gen Con 2017. More details will become available once the deal has closed.

"The prospect of working on Legend of the Five Rings is very exciting for us," said Steve Horvath, SVP of Communications at Fantasy Flight Games. "The AEG team has done an amazing job creating a truly rich history and a universe with a deep narrative that fans have connected with for twenty years, and we are looking forward to the potential to build on that legacy moving forward."

John Zinser, CEO of Alderac Entertainment Group said, "L5R is and will always be our first gaming love, but over time, we've changed our company focus further and further away from those roots. Our friends at Fantasy Flight Games have staff with a long history with the L5R property and its games, who are excited about the prospect of taking the brand into the future. When we recently decided it was time to end our own work on the story of Rokugan, we knew they were the best possible stewards for the world, the story, and the community we love and want to see continue to succeed and grow into its next twenty years."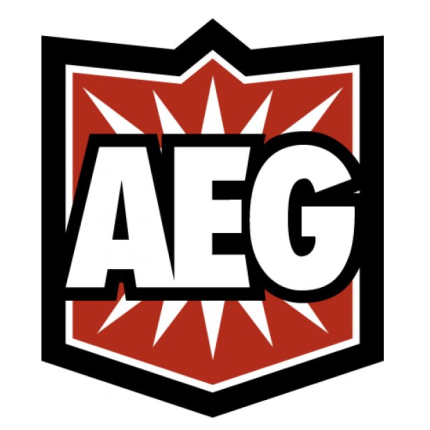 FFG Elaborates on the L5R Transition:
"The current incarnation of the Legend of the Five Rings CCG will be complete with the release of the Evil Portents expansion from AEG. After that release, the game will go on hiatus until FFG relaunches Legend of the Five Rings as a Living Card Game®, or LCG. The Legend of the Five Rings LCG is scheduled to be released in two years at Gen Con Indy 2017. 

For players unfamiliar with the LCG model, a Living Card Game offers regular, non-randomized releases that include full playsets of every card. In its new form, Legend of the Five Rings will use this release format, rather than "blind" boosters that contain randomly assigned rare, uncommon, and common cards. Instead of spending their time chasing hard-to-find cards, the LCG distribution model allows players to focus on building decks by buying a single expansion that includes a full playset of every card in that expansion. For more information about Living Card Games, click here. 

The transition of Legend of the Five Rings from CCG to LCG impacts far more than just distribution model. As the game is reimagined and relaunched as an LCG, we will be implementing significant design changes, but we will ensure that the spirit and emotional impact of Legend of the Five Rings remains intact. By introducing a new mechanical design, we hope to open the game for a new generation of players to join the veteran samurai who still battle for Rokugan. Across the transition to LCG, our developers will ensure that the game maintains its pervasive themes of honor, nobility, magic, intrigue, duty, and warfare and that these themes continue to drive the game and the narrative forward."

Subscribe to our newsletter!

Get Tabletop, RPG & Pop Culture news delivered directly to your inbox.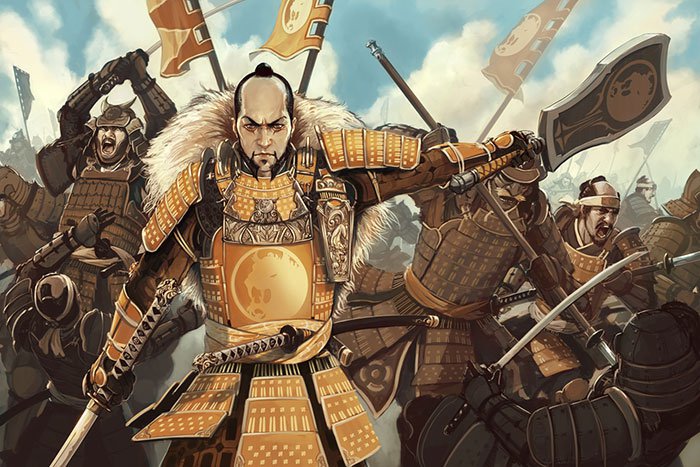 A few things to note:
FFG didn't license L5R, they bought the entire IP lock, stock and barrel.
FFG is already showing images of L5R with their "LCG" logo on it.  They mention they are not expanding the existing CCG version of Legend of 5 Rings, but instead will reboot it as a new LCG and add it to thier stable of current card game products.
This is a big acquisition of owned IP for FFG, and gives them an entirely new world they wholly own.  They could take L5R into other gaming genres such as boardgames and RPGs (which FFG already hinted at) in the future.  It's a big step for FFG who has so far relied almost entirely on licensed IP for thier games.
~What do you think this means for FFG and the future.