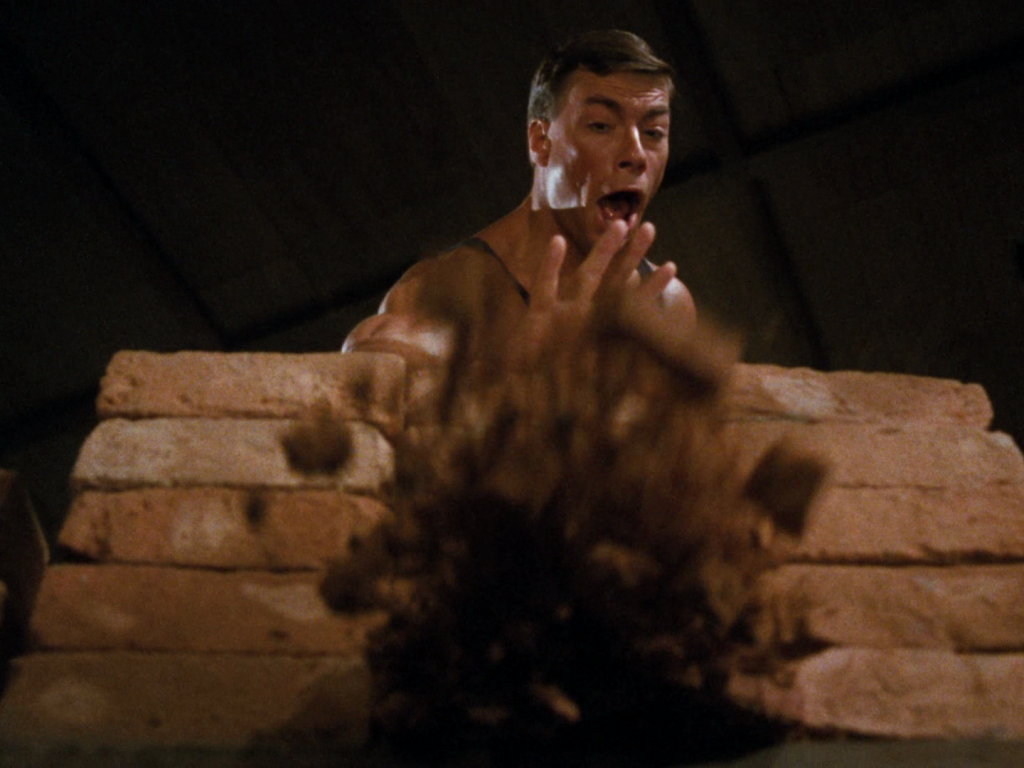 The French Connection has leaked the latest White Dwarf – Check it out!
Looks like the new Tau "Titan Killer" is on the cover and it's full of the Angries!
via warhammer-forum user El Ploplo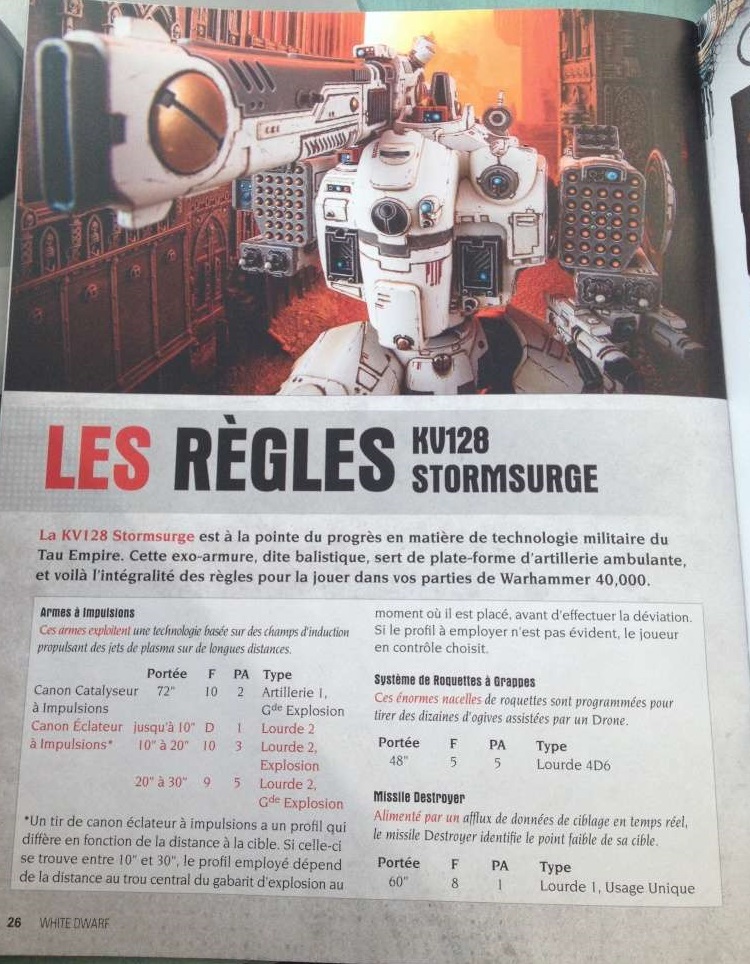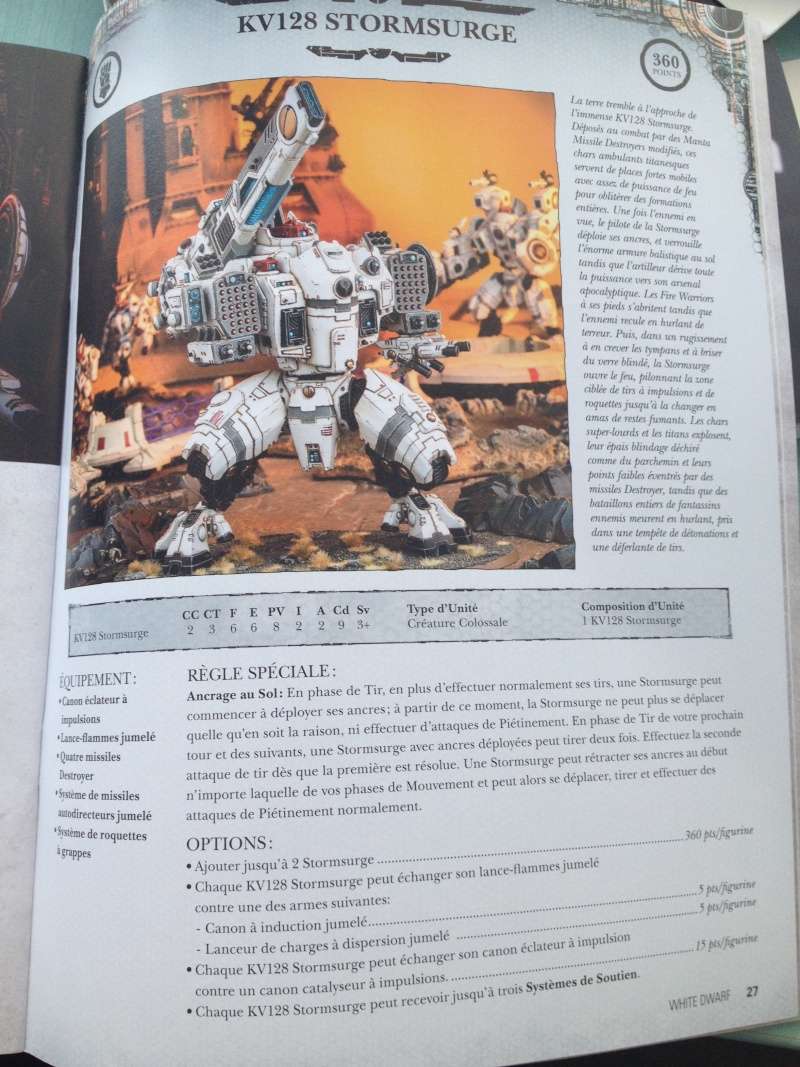 These pages line up with what leaked yesterday and it's no surprise the Stormsurge is on the cover. Any native french speakers want to take a crack at translating? I'd like to point out it does, in-fact  have a +3 save which was a little hard to read from the previous pics. And 4D6 str 5 ap 5 shots at BS 3 could sting some armies – but a lot of folks probably won't care. But the really scary part is all those Stomping attacks a unit of these things will be able to pull off…
Like buddy always says, "It's either gonna rain or it isn't." But in this case, it's looking like a good idea to bring an umbrella!