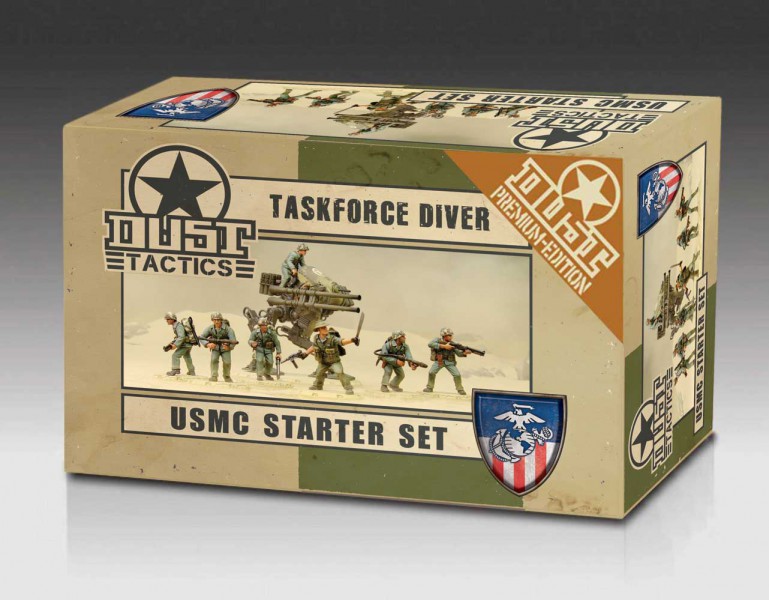 Dust Studios has just announced a new USMC Starter Set with re-vamped rules for Dust Tactics – time to play in the Sand!
Dust Tactics is launching some new starter sets for the USMC – It's Taskforce Diver leading the charge in the Middle East. Take it away Dust Studios: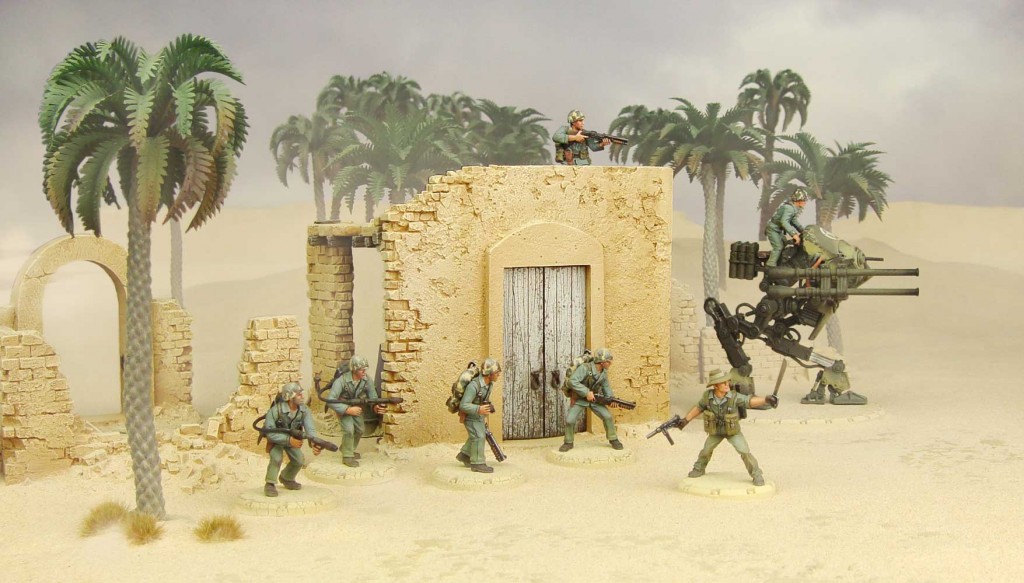 The Marines have landed in the Middle East! With the mission of protecting a region crucial for the Allied war effort, the USMC now fights the Axis and the SSU in this part of the world.

Dust Studio is very proud to introduce this new starter set with slightly revamped rules for Dust Tactics: the very beginning of a new era starts now with this amazing box full of treasures!
We are certain that it will appeal to new players and veterans alike. Whether you are new to the world of Dust or have been hanging out with us for some time now, you will love the Marines Starter Set: Taskforce Diver.

Contents of the box:
– one hero: Tom "Diver" Derrick
– one squad of five Marines, the Firestarters
– one Bushmaster light antitank walker
– one booklet with the introduction rules to Dust Tactics
– twelve Dust dice
– one tank trap
– one ammo crate
– one gaming mat
– six terrain tiles
– one catalog
– 3 unit cards
– and one introduction leaflet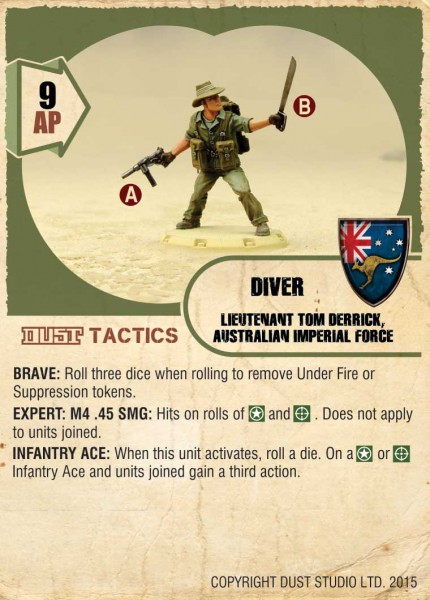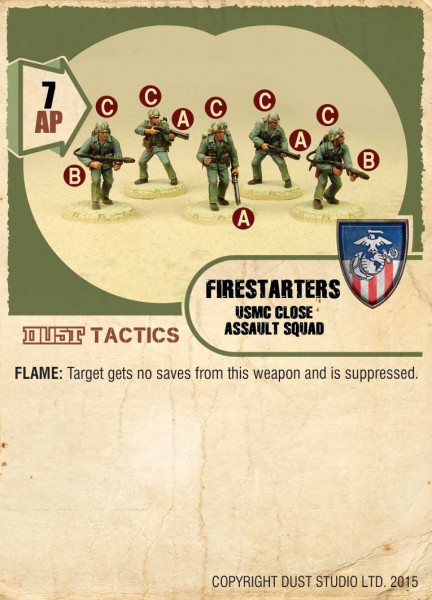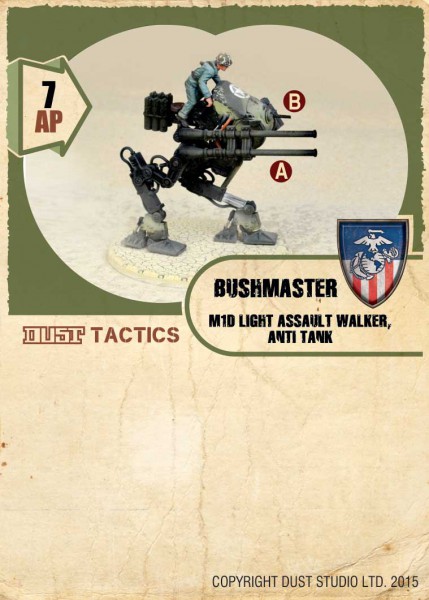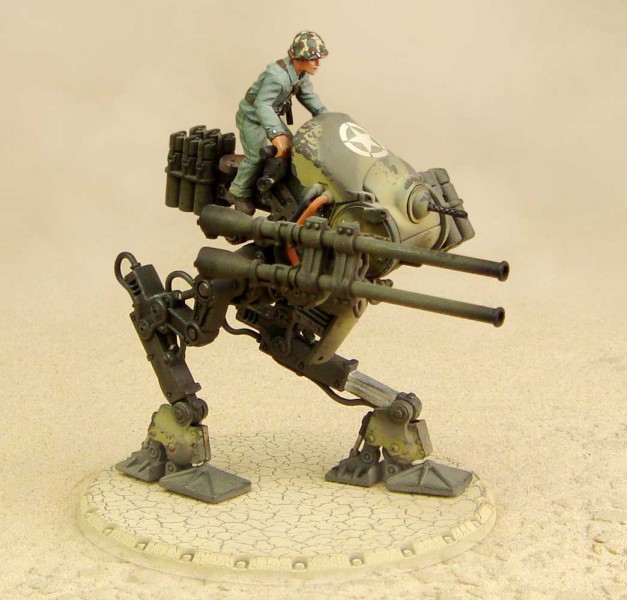 There are two versions of this starter box you can order. The "Primer" version and the "Premium Babylon Pattern" Edition.
The Premium Edition models are not just "pre-painted": we provide you with the exact replica of Dust Studio's Master Painter Vincent Fontaine's work.
They have the same contents – except for the paint jobs. Either way, it's a pretty great deal. The Premium editions really are very well done – so much so I hesitate to even say "pre-painted" because of the negative connotations. It's a great buy for the basic set or the premium.
USMC – Locked'n'Loaded! It's time for some fun in the sun, who's got the sunblock?!