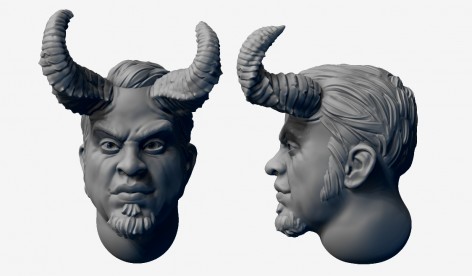 The True Goatboy in 28mm – courtesy of Prodos Games. Come see what they can do for you!
Goatboy here again and I know it has been a long time since I have written any type of model/service/etc review.  Today I want to talk about the awesome service Prodos Games can do for you in making your own 3d printed, custom sculpt/design.  I was asked to send some face pics to have my own "Goatboy" head created.  This was probably one of the coolest things to see in all my years slinging dice, painting models, and getting mad at math.
I originally took a ton of "selfies" and sent Prodos a lot of options.  I've been known to ham it up a bit and they really captured some of my goofy expressions.  Plus they even game me some Grimdark "angry" faces to help me create some cool leaders for my armies.
Here is the initial CAD work done by their modelers.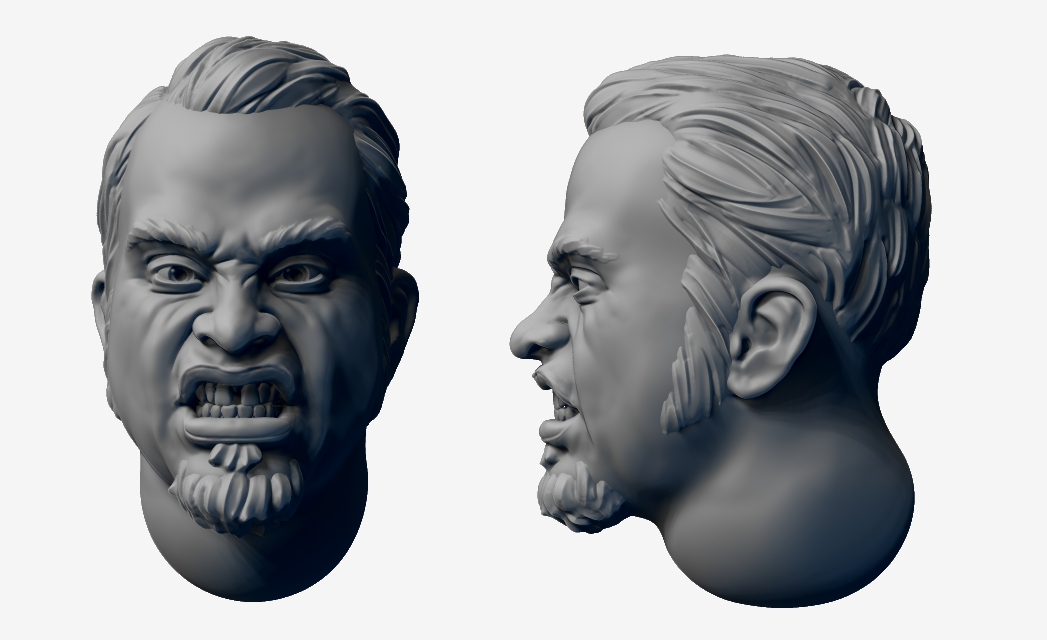 The Angry Constipated Grim Dark Goatboy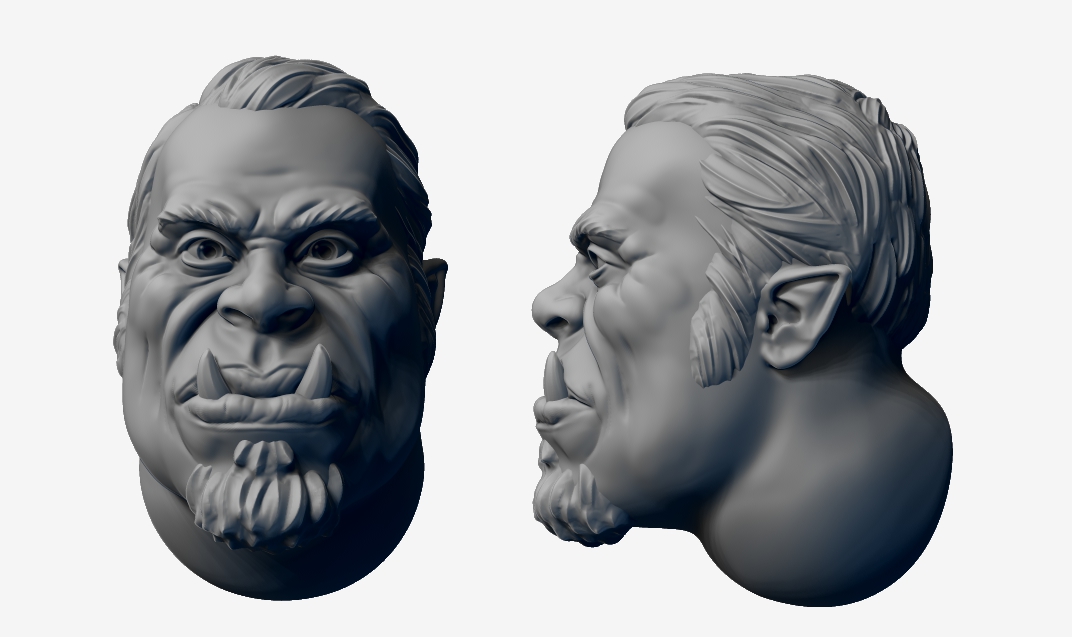 The Ork Boy of Goat?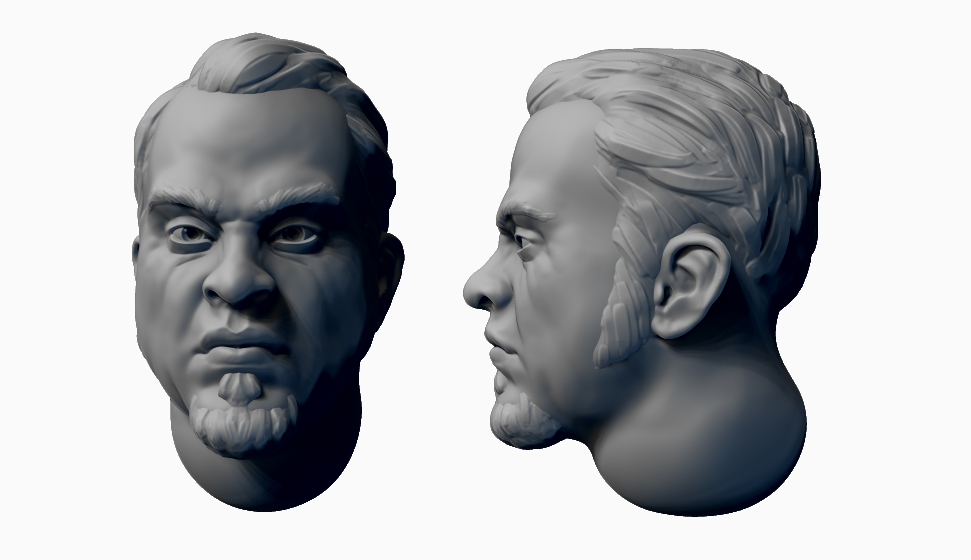 The Doing my Taxes Goatboy.
When I got these initial pics I was pretty dang excited.  I have always wanted to have a "true" Goatboy head and while I can sculpt a little bit I can in no way make a true representation of my own face.  Once they had the designs it took a few weeks and I got my 3d Printed faces in.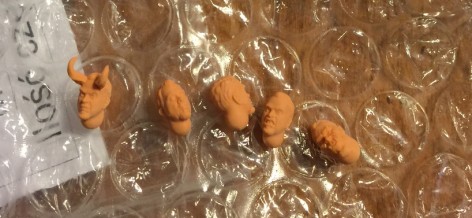 Here you can see all the heads I had printed.  They didn't come connected to any tabs and that would be the only thing I could ask for.  It would make it easier to make molds of them if you needed to have more or have a full army of specific style heads.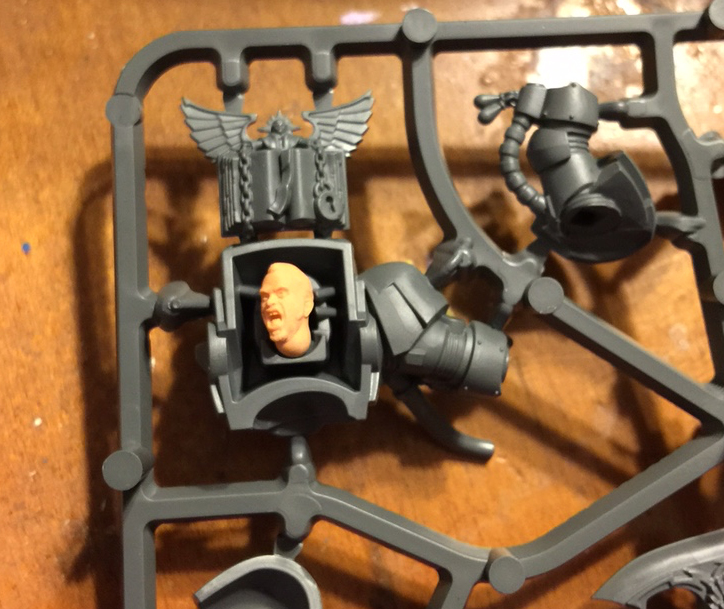 I am slowly working on a new Grey Knights army and thought – this would be the perfect head to have for a librarian.  The heads are a bit small for 40k scale but if you have every put together a FW Terminator Character you know their heads are small.  This let me add it to a librarian and make the actual Terminator armor seem huge.  It fit really well and most likely be where I try to use the other heads as well.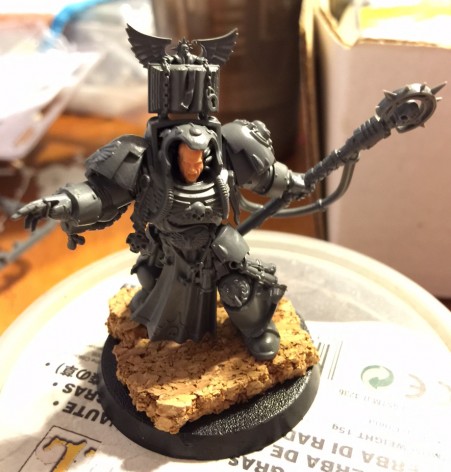 Here he is fully put together.  The head fights really well. I might do an Inquisitor eventually as I think it would fit in there pretty well too.  This is an updated Blood Angels Terminator Librarian with a changed Force Axe for a Force Staff since GK can't take Force Axes.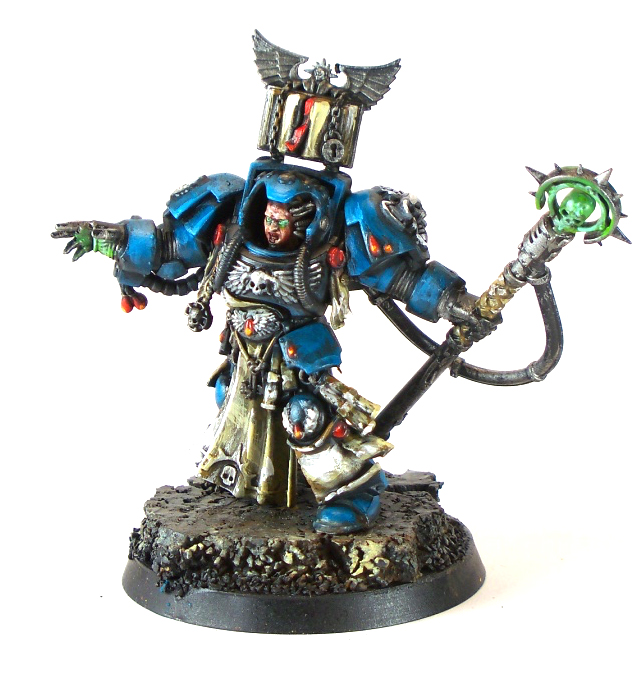 Here he is painted up.  Detail wise the face is heavily detailed but with it being small it can get lost in some paint.  I think if the heads were sized up a tiny bit then this would be perfect if you wanted your own specially made head.  I think the idea of having customer parts made is a cool one and with the costs coming down it is something will see more often.  Players invest a lot into armies and having some way to customize your units is very cool.  The price might seem high but the time it takes to recreate your face in 3d plus the awesome printing quality is really low when you start to think of going to one of the other "custom 3d printing services".  Plus you don't have to spend time trying to learn some digital sculpting software.
Rating wise – I would give this 4.5 Hooves of Awesome as the only issue I had is I wish the heads were a tiny bit bigger so they would fit my current game of choice.